Alexei eager for first return to native Cuba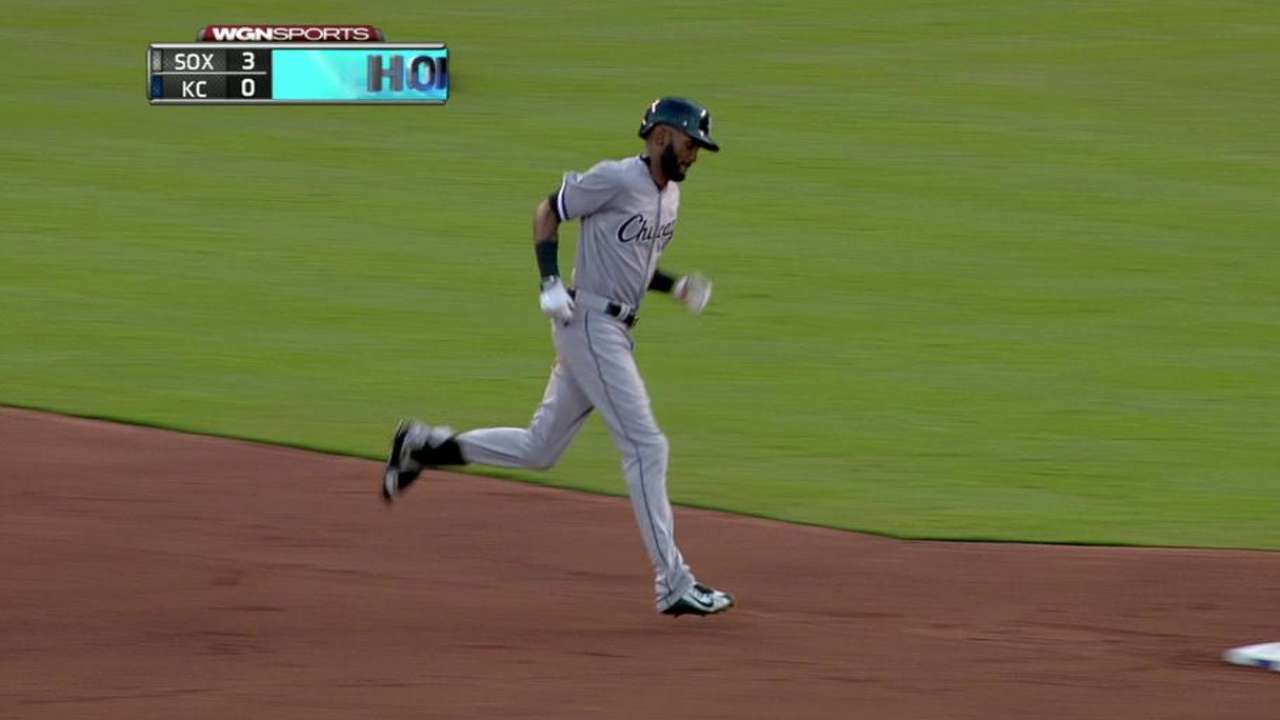 CHICAGO -- This upcoming offseason stands as an important one for Alexei Ramirez.
The soon-to-be 34-year-old White Sox shortstop, currently playing in his eighth season for the South Siders, is approaching a possible foray into free agency. The White Sox hold a $10 million option on their incumbent -- who stands behind only John Danks in organization seniority -- with a $1 million buyout.
But that contractual status falls a distant second to Ramirez having the first chance in almost a decade to return to his homeland of Cuba. A Cuban law prevents anyone who left from coming back for eight years, per Ramirez, but that time period has expired for the veteran shortstop.
"I've been thinking about going back since the first moment, since the moment I left the island," said Ramirez, through interpreter and White Sox Spanish-language broadcaster Billy Russo. "And I think that this year I'm going to have the opportunity to come back.
"Yes, I want to spend some time with my family. I want to be there with the people that I love and with the people where I grew up."
Ramirez's parents, Armando and Edith, came from Cuba to the United States in 2012. Before that point, all but the youngest of Ramirez's children, who was born this year, had been able to visit their grandparents.
Going back to Cuba before this eight-year-period came to an end stood as an uncertainty for Ramirez. He didn't want to try because such an endeavor was under control of the Cuban government.
There's no fear for Ramirez or his family returning during the offseason, other than the specter of uncertainty.
"You know, I really don't know what to expect," Ramirez said. "It has been eight years since I left the island. I don't know if the people are still going to be the same. I guess, but I don't know. I'm very excited and we'll see what happens."
As far as Ramirez's baseball-related situation, he is hitting .299 with seven homers and 27 RBIs in the season's second half after a .224 average with two homers and 27 RBIs in the first half. He has a .387 average with a .990 OPS in September.
Tim Anderson, the shortstop who is the White Sox No. 1 prospect per MLB.com, could be ready at some point in 2016 after a stellar season for Double-A Birmingham, and Tyler Saladino, who has primarily played third base at the big league level this season, could move to his natural position of shortstop in the interim. That situation will play out in the next two months or so, as Ramirez prepares to go home again.
"I'm proud to be a Cuban," Ramirez said. "I chose the decision that I felt was the best for me at that moment. I'm always going to be a Cuban."
Scott Merkin is a reporter for MLB.com. Read his blog, Merk's Works, follow him on Twitter @scottmerkin and listen to his podcast. This story was not subject to the approval of Major League Baseball or its clubs.