With every play, Kiermaier going for Gold
Rays center fielder wants to help team, earn recognition for defense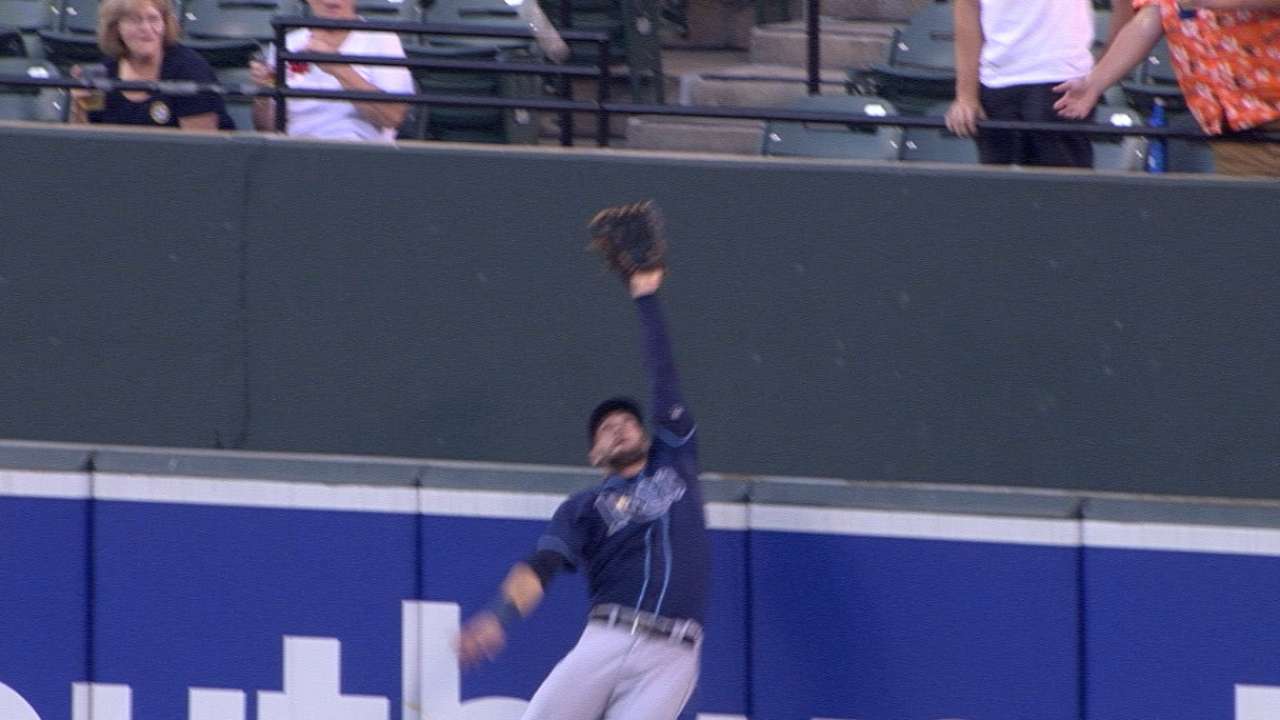 ST. PETERSBURG -- Kevin Kiermaier is a fan favorite. Rays pitchers are kind of fond of him, too.
That's because "The Outlaw" lives up to his nickname every time he takes the field, stealing runs from opposing teams.
Kiermaier wants to be the best center fielder in the game, and he's stated his case.
"He's the best center fielder in baseball," Rays manager Kevin Cash said. "He makes that very clear the way he goes out and plays. There isn't a close second."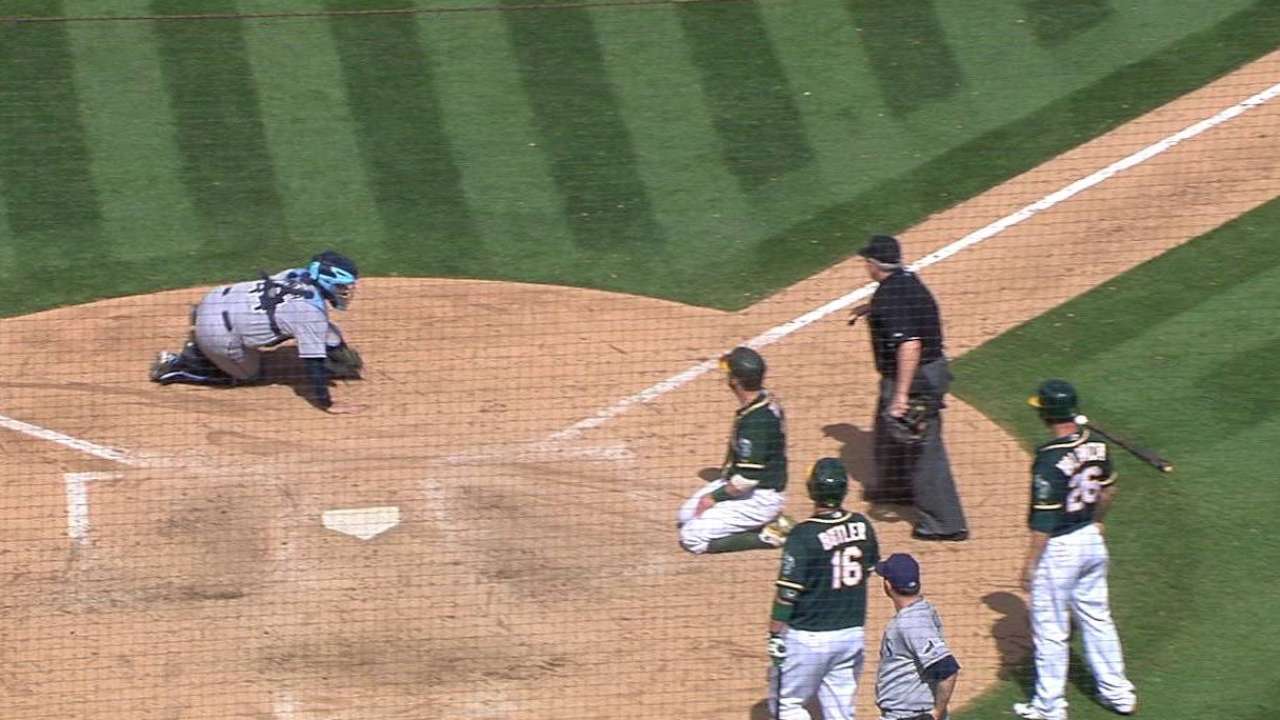 Statistics would appear to back up Cash's contention. According to Baseball-Reference.com, Kiermaier leads the Major Leagues with 37 Defensive Runs Saved. And he ranks four among American League position players with 6.5 Wins Above Replacement.
The AL Gold Glove Award is on Kiermaier's mind. Winning would serve as a validation for what he's done and what he plans to continue doing as long as he patrols a Major League outfield.
"I know there are other things that come with it," said Kiermaier. "It's not only a defensive award -- you got to hit."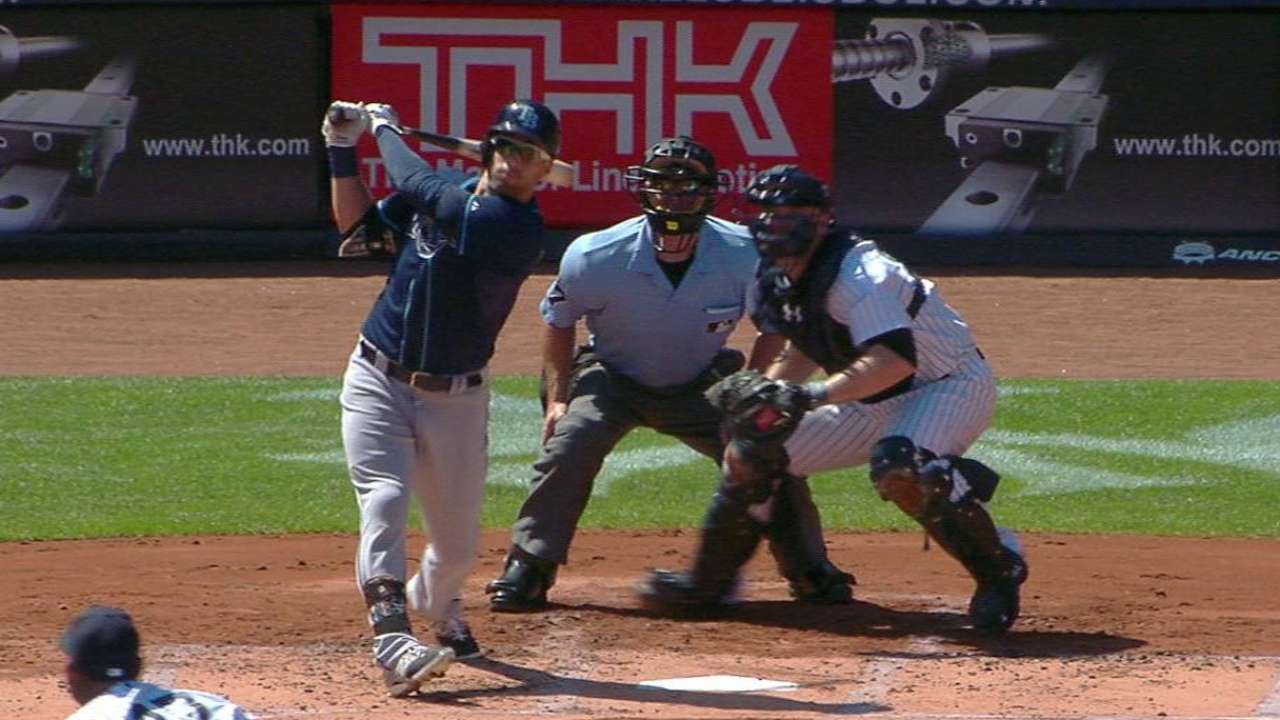 Regardless of whether hitting plays a larger part of winning the award than what it should, Kiermaier likes to believe his work will speak for itself.
"I hope I've done enough and do a lot more this month to give myself the best chance of winning," Kiermaier said. "Baseball is all about the team. I'm totally with that. But when it comes with this award, this award would be the most special to me.
"It's something, I think the way I played this year, I surprised a lot of people -- my first full season in the big leagues -- so hopefully my name is in the running for many years to come. We'll see what happens."
Kiermaier was one of three finalists for an AL Gold Glove Award in 2014. At the time, when he didn't win, he acknowledged that there were things he needed to improve. Most of them dealt with adding a layer of a caution to his enthusiasm of trying to make every play, which meant diving for every ball and trying to throw out every runner -- even when throwing to second base, and not home, often proved to be the right play.
"I feel like I've improved a lot," said Kiermaier. "I said I was going to mature a lot out there and really be smarter with my throws to bases and not airmailing a throw and letting the hitter get another base -- little things I did like that last year."
In short, Kiermaier wants to "stay at an elite level."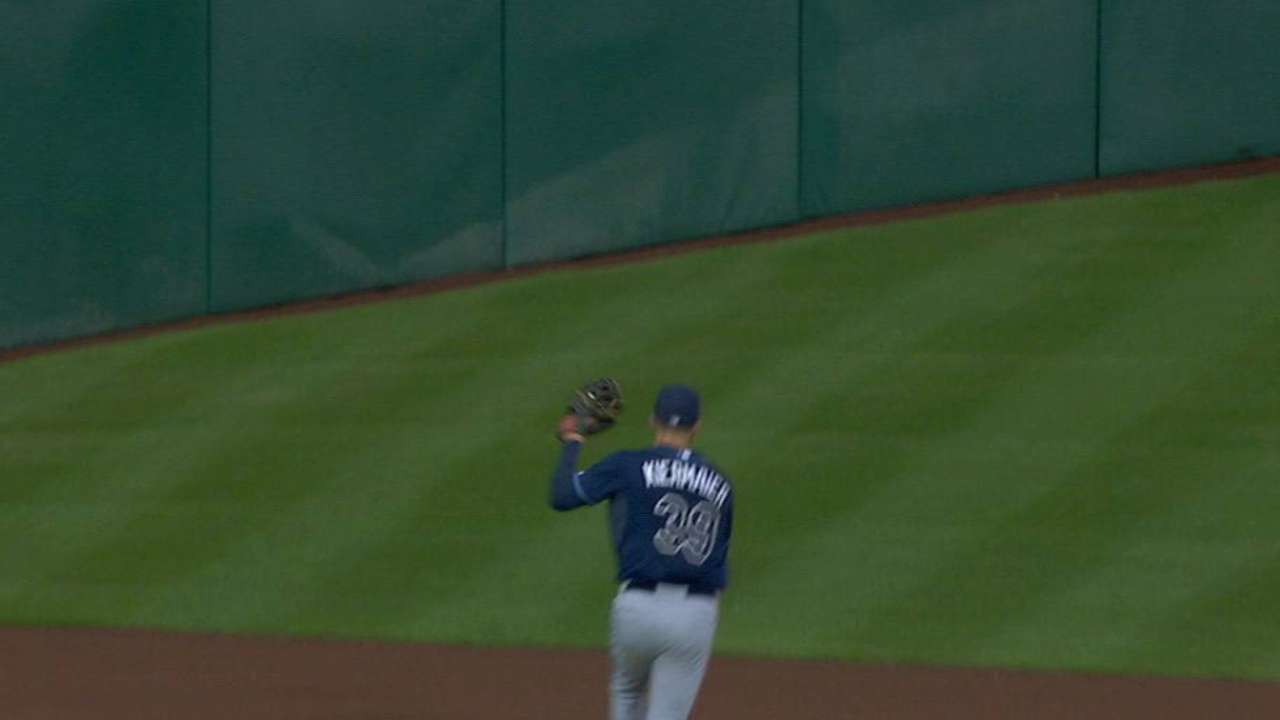 Some managers might not approve of a player expressing a desire to win an individual award. Cash just chuckled when asked about Kiermaier's desire for the Gold Glove Award.
"I want him to win," Cash said. "Keep doing what you're doing, taking hits away from everybody, throwing guys out."
Bill Chastain is a reporter for MLB.com. This story was not subject to the approval of Major League Baseball or its clubs.