Risky free pass works out well for D-backs
Intentional walk to Posey puts potential go-ahead run on second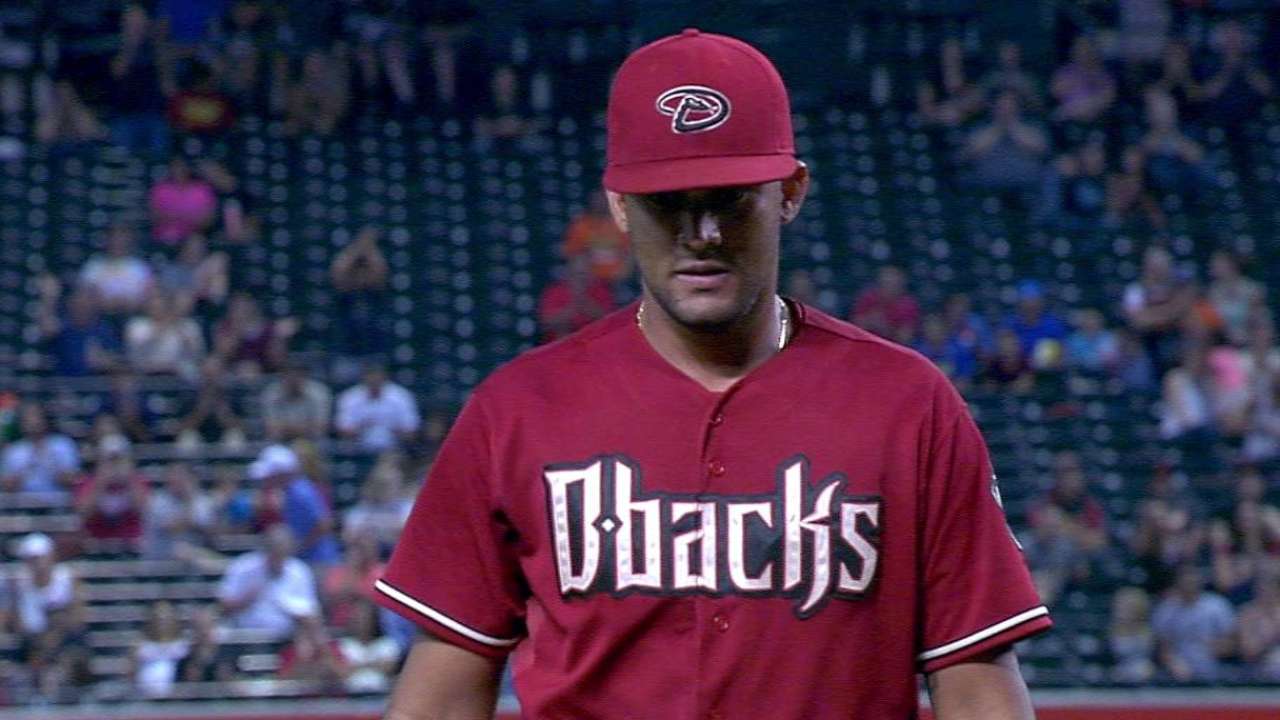 PHOENIX -- For D-backs manager Chip Hale and his coaching staff, the move was a no-brainer, but putting the potential go-ahead run on second base in the seventh inning is hardly a conventional baseball move.
Regardless, it wound up paying dividends as the D-backs managed to hold off the Giants, 2-1, on Wednesday night to capture the three-game series.
Marlon Byrd led off the seventh with a double, and two outs later he was at third when Jackson Williams drew a walk off reliever Randall Delgado
Giants manager Bruce Bochy sent up All-Star Buster Posey to hit for the pitcher, and that presented Hale with a decision.
Posey is just 3-for-16 in his career off Delgado while Angel Pagan, the next hitter, was 6-for-15. Walking Posey would put the go-ahead run in scoring position, yet Hale did not hesitate. He ran out to the mound to inform Delgado of what he wanted him to do and then went back to the dugout and watched as Delgado got Pagan to fly out to left to end the inning.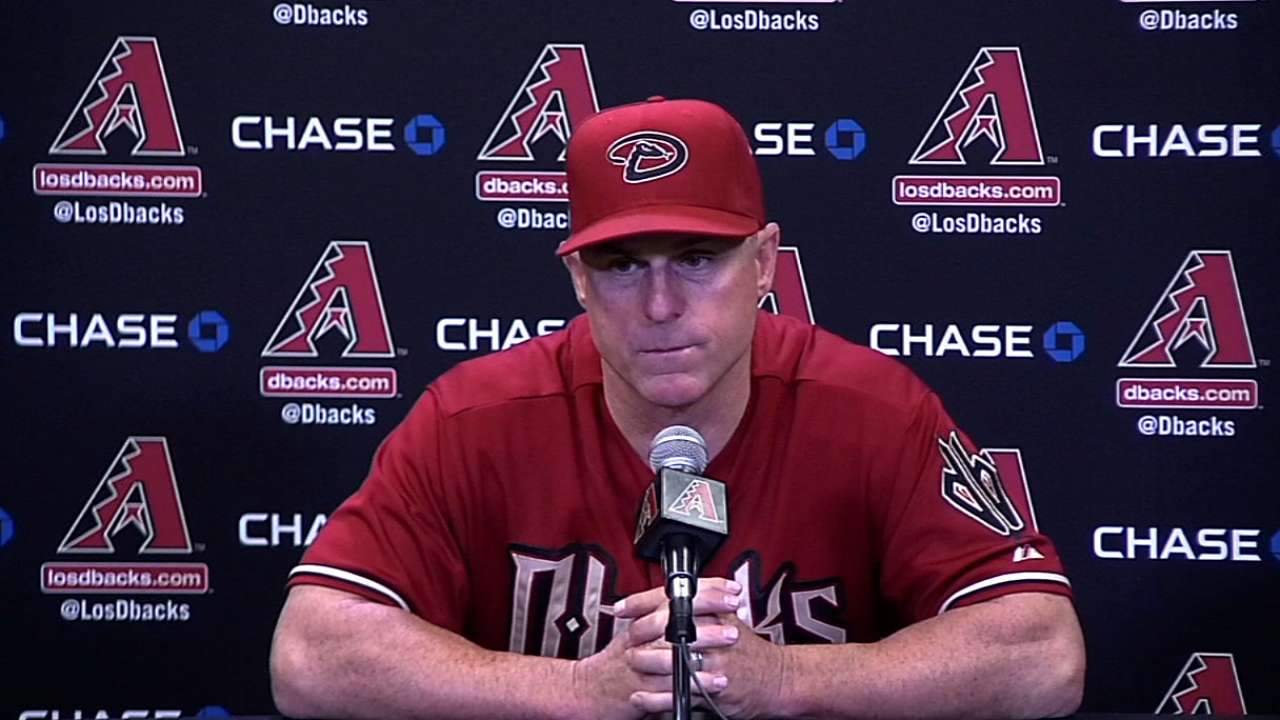 "Pagan had some success against him, but you have to look at how the game's going and what kind of stuff they have that night and in that situation maybe pick the lesser of two evils," Hale said. "That guy [Posey] has been so good in the first two games against us; everything we threw up there, he just whacked it into right field."
Catcher Jarrod Saltalamacchia, whose two-run homer proved to be the difference in the game, liked the move as soon as Hale called for it.
"I was OK with that because we weren't going to throw him anything to hit anyway," Saltalamacchia said. "So that eliminates the chance of a ball getting away, so that was definitely a good move."
Delgado said he was not surprised by the decision.
"He's a good hitter; you have to respect that," Delgado said. "We just did what I think was smart for us."
The intentional walk dominated the questions in Hale's postgame press conference, and it was not the first time the D-backs executed a notable intentional walk against the Giants.
On May 28, 1998, then-Arizona manager Buck Showalter ordered Barry Bonds intentionally walked with the bases loaded and two outs in the bottom of the ninth inning in a game the D-backs were winning, 8-6.
That move paid dividends when the following hitter, Brent Mayne, flied out to end the game.
Steve Gilbert is a reporter for MLB.com Read his blog, Inside the D-backs, and follow him on Twitter @SteveGilbertMLB. This story was not subject to the approval of Major League Baseball or its clubs.