Nuno ends his winless drought in style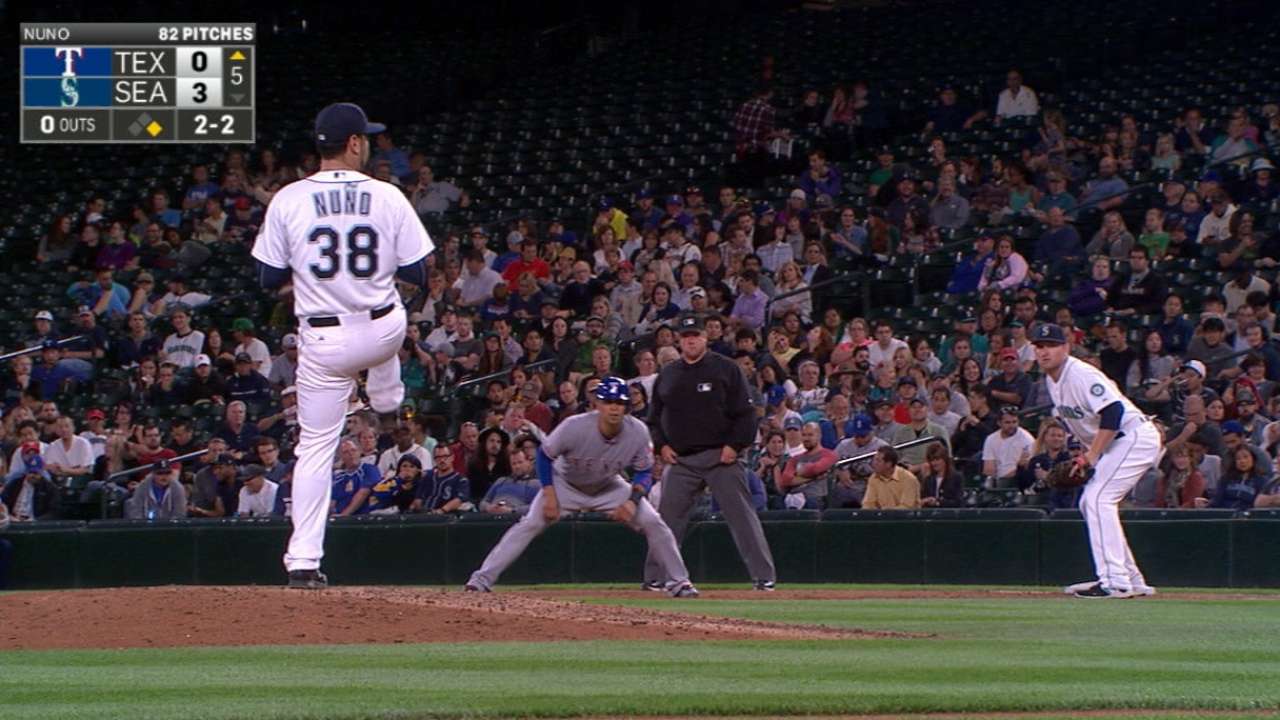 SEATTLE -- It'd been 20 starts and more than 14 months since Vidal Nuno won his last game, but the Mariners lefty made up for some lost time Wednesday with seven shutout innings while allowing just one hit with a career-high 10 strikeouts as the 28-year-old dominated the Rangers in a 6-0 victory at Safeco Field.
Nuno, making his sixth spot start for Seattle while filling the rotation opening created by J.A. Happ's trade to the Pirates on July 31, picked up his first win since June 27, 2014 while with the Yankees and did so in impressive fashion.
But the California native declined to get caught up in any hoopla over ending his personal dry spell in the win column, crediting rookie catcher Steven Baron in his Major League debut as well as everyone else who chipped in to get the job done.
"Definitely not," Nuno said when asked if there was any postgame celebration for his first win in over a year. "Everybody contributed. We set the tone early, we got on the board in the first inning and went on from there. Steven called a great game for me, and we were just connecting every pitch and didn't make any mistakes today."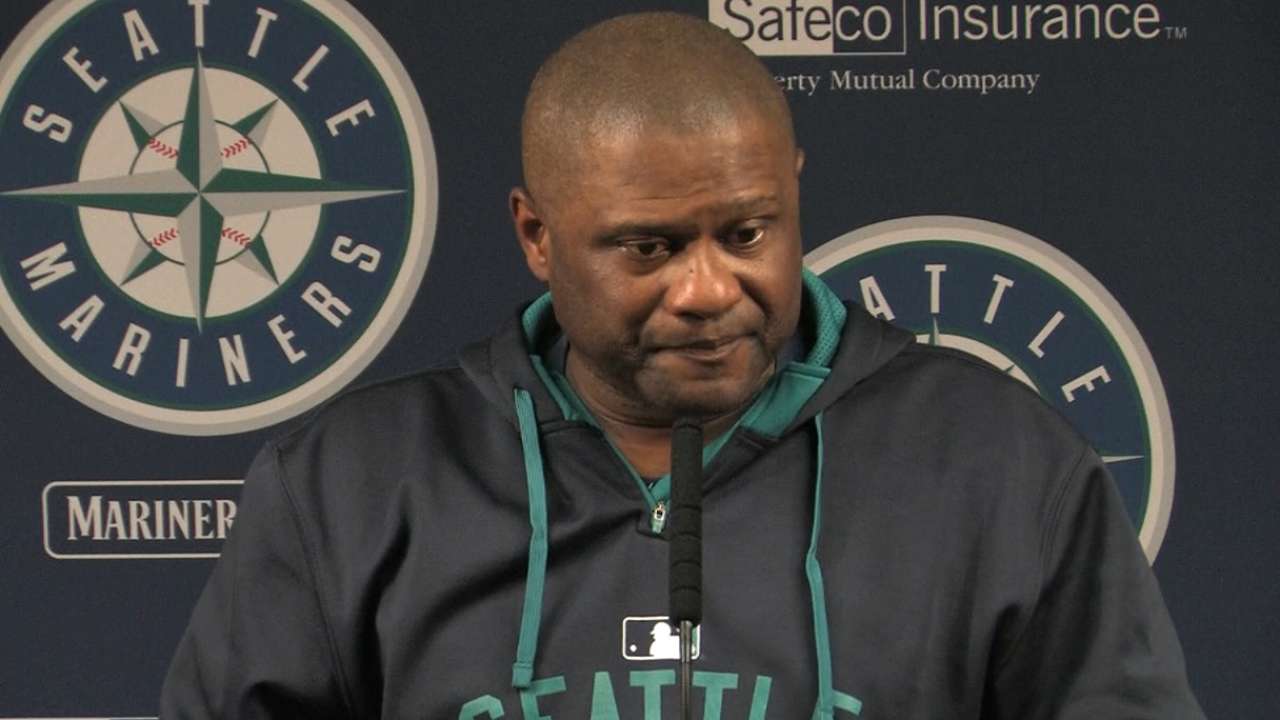 But manager Lloyd McClendon knew what his man on the mound had accomplished, particularly in making just his second start in the past 18 days while bouncing back and forth between the bullpen and rotation.
"He really should've probably won a couple more before that, but we're extremely happy for him," McClendon said. "He pitched one heck of a ballgame. It looked like he got stronger as he went along. He was at 60 pitches after three, and I was telling [bench coach Trent Jewett] we've got to find out who's going to pitch the sixth for us. He's not going to last. And you look up in the seventh, and he's still going strong."
Since his last win for the Yankees, Nuno has pitched for the D-backs and Mariners. He'd gone 0-10 with a 4.17 ERA in 20 starts and a winless streak that tied Atlanta's Shelby Miller for the longest active run in the Majors.
Nuno was acquired by the Mariners from the D-backs on June 3, along with Mark Trumbo, who helped out Wednesday with a four-hit night that included a two-run homer.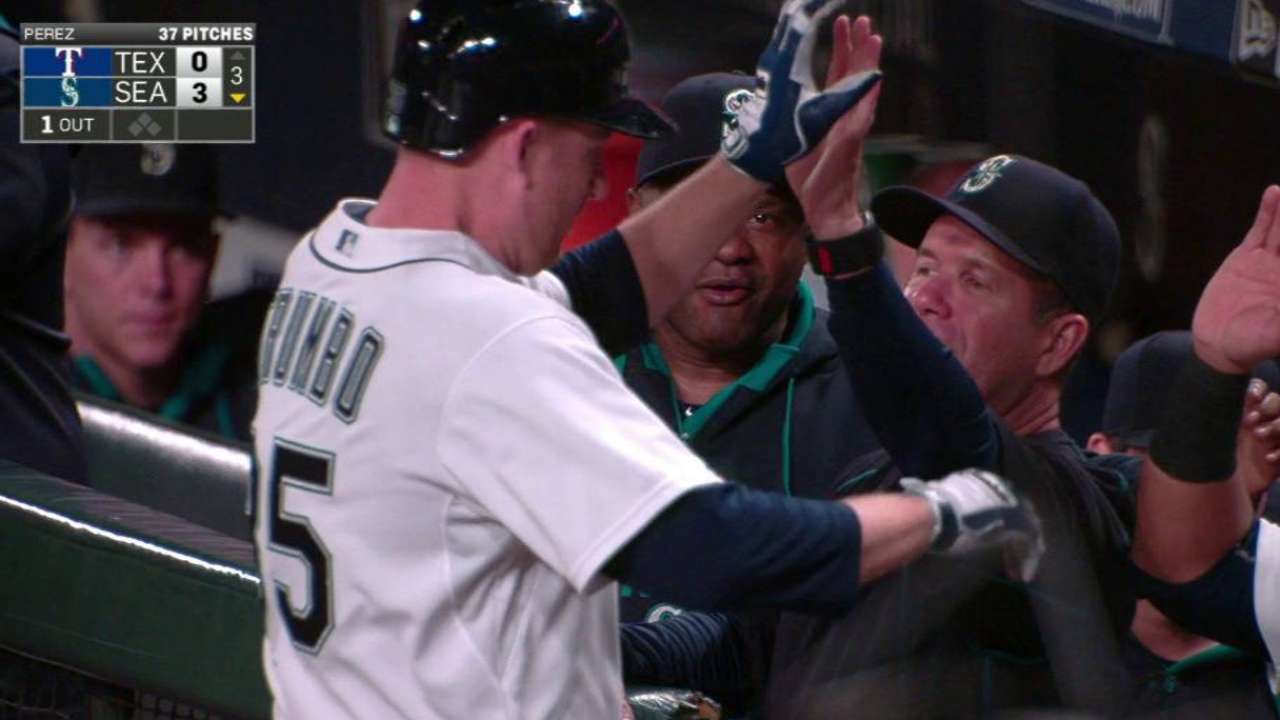 Nuno was 0-2 with a 5.26 ERA in his prior five starts for Seattle, though he'd pitched well in relief with a 1.99 ERA in 21 appearances.
McClendon had planned to move Nuno him back into relief once James Paxton returns, which is expected to happen this Sunday, but acknowledged it would be tough taking him out of the rotation after dominating a Texas club contending for the AL West title.
Other than a first-inning single by Prince Fielder, Nuno allowed just two walks and two hit batters over his 96-pitch, seven-inning outing. His 10 strikeouts beat his previous career-best of eight set in a 6 2/3 inning long relief outing on May 11 with the D-backs in an 11-1 loss.
"It was a jam shot, a broken bat," Nuno said of Fielder's single. "Unfortunately it was a hit, and you have to move on. Sure enough, they didn't get any hits after that."
Nuno is now 1-2 with a 3.25 ERA in 27 games for the Mariners, and his stock is growing with his skipper.
"If you think about it, he is so valuable to this ball club because of his ability to swing back and forth," McClendon said. "And then to come out and do what he did tonight, you really don't expect him to be too sharp, but I can't think of a better performance."
Greg Johns is a reporter for MLB.com. Follow him on Twitter @GregJohnsMLB, read his Mariners Musings blog, and listen to his podcast. This story was not subject to the approval of Major League Baseball or its clubs.