Tigers guiding rookie arms in final month
Infused with callups, Detroit uses 14 pitchers over 2 nights
DETROIT -- This is not how the Tigers envisioned their September. Alex Avila was waiting on the mound for the next reliever, Jose Valdez, to make his trip in from the bullpen. He was the third pitcher of the seventh inning, the fourth pitcher of the game, and the 14th Tigers pitcher in two nights.
"I kind of mentioned it to [manager] Brad [Ausmus] on the mound as Valdez was coming in: In games like this, normally I wouldn't be back there catching four straight rookies at this time of the year," Avila said after an 8-0 loss to the Rays on Wednesday night. "That's just a different feeling. Obviously this is the situation that we put ourselves in."
Instead of a playoff race, this September has become a teaching month for the Tigers. Add in injured starters Anibal Sanchez and Daniel Norris to the regular staff and September callups, and Detroit has 19 pitchers in its clubhouse, including a 12-man bullpen.
"From a position-player standpoint, it's not that high," Ausmus said of the Tigers' callups. "From a pitching standpoint, it is. But we're in a position where we needed pitching. It's going to be even higher, if Norris and Sanchie come back."
On Wednesday, the four rookies Avila caught were all at different points. For starter Kyle Lobstein, September is about getting back into a healthy routine again going into the offseason, having missed four months with a sore shoulder. Wednesday was a mixed bag for him. He struck out six batters over 5 2/3 innings, including four called third strikes, a total he chalks up to fastball command. But he also gave up five runs on seven hits, including home runs to two of his final three batters.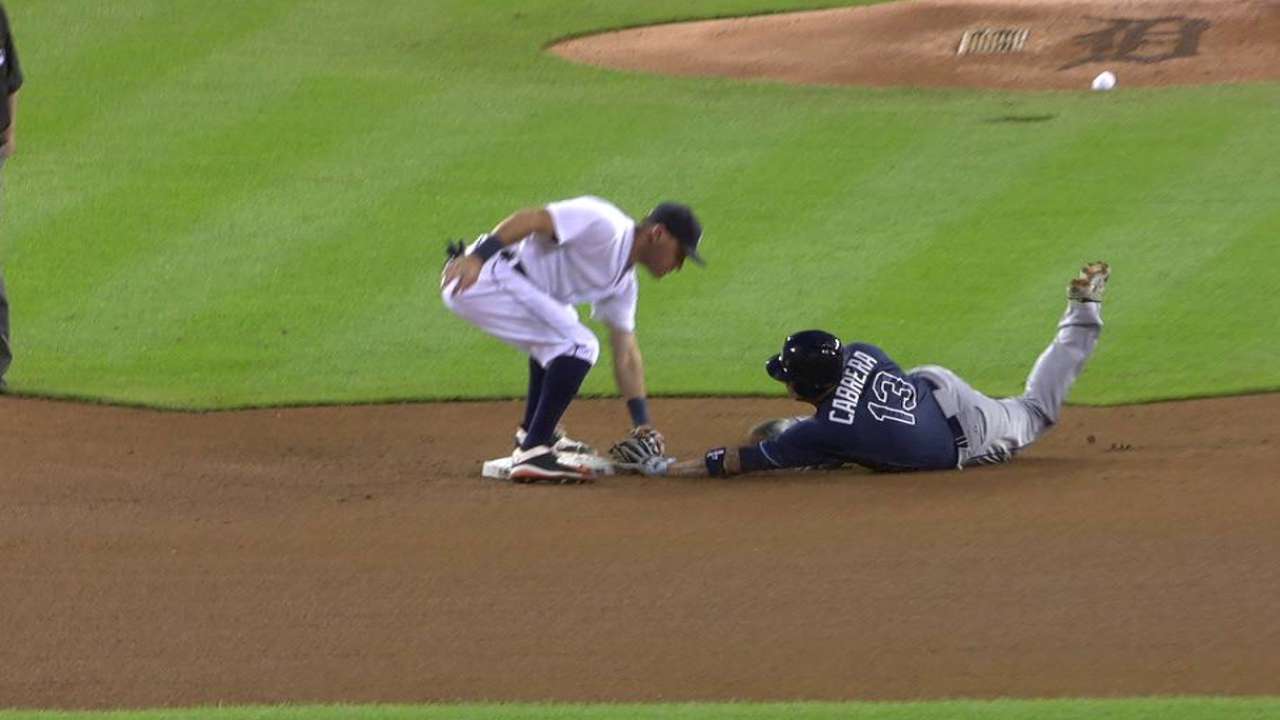 "I haven't pitched at this level for a few months now," he said. "It's a little different than sim games or rehab starts. It's still an adjustment that you have to make. Part of that is throwing quality strikes and being down in the zone."
For Buck Farmer, September is about getting consistency after bouncing between the rotation and bullpen at various points all season. He faced three batters, and gave up two hits, including a J.P. Arencibia homer leading off the seventh, before leaving the game with forearm tightness that had bothered him since last week.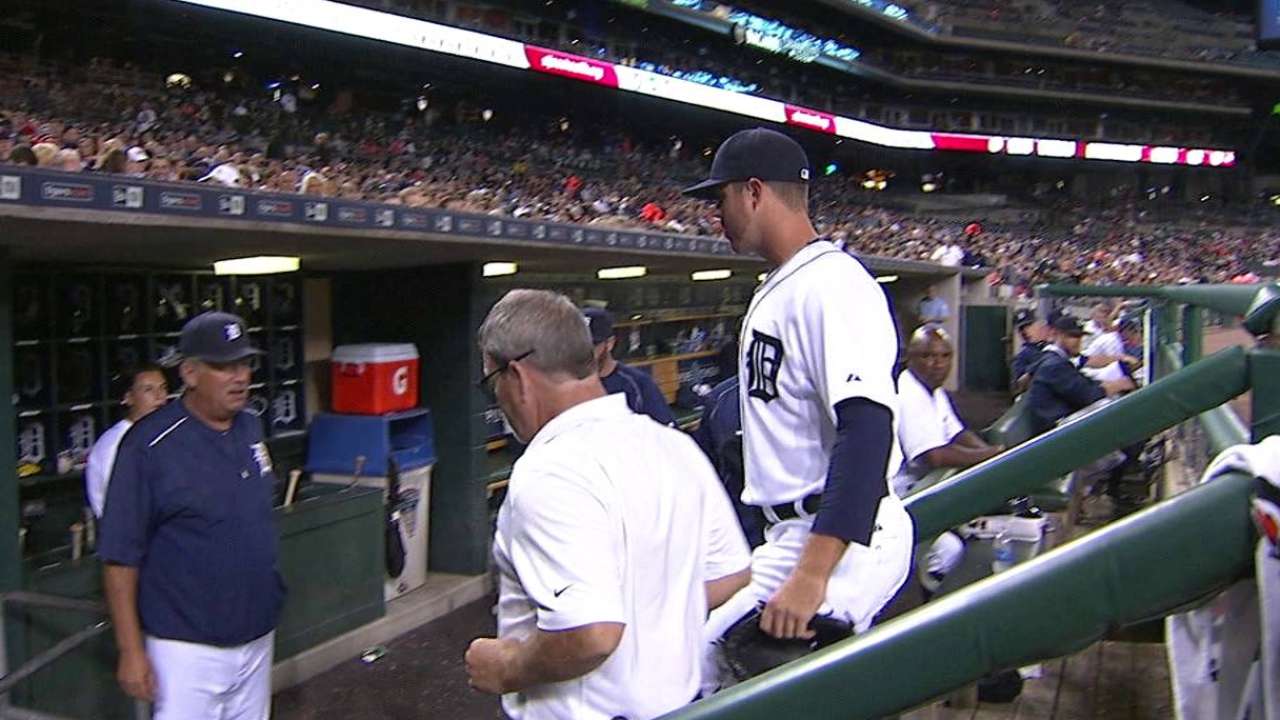 Jeff Ferrell, a converted starter who hit the fast track to Detroit this summer after closing at Double-A Erie, retired two of the seven batters he faced, including back-to-back walks. Valdez, a hard-throwing youngster with a mean slider and inconsistent command, had the most success with 2 1/3 scoreless innings.
"A lot of those guys coming in, they're getting an opportunity to pitch a little bit," Avila said. "They've all got good stuff. It's a matter of figuring out how to hone that in. It doesn't matter how good it is. You have to make sure you're able to locate and throw strikes. That way you're able to use it to your advantage. That's something that most young pitchers have to learn as they continue to gain experience."
Part of that process, too, puts the catcher in a position of different responsibility.
"No doubt about that," Avila said. "A lot of guys come in and they really have no idea what to do. And a lot of times, they're not even thinking about pitching. They're concerned that they're in the big leagues. It can be a little daunting at times. Really, you just try to keep it as simple as possible for them. When guys tend to not pitch well or struggle, then you remind them what got them there, what has given them that opportunity. That's the experience that they have to go through."
For now, that's what the Tigers have to go through with them.
Jason Beck is a reporter for MLB.com. Read Beck's Blog, follow him on Twitter @beckjason and listen to his podcast. This story was not subject to the approval of Major League Baseball or its clubs.