Odorizzi steps up in Rays' Wild chase
Righty leads way in shutout of Tigers as bats bust out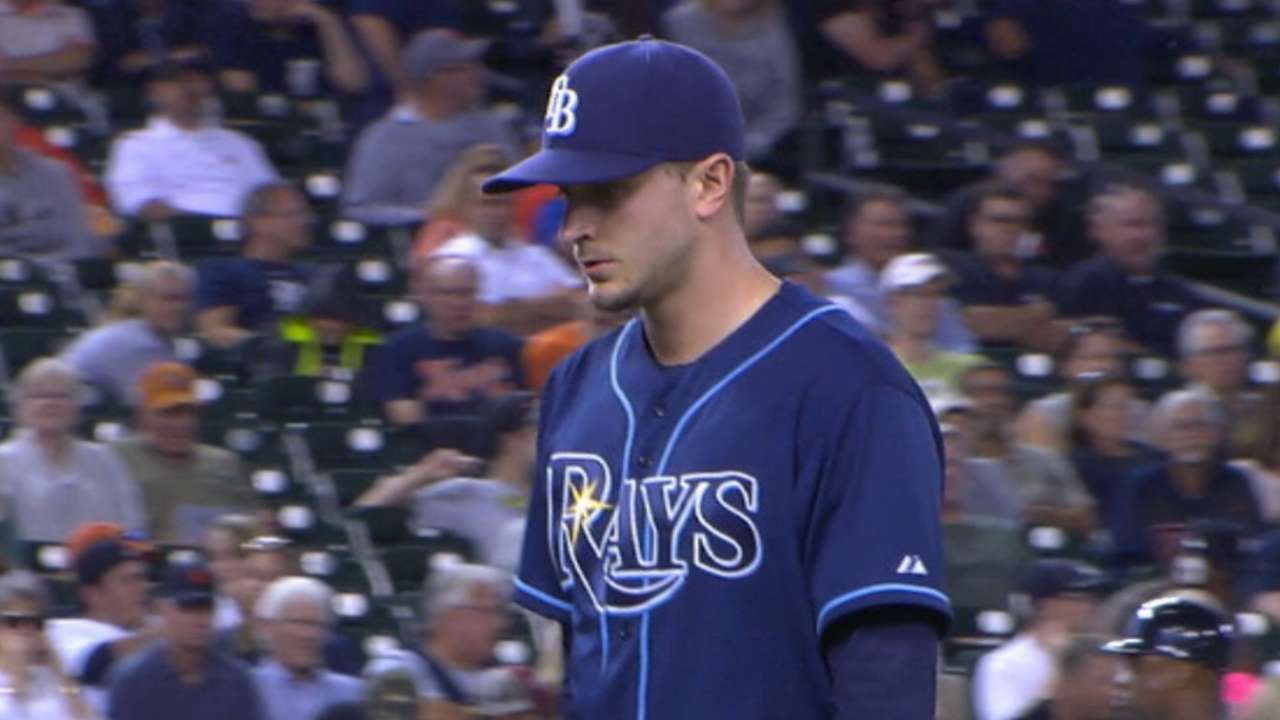 DETROIT -- With the Rays clinging to postseason dreams, right-hander Jake Odorizzi placed the onus on himself, as well as the rest of the rotation, to break out of a recent funk and facilitate a playoff push.
And given that responsibility against the Tigers in Wednesday's series finale at Comerica Park, Odorizzi took care of business, tossing six shutout innings as Tampa Bay's offense exploded with four home runs in an 8-0 victory.
The result marked Odorizzi's first road win since May 31, but, more importantly, it offered a respite from the struggles that had been plaguing Rays starters. In the six games prior, the rotation had pitched to a 6.54 ERA and the club had gone 1-5.
"Nice to get a win -- we needed that," said manager Kevin Cash. "Team win. 'Odo' was outstanding; the offense really did their part."
With the victory, the Rays gained ground in the American League postseason picture, moving to 5 1/2 games back in both the AL East and Wild Card race with 23 left to play.
Odorizzi scattered six hits and a walk, struck out the side in the fourth, and for the most part avoided trouble until a pair of singles and a fielder's choice in the fifth inning left two on with two out for Miguel Cabrera. Odorizzi fell behind in the count, 3-1, but he got the All-Star slugger and two-time MVP to chase a high fastball and then blew him away with another heater, which registered at a game-high 94 mph.
"I just threw it as hard as I could -- challenge him," Odorizzi said. "It's either going to be hit 500 feet or it's going to be a strikeout. I just went for it, and he swung through it. He's hit a few of those in his day, so I guess I'll take this one."
As Cash mentioned, the offense also contributed, stringing together timely hits to allow Odorizzi to exit with a 5-0 lead after tossing a 1-2-3 sixth inning. That cushion has been a rarity for the righty, who even after Wednesday has received the second-lowest run support of any qualifying pitcher in the Major Leagues at 3.00 runs per start.
"It was awesome," he said of pitching with a comfortable lead. "Any time we're hitting the ball like that, it's nice to be out there. … It was good to be the beneficiary of that."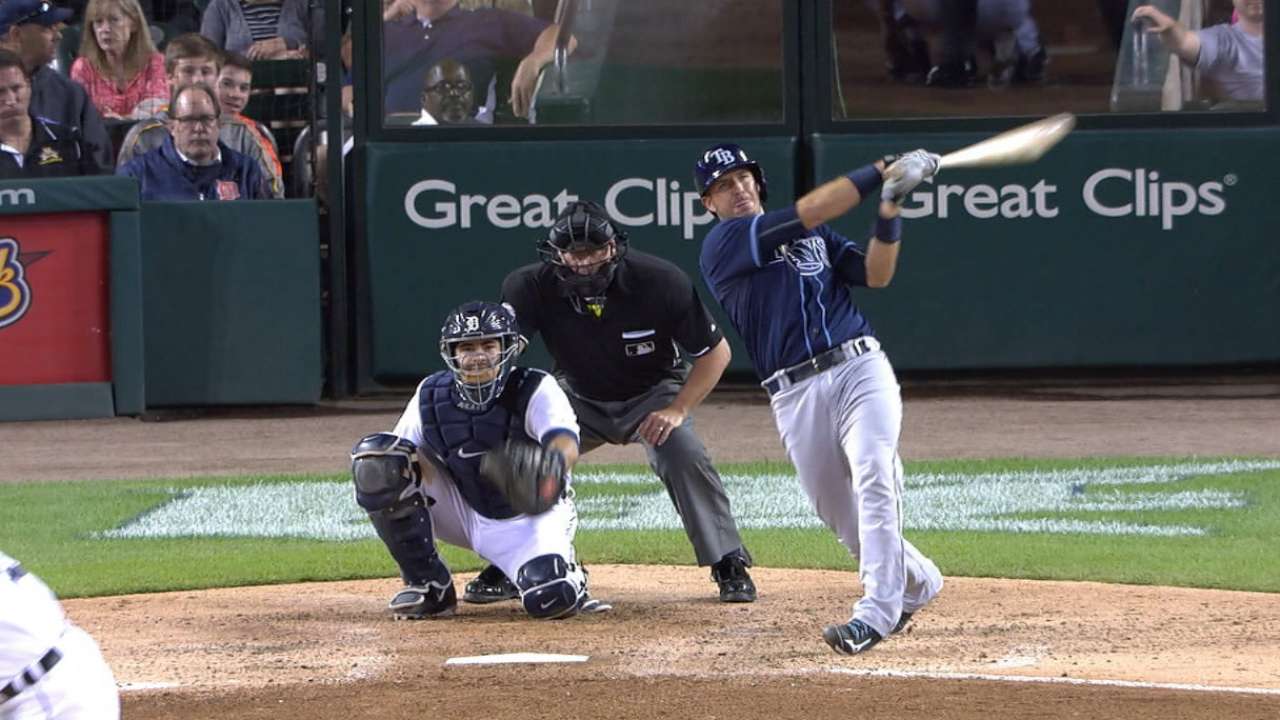 Following an off-day, the Rays will send ace Chris Archer to the mound Friday as they begin a crucial 10-game homestand against AL East opponents. And if pitching is contagious, as Odorizzi says, Wednesday's outing could act as a remedy of sorts for the rotation's recent issues.
"We all need to step it up," Cash said. "At this point in the season, it's going to take a lot from everybody in this clubhouse.
"That was a tremendous start."
Alejandro Zúñiga is an associate reporter for MLB.com. This story was not subject to the approval of Major League Baseball or its clubs.