Harper putting forth herculean effort for Nats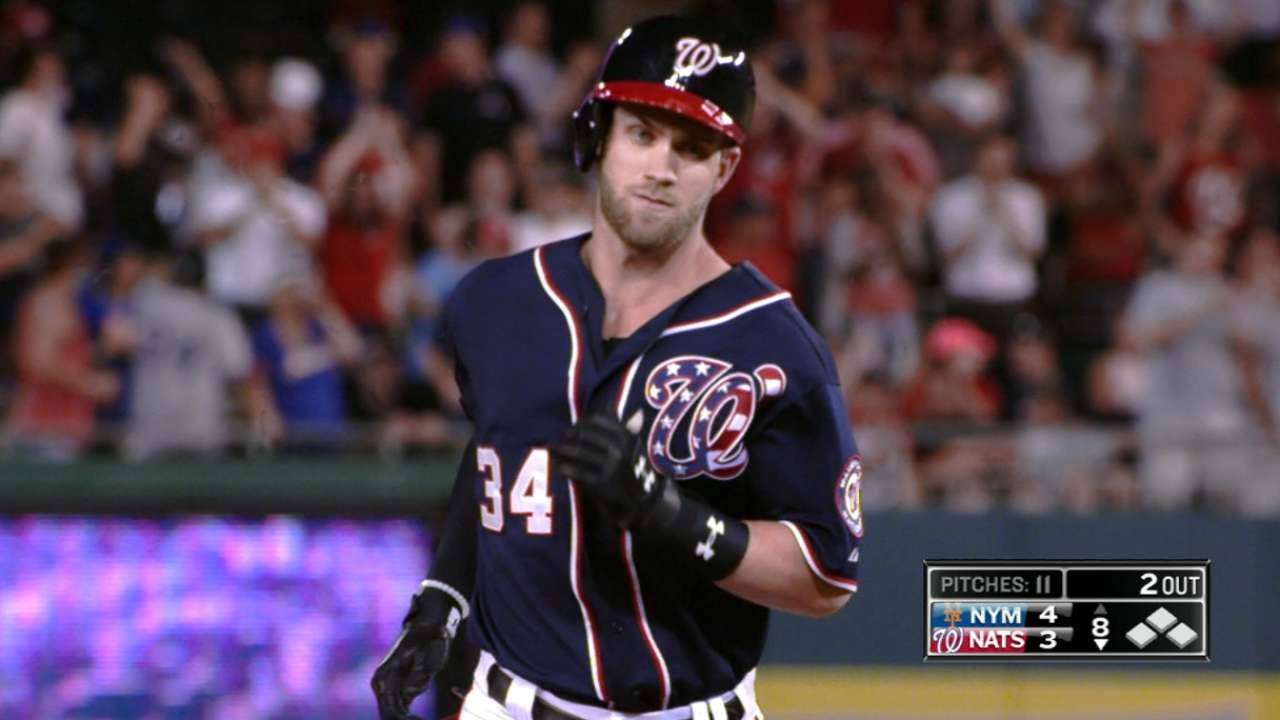 WASHINGTON -- What more can Bryce Harper do? If the 22-year-old All-Star could carry any more weight as Washington struggles through the last month of the season, he'd squat down into an athletic stance and say, "Hop on."
Harper hit two solo home runs, doubled and came around to score on Wednesday night, but that wasn't enough as Washington's bullpen collapsed again in a 5-3 loss and New York completed its sweep to move to seven games up in the National League East.
"The kid's showtime," shortstop Ian Desmond said. "He rises to the occasion. It's fun to kind of watch his maturity over the last few years. He's turned into quite the beast."
Harper was 0-for-8 in the first two games against New York, but he ended that skid with a first-inning blast into the Nationals' bullpen. He notched his fourth multi-home run game of the season -- and ninth of his career -- with a double-decker shot in the eighth, but with no one on base, that cut New York's lead to 4-3. Harper scored all three Washington runs on the night.
He leads Major League Baseball in on-base percentage (.467), slugging percentage (.657) and entered Wednesday first in Wins Above Replacement (8.3). He is second in batting average (.336) and runs scored (104).
Harper ranks 18th in runs batted in with 85, though, proof that despite his incredible talent, he's still unable to control what the hitters in front of him do. Of Harper's 448 at-bats this season, 253 (56 percent) have come with nobody on base.
Splitting time between the third and fourth spots in the lineup, Harper has seen Denard Span, Anthony Rendon and Jayson Werth -- all veterans who have batted in front of Harper this season -- miss major portions of the season with injury.
As for Rendon and Werth, even when healthy, they've struggled mightily for long stretches of the season.
"You can cry over spilled milk, but having guys injured and out of the lineup, the guys that generally hit in front of him, puts him at a disadvantage in that regard," manager Matt Williams said. "To his credit, he's stayed the course and done really well, regardless of the situation. Again, he continues to swing the bat very well for us."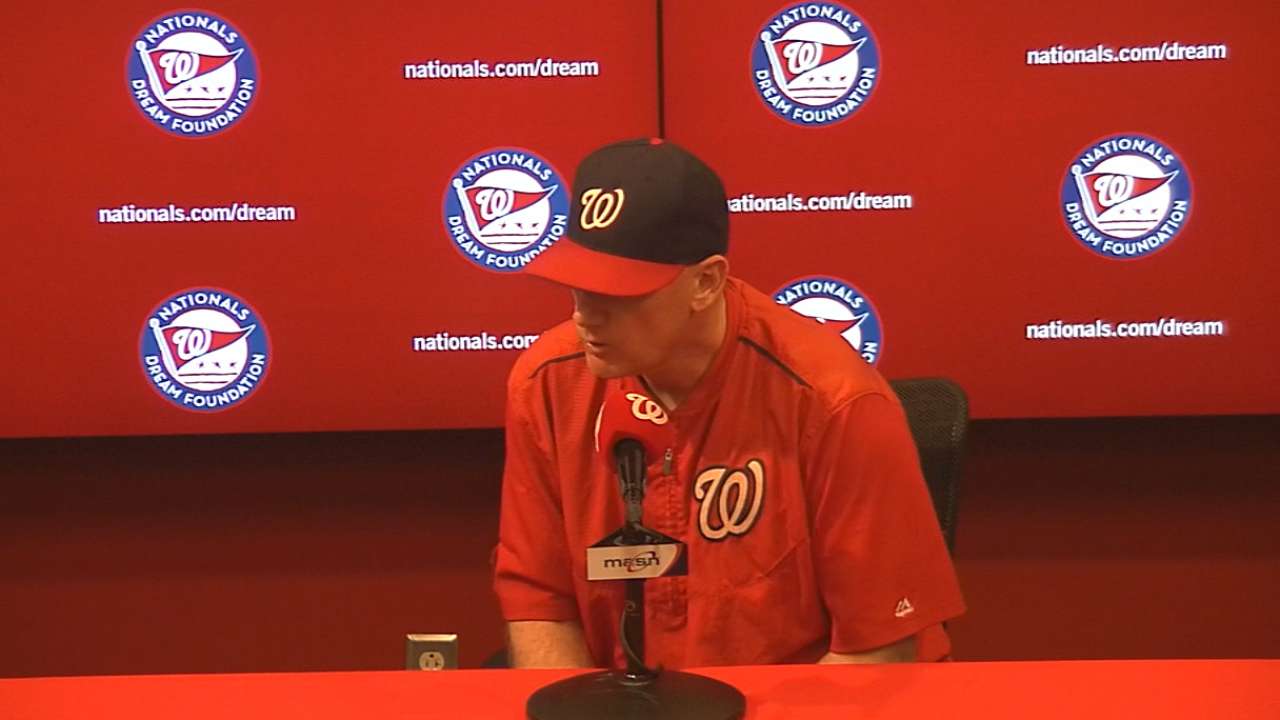 Harper's campaign has been worthy of MVP honors, but in the first nine days of September, he has reached another level entirely. He is 12-for-27 (.444) with five home runs, eight RBIs and 11 walks in the month.
All that, and the Nationals have 23 more chances to make up seven games.
"Just trying to have good at-bats," Harper said. "Keep grinding and keep having fun. It's a game. Once the game's over it's over, so this game's over and we gotta keep going and grinding into the games that we need to play."
Jacob Emert is an associate reporter for MLB.com. This story was not subject to the approval of Major League Baseball or its clubs.