Votto ejected, launches tirade at umpire
Reds star tossed after complaining to dugout about not being granted timeout; Price also thrown out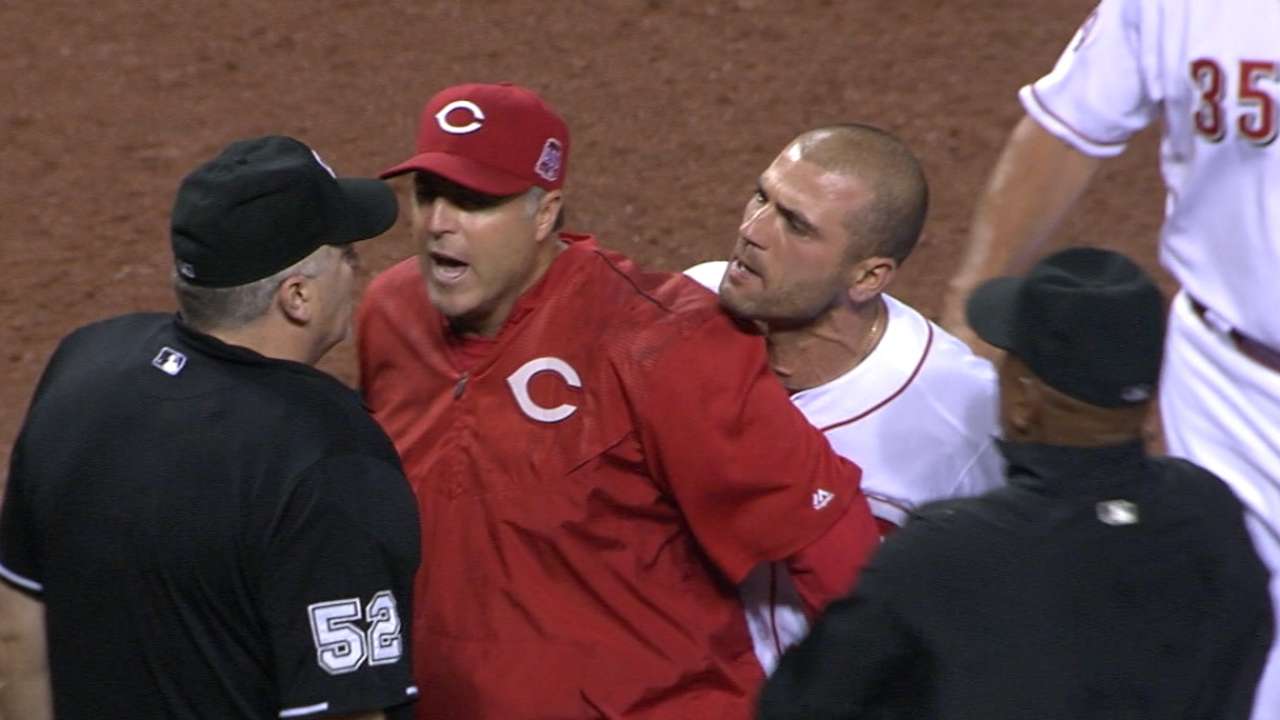 CINCINNATI -- It was a key moment seemingly tailor-made for the Reds' best hitter to produce a big hit during an eighth-inning rally. Instead, Joey Votto was ejected from Wednesday's game vs. the Pirates before he had a chance to deliver one during a 5-4 loss.
Facing Tony Watson while Cincinnati trailed, 5-3, with runners on first and second base, Votto took a 1-1 pitch for a called strike by home-plate umpire Bill Welke. Votto appeared to call timeout from the batter's box, and Welke did not grant it. When Votto turned to the Reds' dugout to complain that he couldn't get a timeout, Welke tossed him.
An enraged Votto immediately spiked his helmet and made face-to-face contact with Welke before he was separated by coaches and umpire Laz Diaz. Price spent several more moments having words with Welke before he was also rung up.
"When Joey looked over, that, to me, was my sign to get out there and make sure I had an understanding of what was going on in that situation," Price explained. "By the time I got there, Joey had been ejected."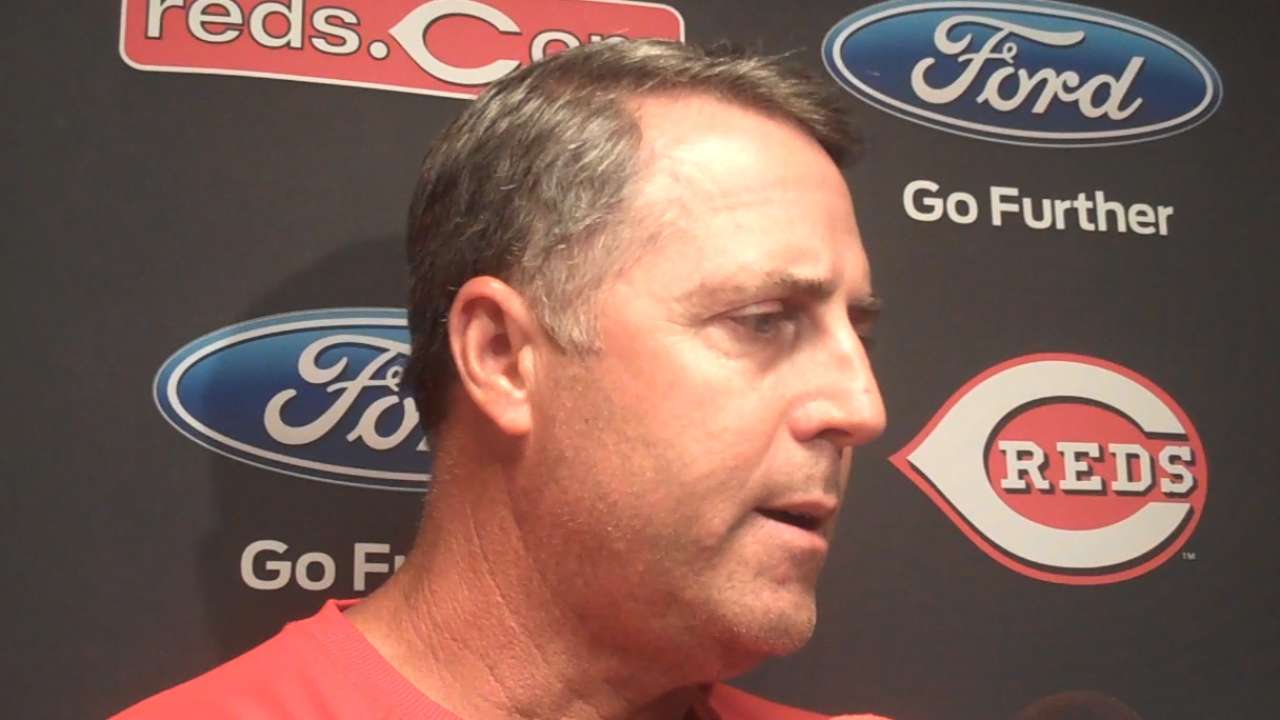 In all three games of the series, Votto had demonstrated displeasure with the strike zone from the umpiring crew. He had been called out on strikes once in each of the games -- including by Welke in the first inning on Wednesday. Votto also struck out swinging in the fourth inning.
Votto had already left the Reds' clubhouse before reporters were granted access after the game.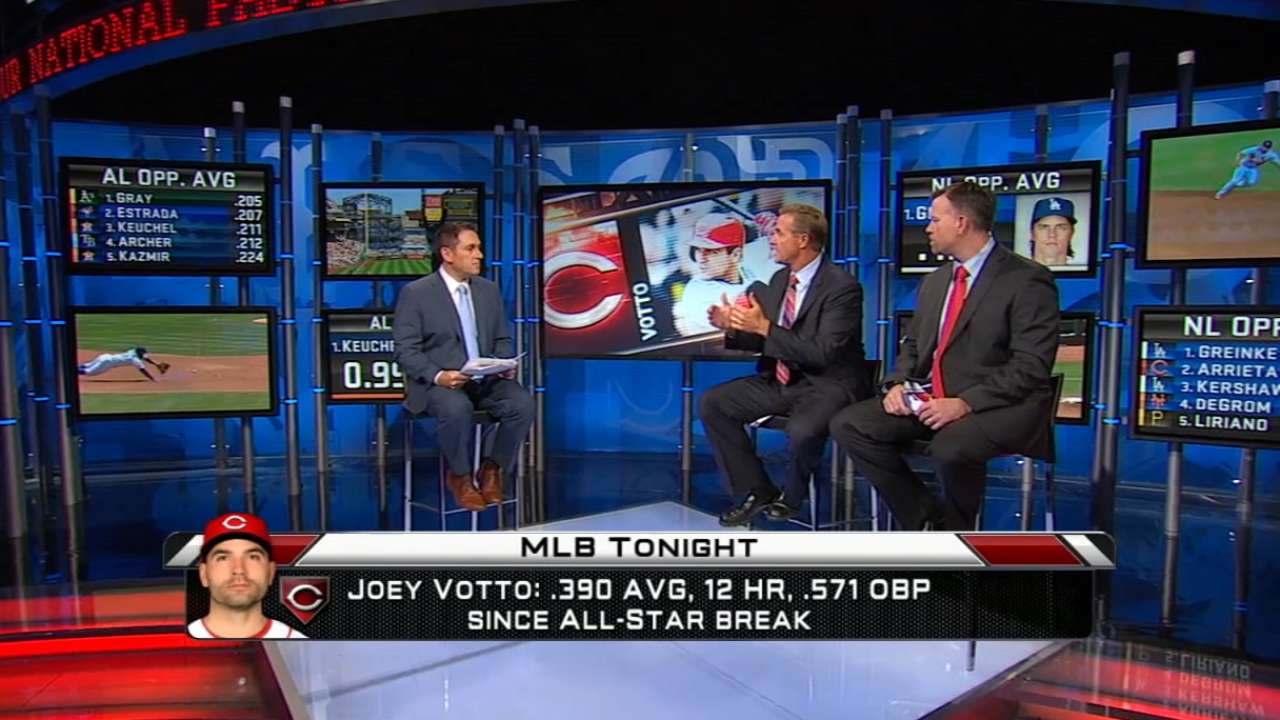 "By the time I got isolated with Bill at home plate, we did both come to the conclusion that Joey had asked for timeout, and Bill didn't feel like he was going to give him timeout ... due to whatever history had happened. So our argument is, of course, a guy asks for timeout, you give him timeout, and then you give him a certain period of time out of the box, and then you insist he gets back in the box or you put the ball in play. Those are some of the options.
"I wasn't at home plate, but I do know that Joey has a good rapport with the umpires. I think when he talks, he talks respectfully, and obviously something got sideways there between the two of them and it went into a direction we had hoped it wouldn't. I think Joey handled himself professionally up until the ejection and then was rightfully upset. How do you qualify what's the right way to be upset? He was upset. Bill was upset. I was upset. There were a lot of upset people today."
It was the fifth career ejection for Price and the third this season. It was also the third ejection of 2015 for Votto and seventh of his career. He served a one-game suspension earlier this year for bumping umpire Chris Conroy during a May 6 argument at Pittsburgh.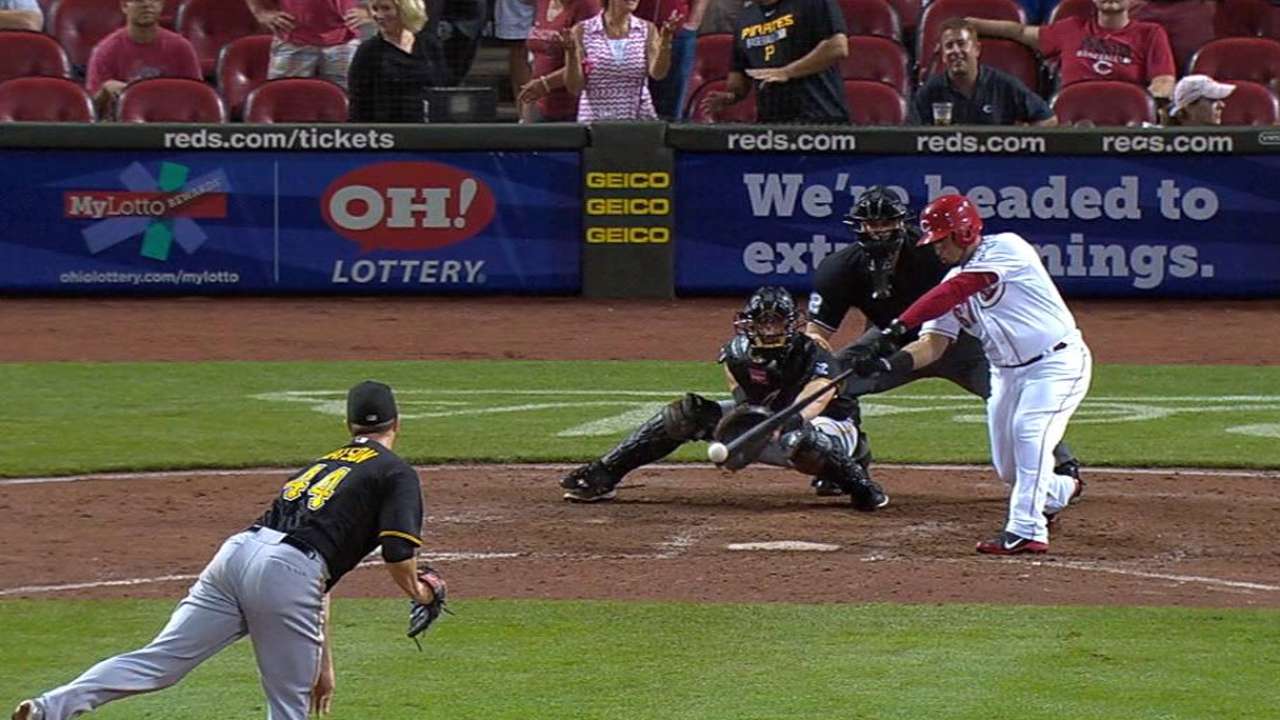 Rookie Ramon Cabrera pinch-hit for Votto, and despite the 1-2 count, blooped a single into right field for his first Major League hit. Cincinnati scored one more run in the inning on a Brandon Phillips groundout.
Mark Sheldon is a reporter for MLB.com. Read his blog, Mark My Word, follow him on Twitter @m_sheldon and Facebook and listen to his podcast. This story was not subject to the approval of Major League Baseball or its clubs.