McClendon can't figure out Mariners' home woes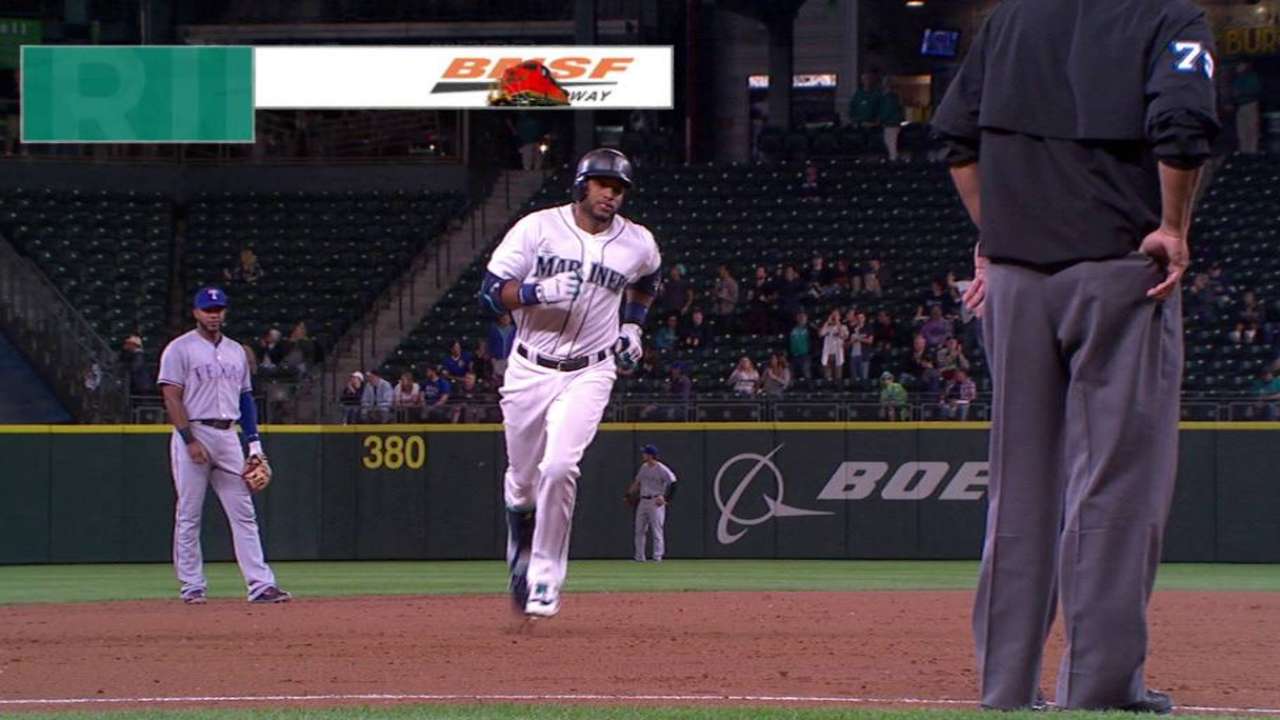 SEATTLE -- The old baseball adage says if you win series at home and play .500 ball on the road, good things happen. For the Mariners, the first part of that equation -- winning games at Safeco Field -- has been the struggle over the past two seasons.
The Mariners are 83-70 on the road during manager Lloyd McClendon's tenure, but 70-78 at home going into Wednesday's game with the Rangers. They have the worst home record in baseball this season at 29-38, but the seventh best road record at 37-35.
Any logical reason for that upside-down outcome?
"There hasn't been much logical about this season," McClendon said. "We go out and get Nellie Cruz, we've got [Franklin Gutierrez] in the lineup, [Mark] Trumbo in the lineup, and we're [10] games under against left-handers. Last year we had no righties in the lineup and we had a winning record against lefties. I can't explain it.
"We have a better batting average at home than we do on the road, but we're winning more games on the road. There's nothing logical about this season."
The Mariners have put up a .250/.313/.403 slash line in 67 home games, averaging 3.7 runs per game. On the road, they've hit .247/.307/.417 with a 4.3 runs per game average. On the pitching side, the Mariners' road ERA is 4.66 with a .271 opponents' batting average compared with 3.95 and .243 at home.
Those numbers make the Mariners mixed results at home as confusing as anything.
"I don't know. I can't explain it," McClendon said. "I can't wave a magic wand and say, 'Go out and play better at home, guys.' My job is real simple. Get 'em prepared, and once they get between the lines, I watch them just like you guys do. I can say 'bunt' or 'hit and run' or I can put this guy in, but the fact is, they've got to perform. I have no idea. I don't know if the home cooking is not good or they don't want to be home."
Nelson Cruz has hit 26 of his 39 homers on the road this year and has a .306 average and 1.011 OPS away from Safeco, but he has certainly hit well enough at home as well with a .315 average and .917 OPS.
Robinson Cano had hit .273 with seven homers and a .726 OPS on the road, compared with .287, eight homers and a .781 OPS at Safeco.
Kyle Seager is an interesting case, as he's hit 18 of his 22 homers on the road and is batting .298 with an .891 OPS in away games, compared with .240 and .661 at home. But a year ago, Seager was a monster at Safeco Field with 16 homers, a .300 average and .893 OPS (compared with nine homers and a .240 average and .694 OPS on the road).
Greg Johns is a reporter for MLB.com. Follow him on Twitter @GregJohnsMLB, read his Mariners Musings blog, and listen to his podcast. This story was not subject to the approval of Major League Baseball or its clubs.