Zobrist still force in Royals' sputtering offense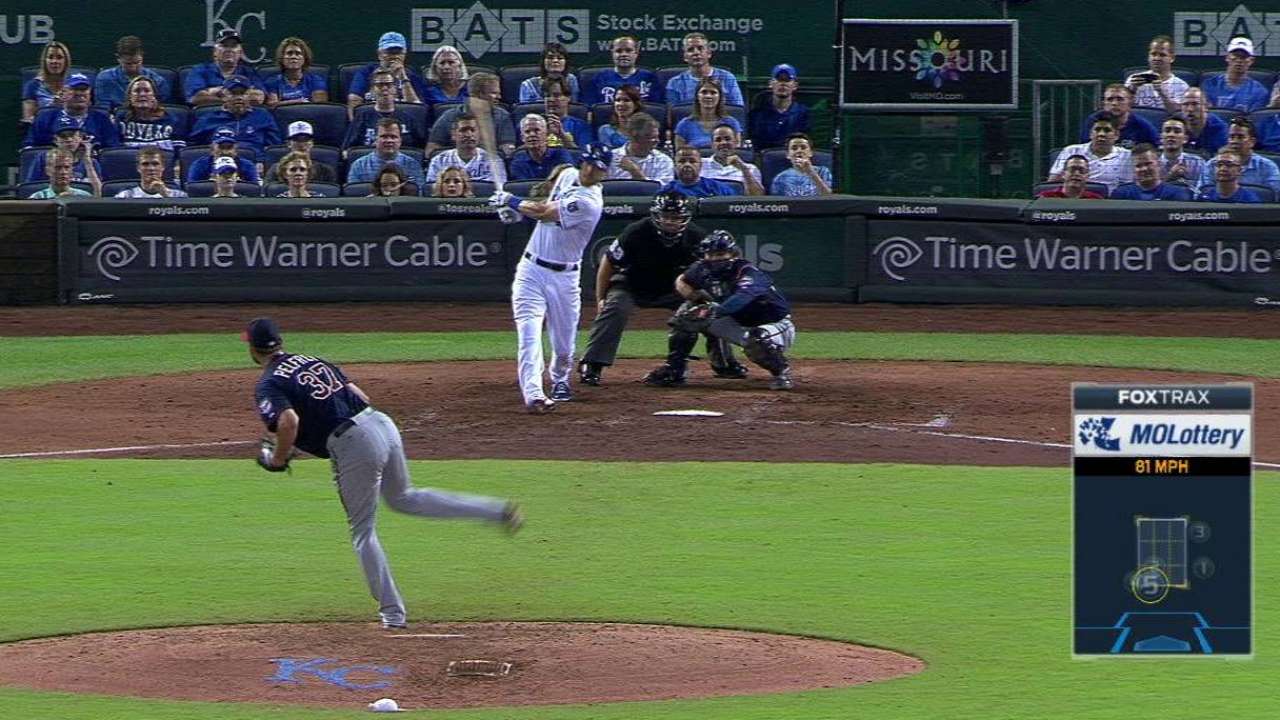 KANSAS CITY -- Ben Zobrist again showed why the Royals had so much interest in acquiring him before the non-waiver Trade Deadline.
As the rest of the Royals' offense continues to stagnant, Ben Zobrist proved all the offense the team got in a painful 3-2 loss in 12 innings to the Twins on Wednesday night.
Zobrist jumped on a Mike Pelfrey changeup in the sixth inning for a home run, his 12th, and that brought the Royals to within 2-1.
"It was a changeup I was kind of looking for," Zobrist said.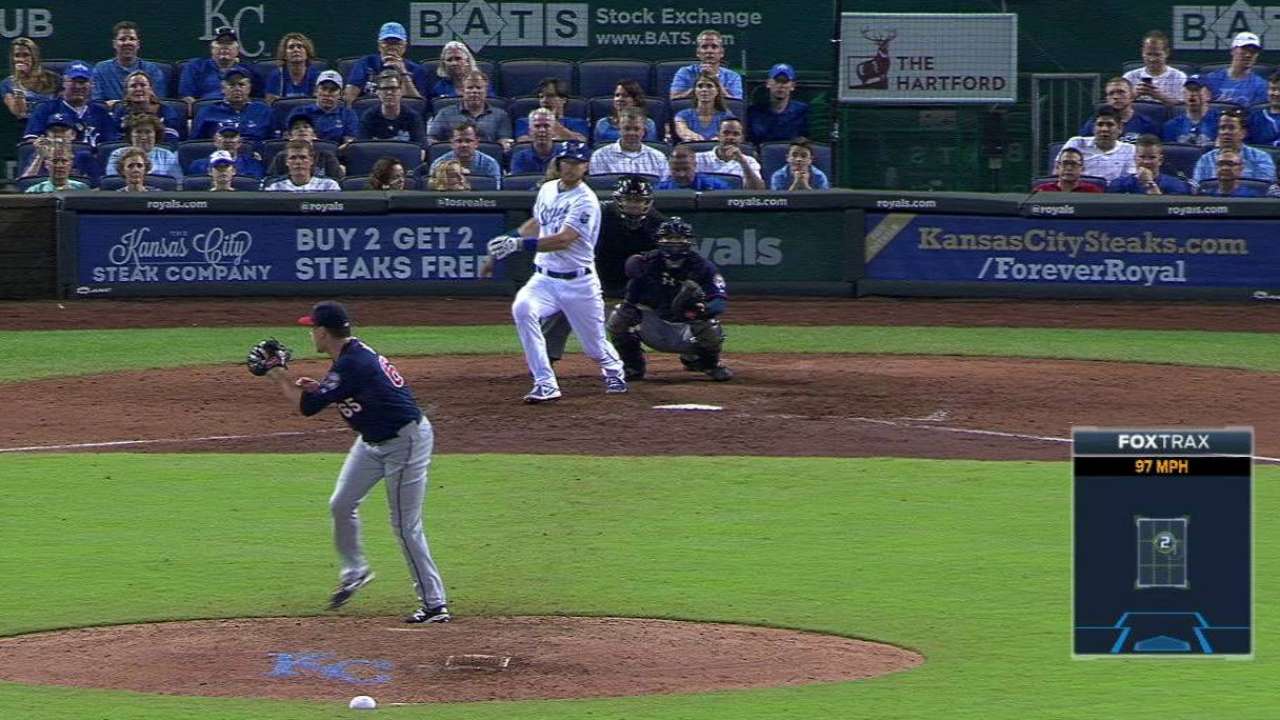 Then in the eighth, with the Royals still trailing, 2-1, Zobrist led off with a rocket into the right-center-field gap.
And at spacious Kauffman Stadium, when a ball reaches the gap, most hitters immediately think three bases.
"Yes, definitely," Zobrist said. "When you gap one here, it seems like the ball rolls for days."
Zobrist then scored on Lorenzo Cain's sacrifice fly to right field, tying the score at 2.
Zobrist later walked in the 10th with one out and Jarrod Dyson pinch-ran for him. Dyson stole two bases and wound up getting thrown out at the plate on an infield grounder.
The Royals also missed a chance in the ninth when they had the potential winning run on second with one out and on third with two out, part of a frustrating night.
"It's always frustrating when you have chances to win like that," Zobrist said. "We just have to bounce back."
Manager Ned Yost continues to be impressed with Zobrist.
"He had the big triple there in the eighth inning that helped us get it tied up," Yost said. "He's just been a great addition to our team."
Jeffrey Flanagan is a reporter for MLB.com. Follow him on Twitter at @FlannyMLB. This story was not subject to the approval of Major League Baseball or its clubs.