Banuelos (elbow) likely to be shut down for '15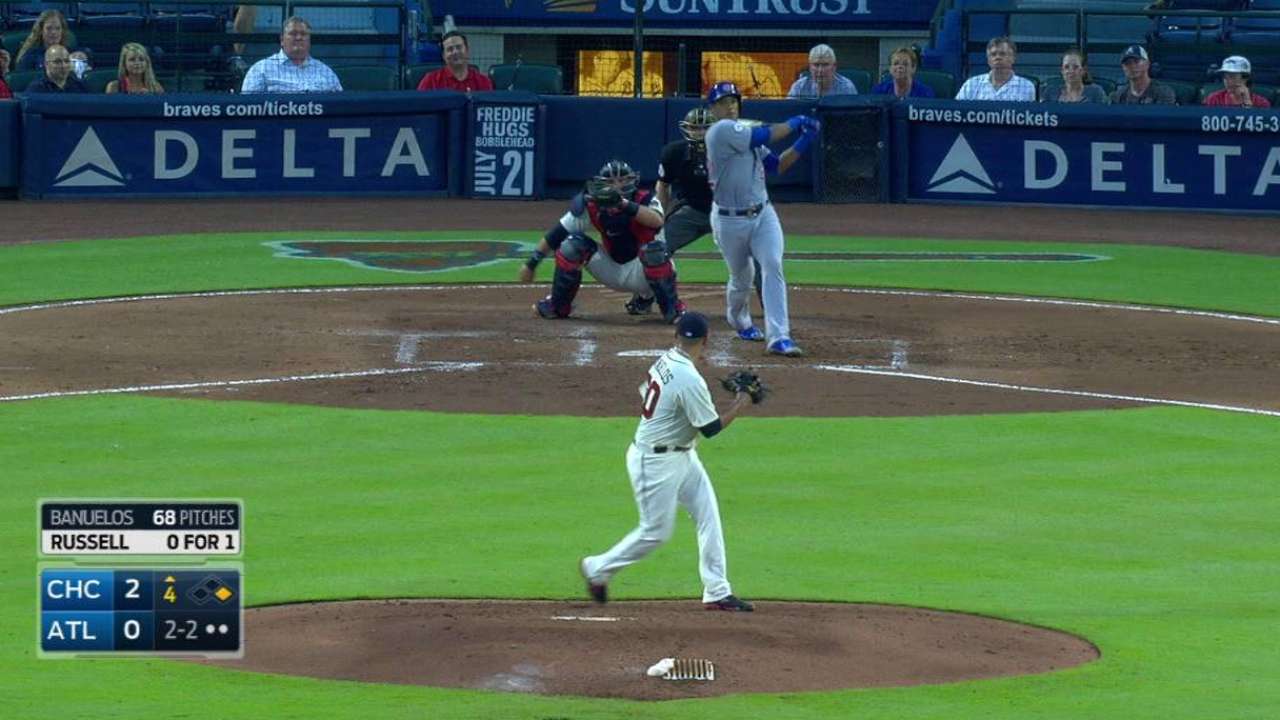 PHILADELPHIA -- Manny Banuelos rejoined Atlanta's rotation earlier this month with the hope that he had recovered from the left elbow ailment that sidelined him in late July. But two starts later, it appears Banuelos will be shut down for the remainder of the season.
Banuelos exited Sunday's disappointing outing against the Nationals with some elbow discomfort. The Braves held out hope that the pain would subside as this week progressed. But before Wednesday's series finale against the Phillies, Atlanta manager Fredi Gonzalez revealed the rookie left-hander would be re-evaluated by Dr. James Andrews next week.
"We don't think there is anything significant there, he's just in pain right now," Braves assistant general manager John Coppolella said. "He wasn't feeling great. We had hoped he might come in and feel really good today. That didn't happen."
Dr. Andrews examined Banuelos in August, while the 24-year-old left-hander was sidelined for nearly a month with a bone chip in his left elbow. After being cleared to pitch again, Banuelos made a pair of two-inning Minor League rehab stints. His elbow reacted well enough that he rejoined Atlanta's rotation at the start of this month with the understanding that he would initially be restricted by low pitch counts.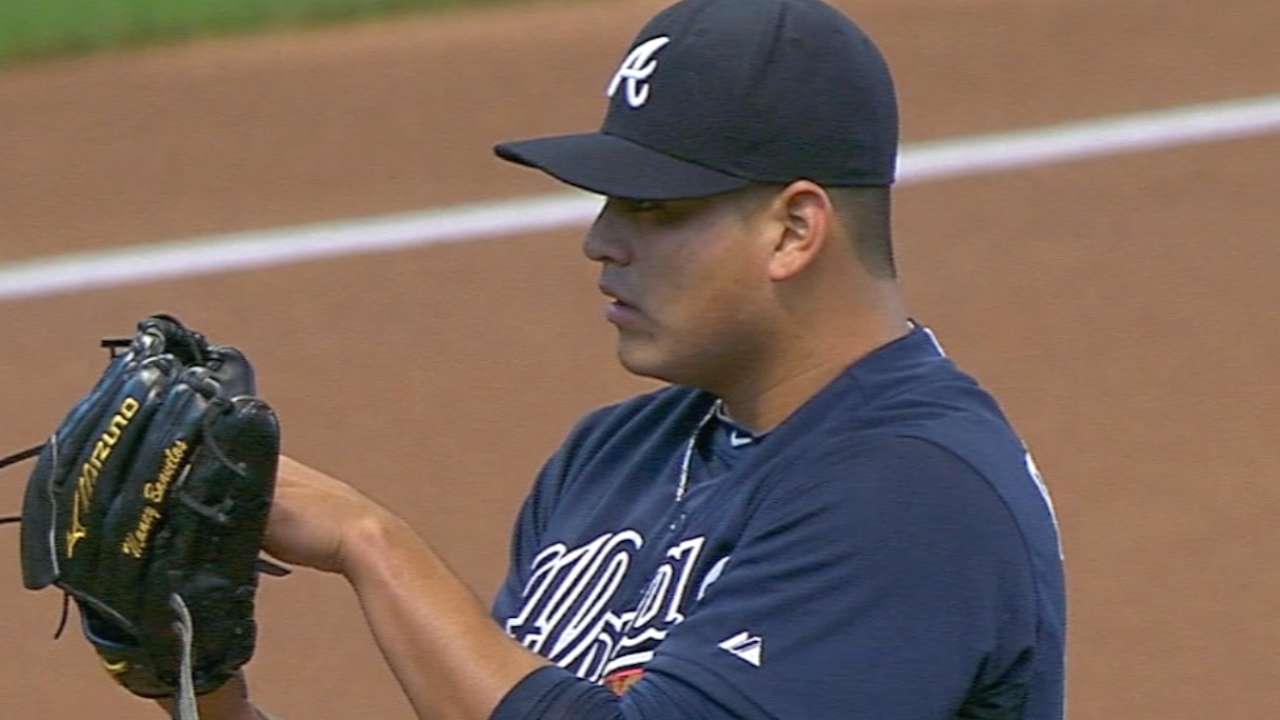 After completing 2 2/3 relatively pain-free innings against the Marlins on Sept. 1, Banuelos felt much more discomfort as he struggled through Sunday's two-plus innings against the Nationals.
"You could see it, when the first inning he [was throwing] 90 and 91 [mph] and then the next inning it's 88," Gonzalez said. "[The elbow] doesn't hurt or anything, but it's just not the same."
Banuelos actually provided a hint that he was ailing on Sunday, when he responded to a question about his elbow by saying, "It's OK, I've been pitching like this for a long time."
When the Braves acquired Banuelos from the Yankees in exchange for relievers David Carpenter and Chasen Shreve on Jan. 1, they understood the risk. Banuelos missed all of the 2013 season recovering from Tommy John surgery and totaled just 76 1/3 innings in '14.
Banuelos was targeted to complete between 120-130 innings this year. He had thrown 104 1/3 innings before experiencing the elbow discomfort that led to him being placed on the disabled list in July.
Before the elbow became a problem, Banuelos showed his potential. He tossed 5 2/3 scoreless innings in his July 2 Major League debut against the Nationals and produced a 2.61 ERA over the four starts he made in July.
"We're going to try to get him healthy," Coppolella said. "He's got a real bright future and it's more important to focus on his future than it is to get a few more innings out of him in 2015."
Gonzalez has not revealed who will make Banuelos' scheduled start against the Mets on Friday, but Matt Wisler appears to be the most logical option.
Mark Bowman is a reporter for MLB.com. This story was not subject to the approval of Major League Baseball or its clubs.