Royals weighing multiple options in right field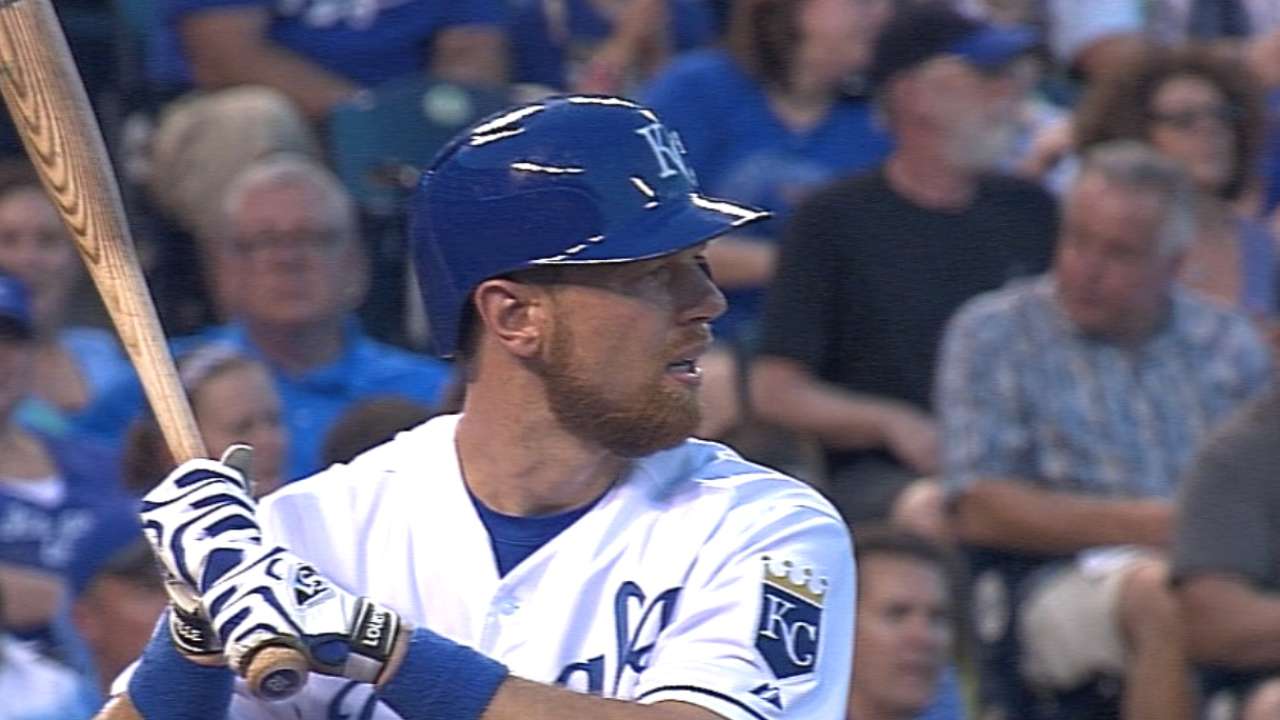 KANSAS CITY -- While Royals manager Ned Yost has eased Ben Zobrist into the starting role at second base, Yost hasn't quite decided on who his right fielder will be moving forward.
For now, Yost will continue to start Alex Rios in right field, though he has several options there from Paulo Orlando to Jarrod Dyson to Jonny Gomes.
"We're still looking at things," Yost said before Wednesday night's game against the Twins. "We're looking at three or four different things."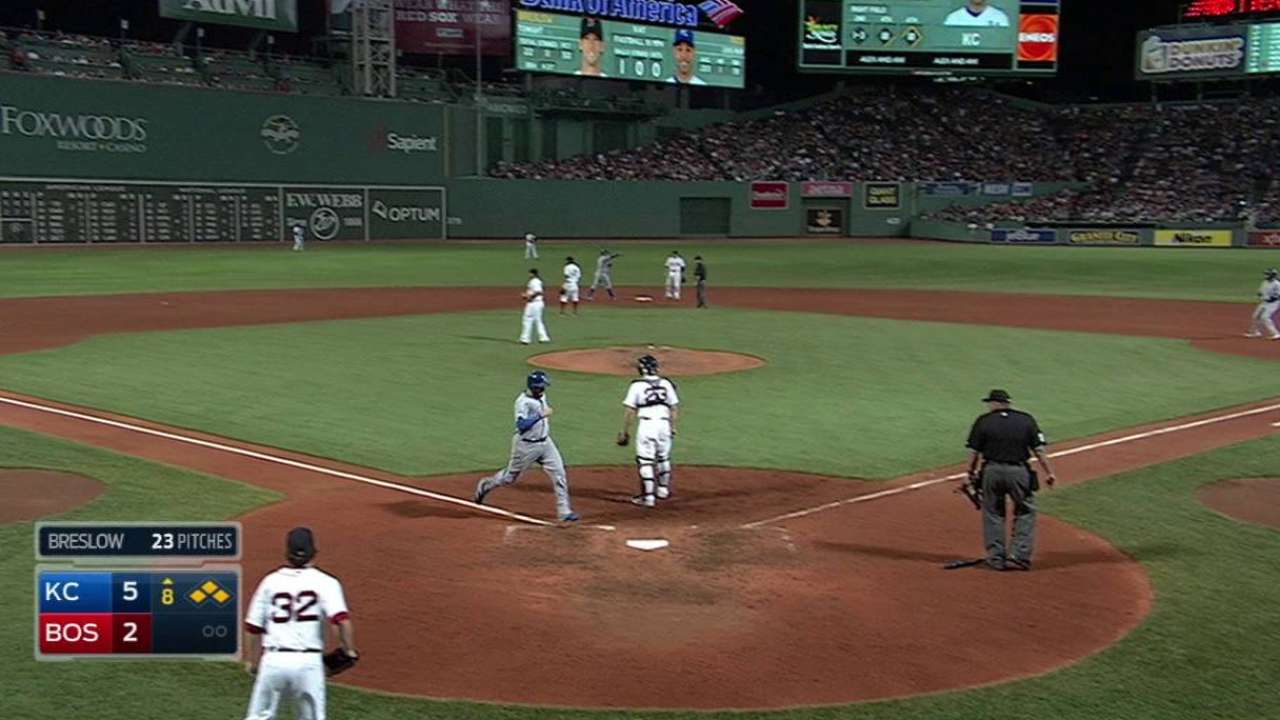 The main thing is that Rios needs to hit to keep his job. Entering Wednesday, Rios was batting .251 with a .285 on-base percentage and relatively little production -- two homers, 22 RBIs.
"Absolutely [he has to hit]," Yost said. "And he was getting back on track really well before he got chickenpox. We got to see if we can get him going again."
As for Omar Infante, another player struggling at the plate (.536 OPS), Yost is willing to give up some defense with Zobrist at second base to get Zobrist's offense (.829 OPS).
"We'll mix [Infante] in," Yost said.
But Yost won't use Infante's superior defensive skills late in games when Yost typically goes into "defend mode."
"He won't be a straight up defender," Yost said. "But if I move Ben to the outfield late in a game, yes, Omar would go to second."
So the gap between Infante and Zobrist defensively isn't as great as it would seem?
"Not for me right now," Yost said.
Jeffrey Flanagan is a reporter for MLB.com. Follow him on Twitter at @FlannyMLB. This story was not subject to the approval of Major League Baseball or its clubs.