Front office departures side effect of success
Teams selecting talent from organization 'bittersweet' for Pirates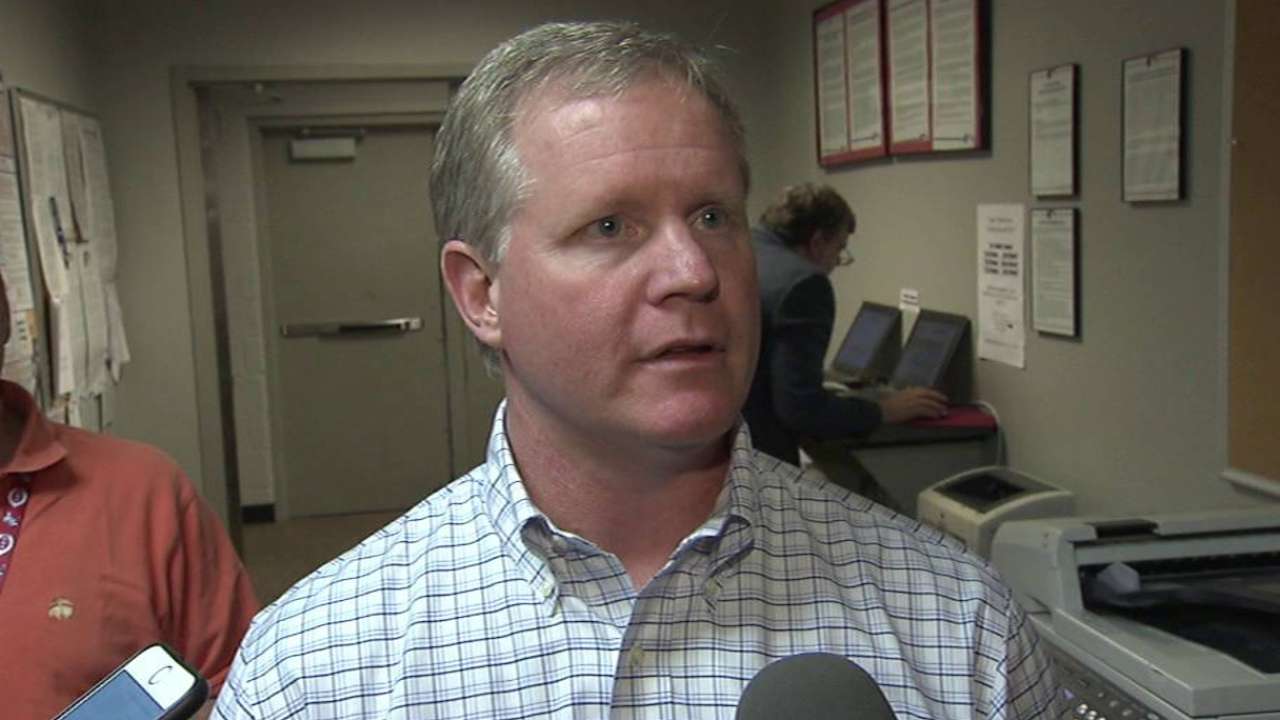 CINCINNATI -- The Pirates' recent run of success has had an impact on their city, their fans, their players and their level of national recognition. It could be making an impact on their front office, too.
On Tuesday, the Marlins hired Marc DelPiano as their vice president of player development. DelPiano had been a special assistant to Pirates general manager Neal Huntington since 2008.
On Tuesday night, USA Today reported that Pirates director of player personnel Tyrone Brooks will interview with the Brewers this weekend regarding their soon-to-be-vacant general manager position.
"Part of our obligation and responsibility is to help people grow personally and professionally and to meet their professional and personal goals, whether those are here -- hopefully they will be," Huntington said Wednesday, though he couldn't comment specifically on Brooks. "In the cases where they're not, it's bittersweet, but we wish them the best as they move forward.
"It's a good thing for an organization. We're in an industry in which we take from others, and it's a good sign that we're doing some good things if people are going to be taking from us."
Brooks is in his sixth season with the Pirates and his 20th in professional baseball. He leads the organization's pro scouting department and international scouting department. He assists Huntington with strategic planning, personnel moves and decision making, and he played a major role in the acquisition of infielder Jung Ho Kang.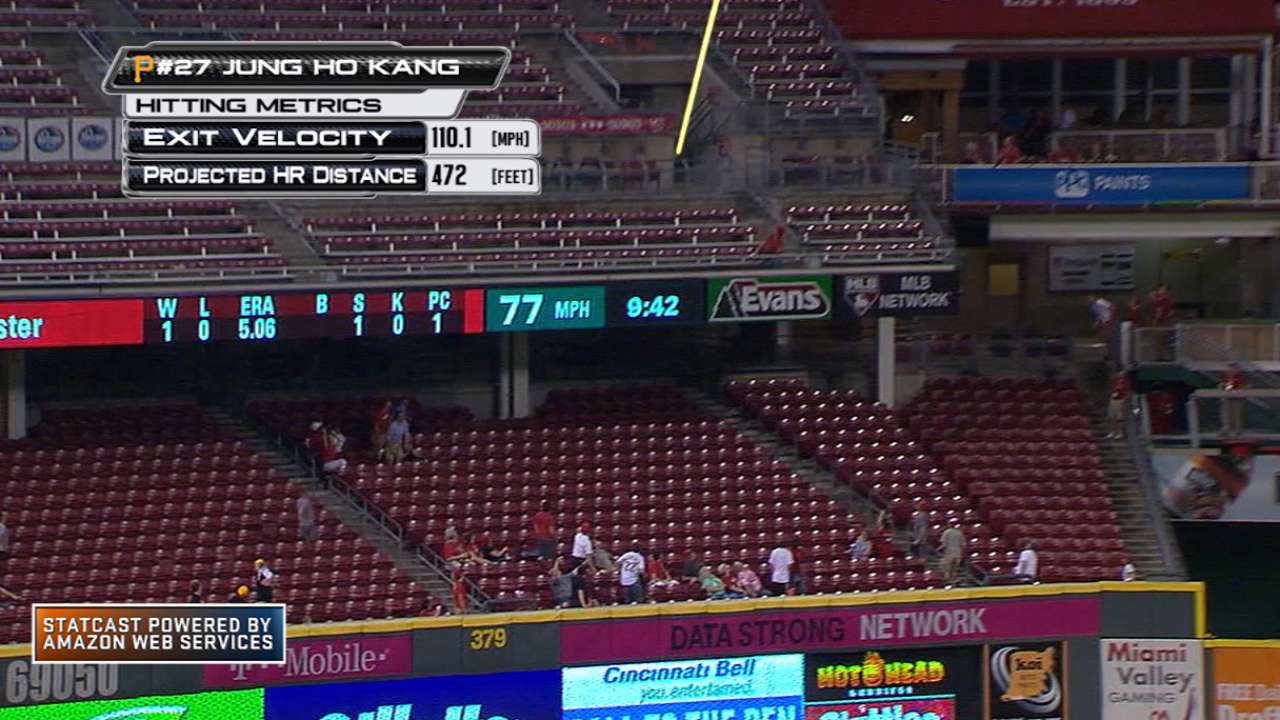 DelPiano joined the Pirates in December 2008 and took on a number of different roles and responsibilities during his time in Pittsburgh. Most recently, his emphasis was on international scouting and player acquisition.
"He's a good friend, first and foremost," Huntington said. "He's a very good evaluator and made some great recommendations for us and has made us better, no question."
Around the horn
• Aramis Ramirez started at first base for the second game in a row Tuesday, a day after making his first career start at a position other than third base.
"We're trying to figure out the best solution moving forward as we try and catch the Cardinals and win the division," Pirates manager Clint Hurdle said. "We've got to give the man some innings to see what plays develop."
• Ramirez is the seventh player to start each of his first 2,000 games in the field at one position and then start at another position, according to the Elias Sports Bureau. That list includes Hall of Famer Bill Mazeroski, who moved from second to third base with the Pirates.
• According to MLB Network research, the last player to make that transition before Ramirez was Omar Vizquel, who started 2,568 games at shortstop before starting a game at third in 2009.
Adam Berry is a reporter for MLB.com. Follow him on Twitter at @adamdberry. This story was not subject to the approval of Major League Baseball or its clubs.