Coghlan makes terrific grab falling into stands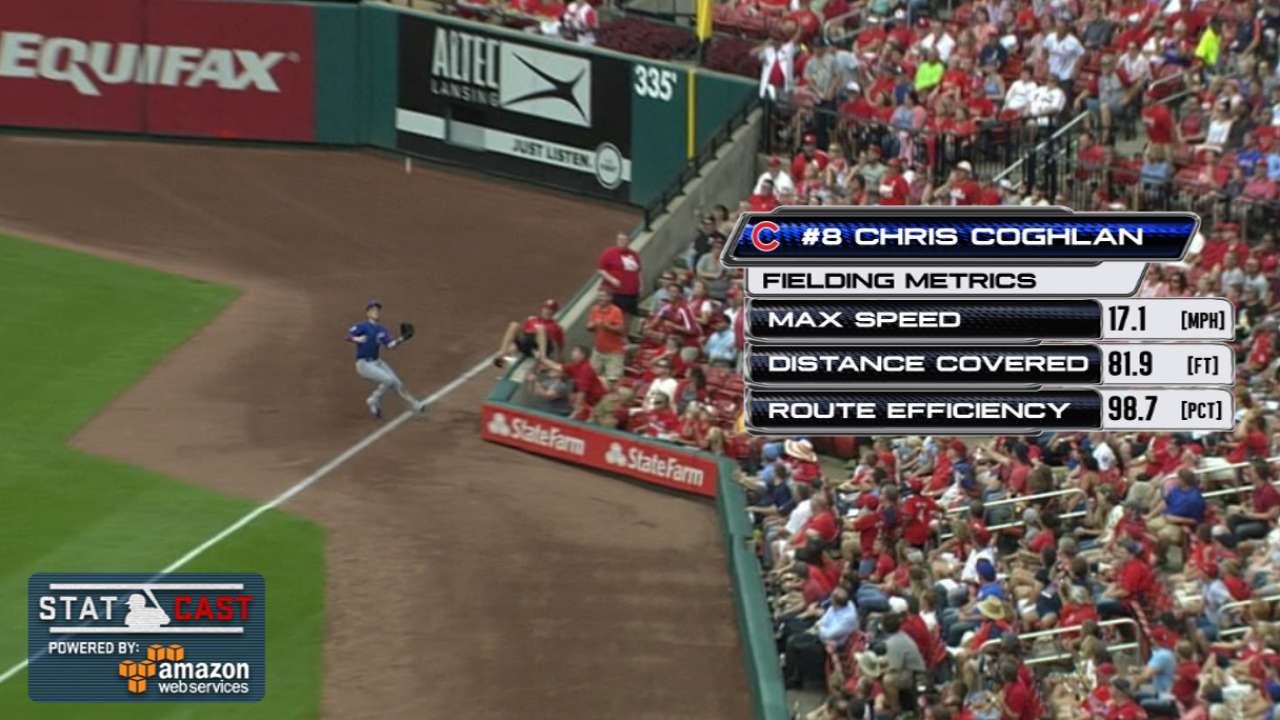 ST. LOUIS -- It's a good thing a Busch Stadium usher was paying attention, or Cubs right fielder Chris Coghlan might have run him over.
With two outs and a runner on first in the fifth in Wednesday's 4-3 loss, Cardinals pinch-hitter Tommy Pham hit a fly ball to right field that was drifting toward foul territory. Coghlan, making just his seventh start of the season in right, chased after the ball and caught it while falling headfirst into the seats along the line.
The stadium usher along the line got out of the way, as did the fans. First-base umpire Ron Kulpa ran down the line and signaled that Coghlan held onto the ball for the out.
Did the usher say anything to Coghlan?
"I don't really remember -- it went so fast," Coghlan said. "I know there was a guard who said I made a really good catch. I've never gone fully over, all the way."
Coghlan said he wasn't surprised he made the play.
"I thought I was going to catch it all the way," Coghlan said. "You just don't want to get hurt and hit your face on one of those seats."
Carrie Muskat is a reporter for MLB.com. She writes a blog, Muskat Ramblings. You can follow her on Twitter @CarrieMuskat and listen to her podcast. This story was not subject to the approval of Major League Baseball or its clubs.