'Smooth' Baez acclimating well to third base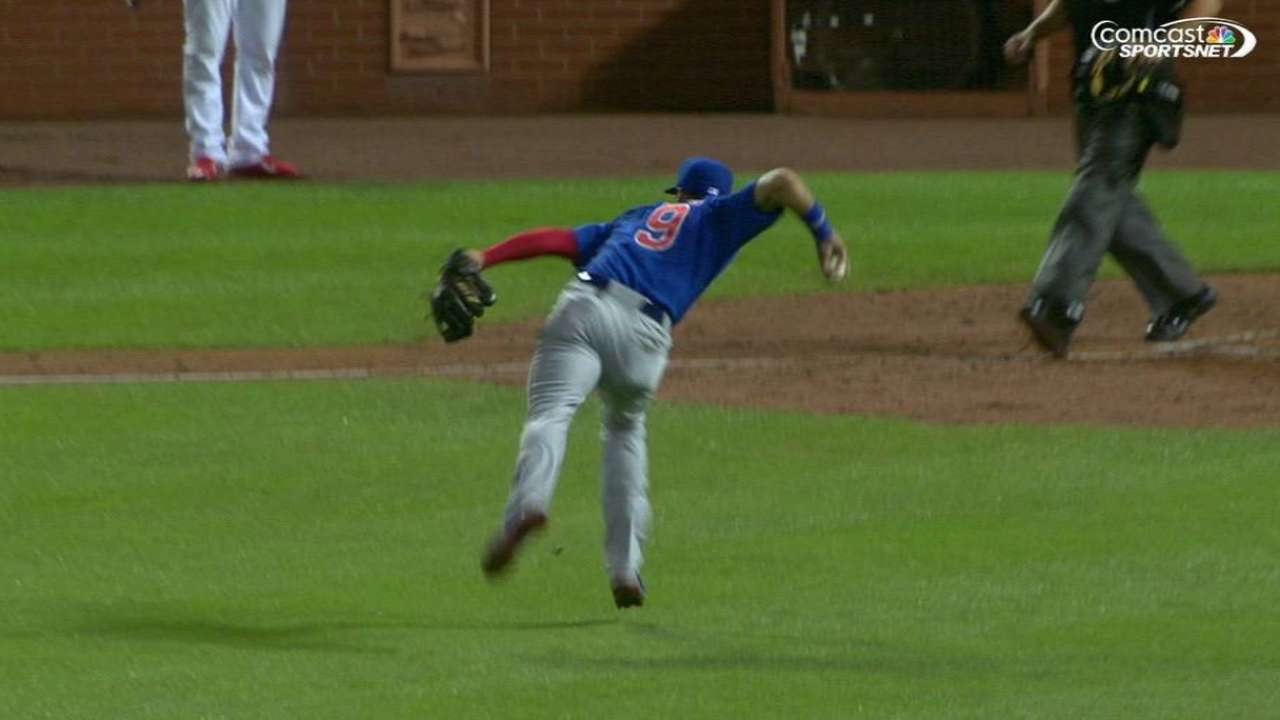 ST. LOUIS -- Javier Baez made his third start at third base on Wednesday against the Cardinals, but the Cubs infielder has looked as if he's played there his entire young life.
"He falls out of bed, he can play defense," manager Joe Maddon said of the 22-year-old Baez, who has primarily played shortstop and second base. "It's incredible to watch how smooth he is. He's just different. I don't know if I've had anybody quite that comfortable on the infield, especially at that age."
Baez made two stellar defensive plays on Tuesday night in Chicago's 8-5 win over the Cardinals, grabbing Greg Garcia's fifth-inning grounder with his bare hand while on the run and throwing him out. Baez also snared Matt Carpenter's liner for the second out in the seventh.
"Both of them were really tough," Baez said of the plays. "I never took my eyes off the ball. I got pretty good reaction of the ball off the bat."
• Kris Bryant did not start Wednesday, a rare day off for the Cubs rookie. In 66 games at Wrigley Field, Bryant was batting .299 with 19 homers and 53 RBIs. In 62 road games entering Wednesday, he was hitting .235 with four homers. What's the difference?
"I don't know," Maddon said. "He's such a good worker and he comes prepped. Maybe he sees the ball better [at home]."
• Fernando Rodney retired the side in the eighth inning Tuesday night, striking out the first two batters he faced. In five innings over five games with Chicago, Rodney has given up one run on two hits and struck out seven.
"That's what I like to see -- the old Fernando," Rodney said, smiling. "That's my game."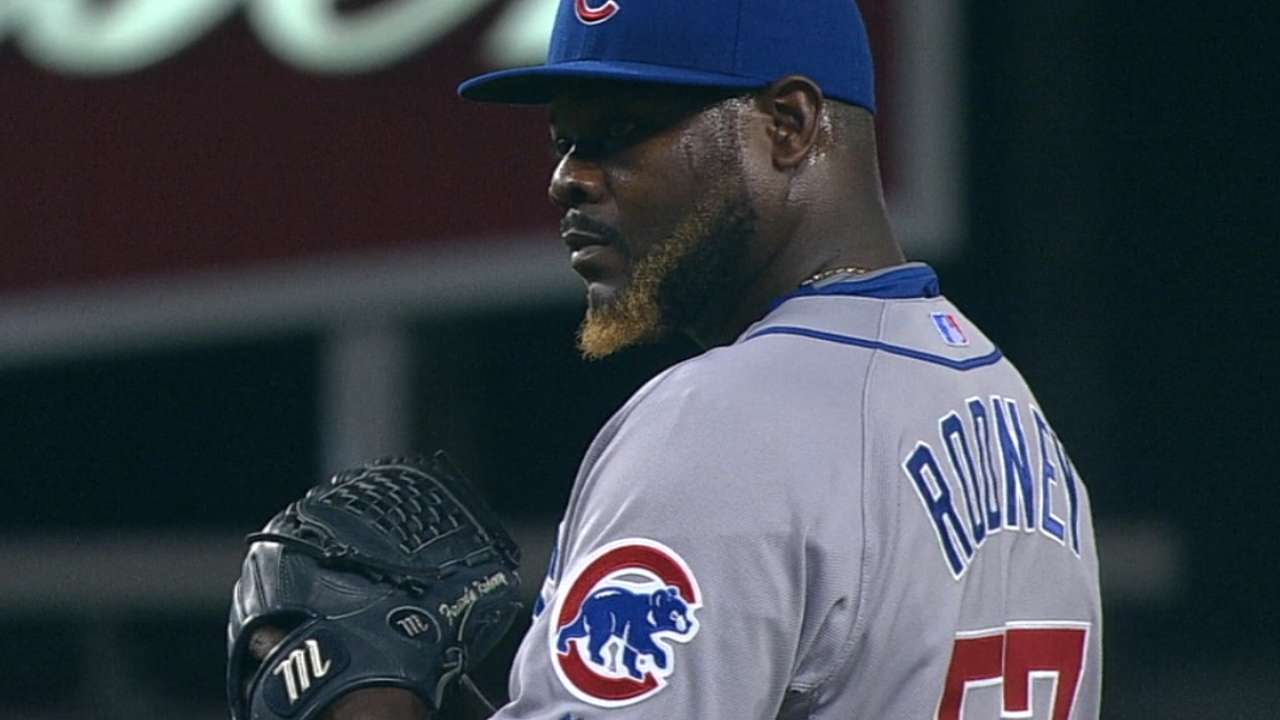 • The Cubs begin their instructional league on Sept. 21 in Mesa, Ariz., and they have added a little twist to their format. This year, they will have a new advanced group of players who will combine with the Angels and their prospects to play games against other teams in the Phoenix area. The primary goal for that group is to catch up on at-bats or innings missed during the regular season.
The other group of Cubs players in instructional league will focus more on detailed work with the coaches. Last year, Minor League field coordinator Tim Cossins organized a five-game "World Series" at the end of camp.
"This way, guys can try things without the stress of trying to get a hit in a game," Minor League hitting coordinator Anthony Iapoce said.
Among the players expected to participate in instructional league are Ian Happ, this year's first-round Draft pick, and No. 13-ranked prospect Eloy Jimenez.
Carrie Muskat is a reporter for MLB.com. She writes a blog, Muskat Ramblings. You can follow her on Twitter @CarrieMuskat and listen to her podcast. This story was not subject to the approval of Major League Baseball or its clubs.