Stats of the Day: The big 3-0 for A-Rod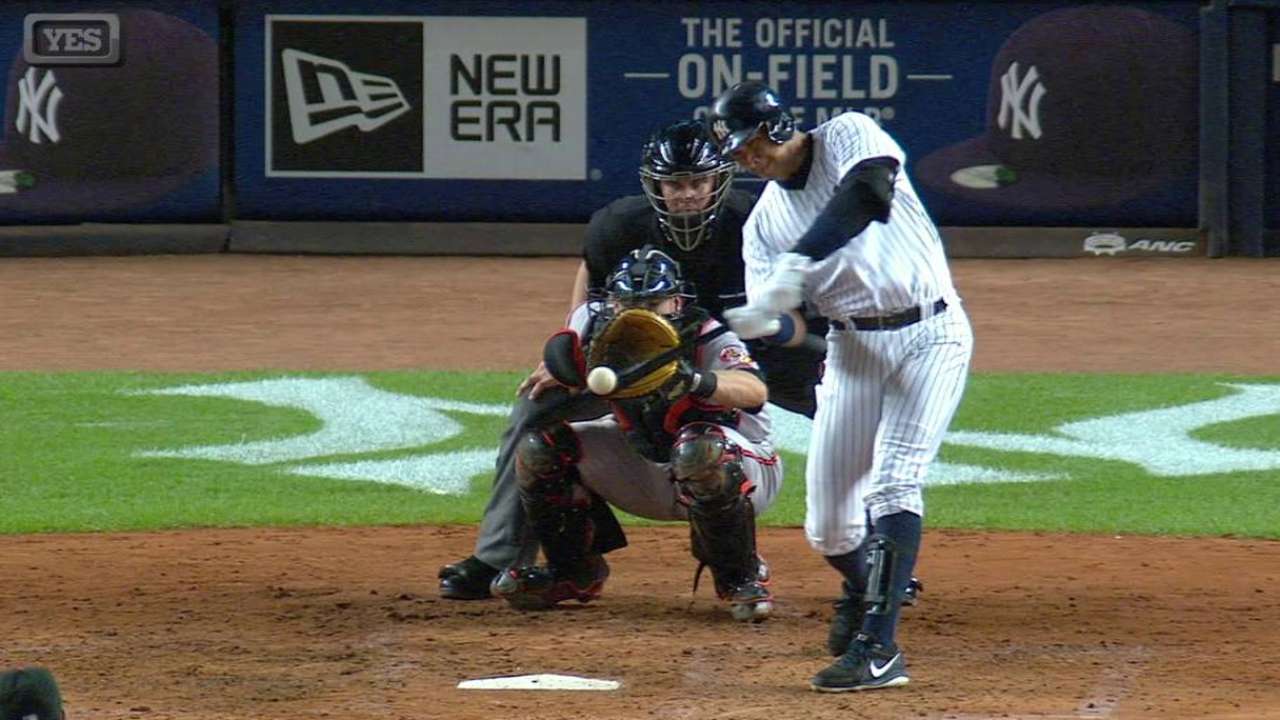 Here are four interesting items from around the big leagues on Tuesday …
• In the Yankees 2-1 loss to the Orioles, Alex Rodriguez singled in the first inning for hit No. 3,055, tying Rickey Henderson for 22nd on the all-time list, and homered in the sixth inning for his 30th of the season. It marked the 15th time in his career Rodriguez has hit at least 30, with those 15 equaling the all-time high mark established by Hank Aaron. Rodriguez's 30 home runs tie him with Cy Williams (30 in 1927) for the seventh most for any player in an age-39 or older season. With his 31 this year, David Ortiz occupies the slot for the sixth most for any player in an age-39 or older season. The 2015 season represents the second such campaign to see multiple players in age-39 or older seasons hit at least 30. In 2004, Barry Bonds hit 45 and Steve Finley hit 36.
• Pirates southpaw Francisco Liriano picked up the win in a 7-3 victory over the Reds, striking out 10 with no runs allowed in six frames. Since joining Pittsburgh for the 2013 season, Liriano has six games in which he has finished with no runs allowed and at least 10 K's. Those six since then are the fifth most in the Majors, behind tallies from Clayton Kershaw (10), Yu Darvish (eight), Chris Sale (eight) and Max Scherzer (seven).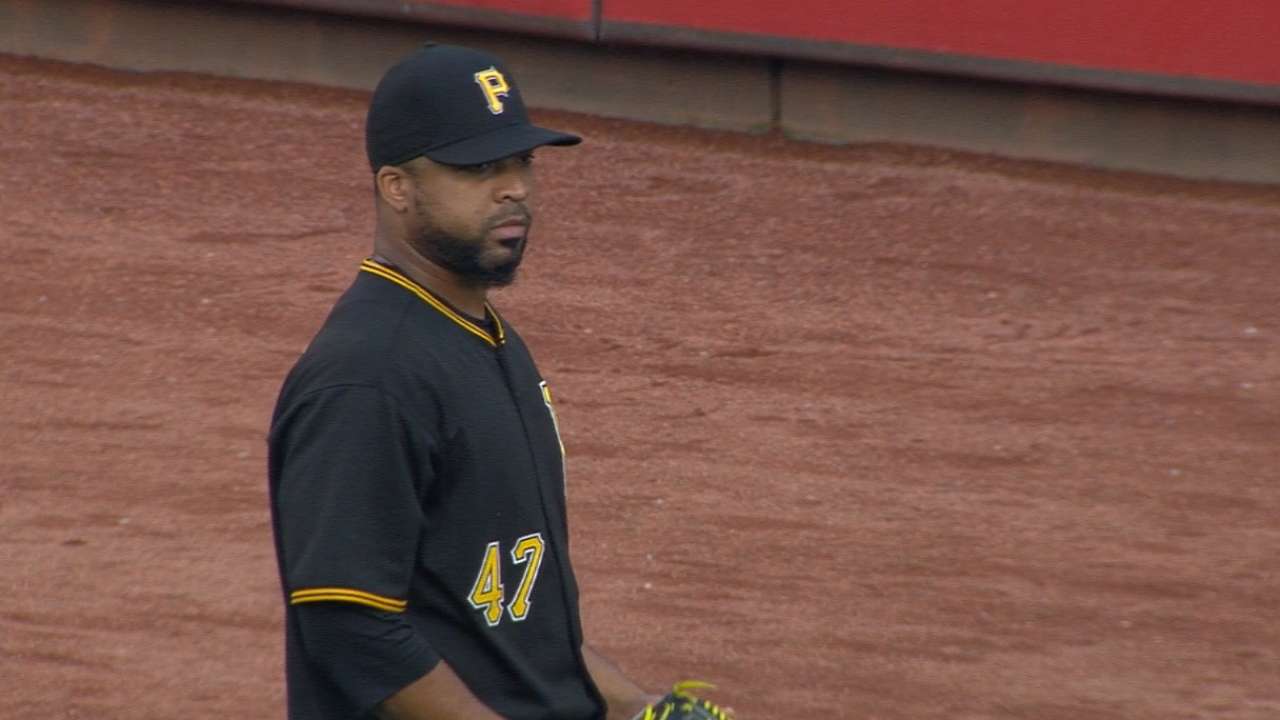 • Dee Gordon swiped two bases in Miami's 6-4 win over Milwaukee, making him the ninth Marlins player to steal at least 50 in a season. Juan Pierre owns the team record, with 65 in 2003. In addition, Gordon collected a pair of hits to raise his average to .330. Two of the previous eight Marlins to have at least 50 steals also finished the year hitting at least .330. In 2000, Luis Castillo hit .334 with 62 steals, and in 2007, Hanley Ramirez batted .332 with 51.
• In the Dodgers' 6-4 win over the Angels, Kershaw struck out eight to raise his career tally to 1,704 whiffs. That figure for all pitchers through age-27 seasons stands as the sixth most. The top five totals belong to Sam McDowell, Amos Rusie, Bert Blyleven, Walter Johnson and -- with the closest figure to Kershaw's tally -- Don Drysdale (1,724 K's).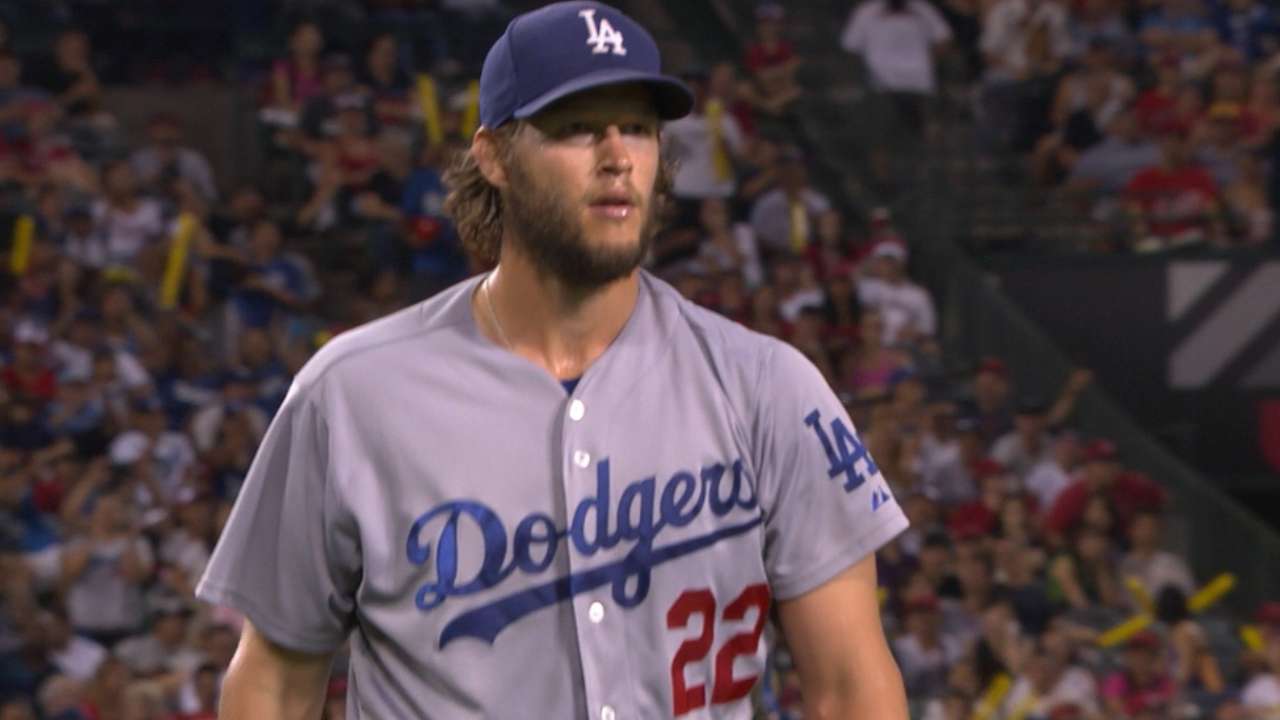 Milestone watch for Wednesday
• Ian Kinsler needs one hit to reach 1,500 for his career. There are 14 second basemen who have collected at least 1,500 through their first 10 seasons.
• CC Sabathia needs six strikeouts to tie Bob Shawkey (1,163) for ninth most in Yankees history.
Roger Schlueter is a contributor to MLB.com. This story was not subject to the approval of Major League Baseball or its clubs.