Gray returns to 'normal' in holding Astros down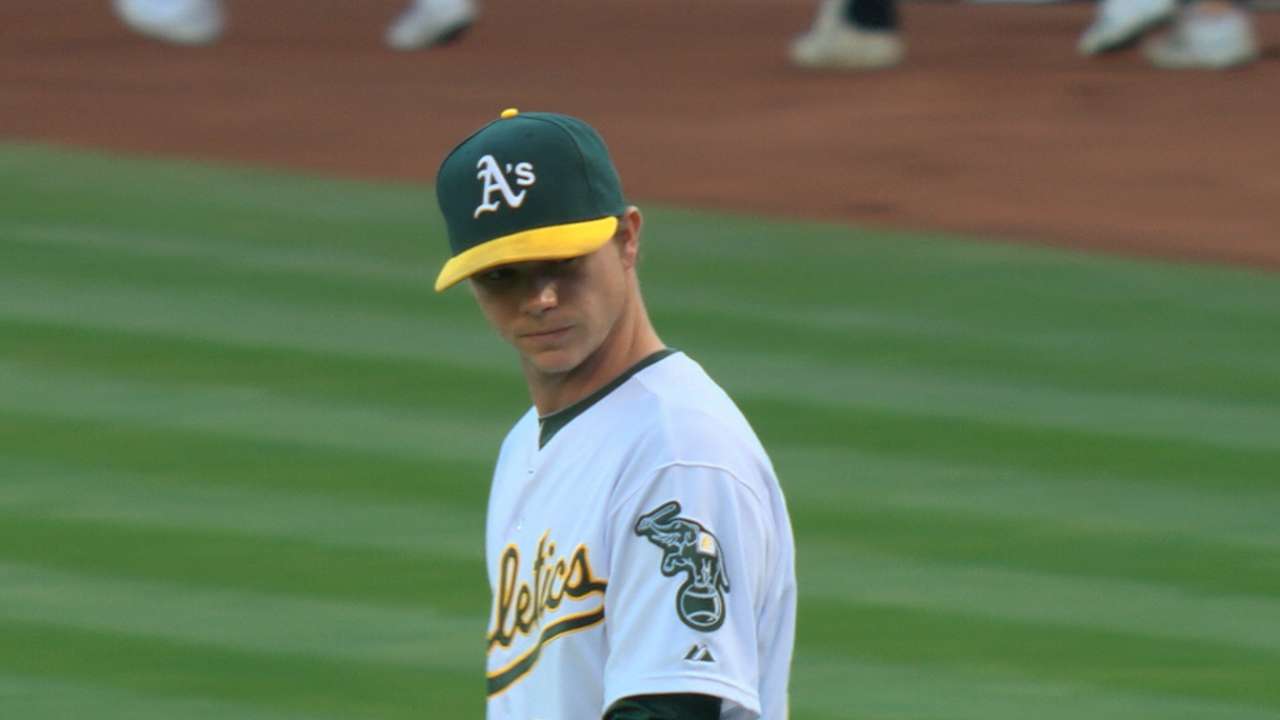 OAKLAND -- Sonny Gray's goofy nature is never seen between the lines. The A's right-hander is unwavering in his all-business approach on the mound, so forgive him for not trading jokes with pal Scott Kazmir in between innings at the Coliseum on Tuesday night.
Gray (13-7) didn't even flash a smile when asked about it after tossing seven scoreless innings in the A's series-clinching 4-0 victory of the first-place Astros, in which he moved back in front of Houston's Dallas Keuchel for the American League ERA lead, with a 2.28 mark to Keuchel's 2.29.
"The only thing going into the game I was really focused on was trying to get back on track," Gray said. "I had a rough outing my last time, so it was important to get back on the mound and put some zeros up and give us a good chance to win. That's all I really wanted to do going into this start."
A's manager Bob Melvin refuses to call it a bounceback start, after Gray allowed six runs to the Angels in five innings.
"I would just call it more of a normal game for him," Melvin said.
Normalcy in Gray's world is escaping a one-out, bases-loaded jam with ease, as he did in the second after issuing back-to-back walks to Evan Gattis and Luis Valbuena, putting Carlos Gomez -- who led off the inning with a double -- on third.
Gray made quick work of Hank Conger, dispatching the catcher on three pitches -- the last a curveball, which he used more frequently on this night. He didn't mess around with Jake Marisnick, firing consecutive 94-mph fastballs and getting him to pop out the latter one.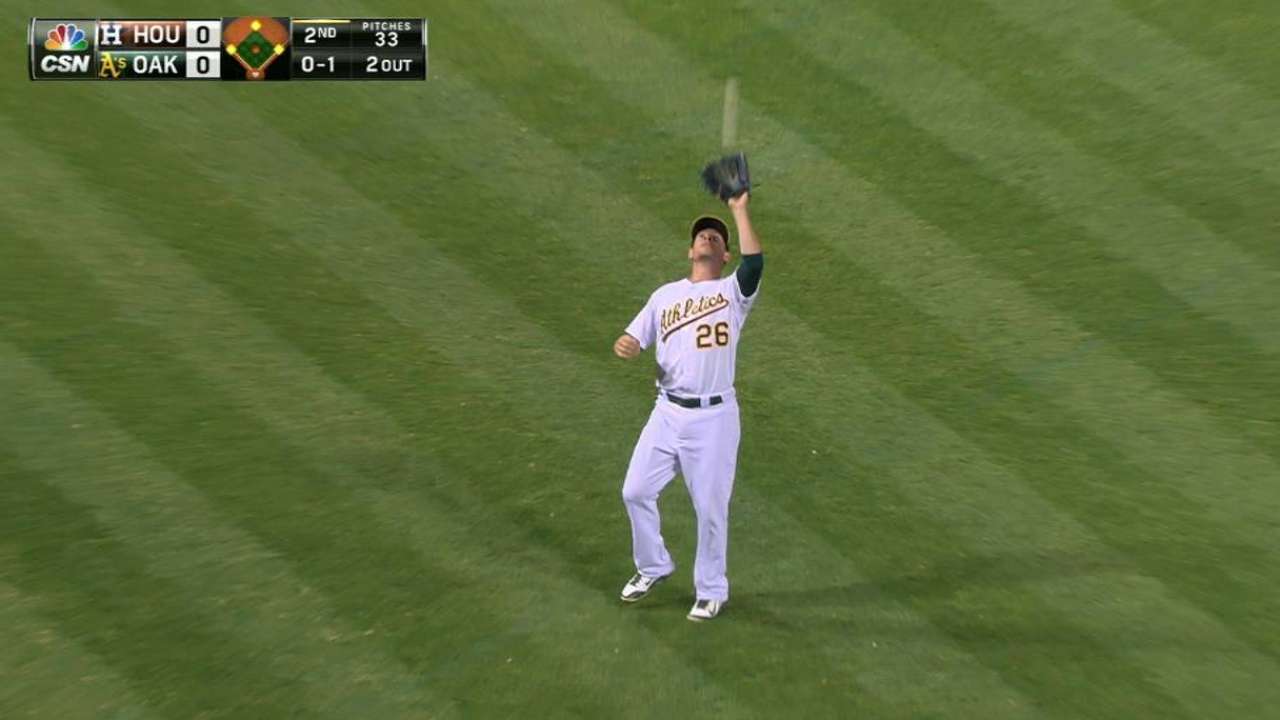 "That was probably the key to the game, that inning," Melvin said. "He had a couple walks, looked like his command was a little off, which happens to him every now and then in the middle innings, and that's probably the time when they had the best chance to get to them, and all he does is get a strikeout and ends the inning right after that.
"We've seen him do it many times, but that was probably their one chance to do some damage off him."
Gray, who yielded five hits, stranded seven in all. He fanned four along the way.
"I slowed myself back down and relaxed and took some deep breaths, used my curveball a bit more, and I didn't throw as many fastballs in fastball counts tonight," Gray said. "I was keeping them a little more off-balance than usual."
Jane Lee is a reporter for MLB.com. This story was not subject to the approval of Major League Baseball or its clubs.