Rodon rolls on, escapes bases-loaded jam
White Sox rookie stymies Tribe to continue strong 2nd half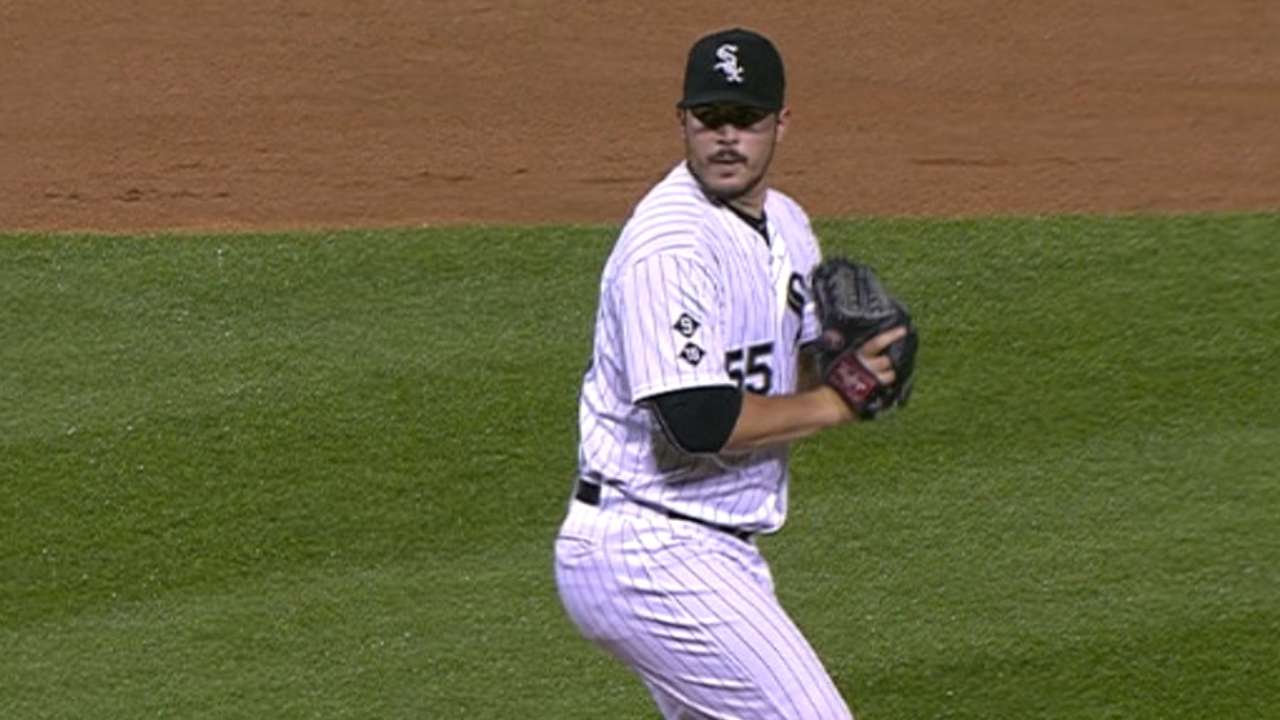 CHICAGO -- The Carlos Rodon of May and June might have seen the bases-loaded jam early and shied away from attacking the strike zone. He might have overcompensated with his command or been too tentative to let a ball go in play.
But the Carlos Rodon of August and September didn't hesitate when he was in a jam early in the 7-4 White Sox victory over the Indians on Tuesday night. Instead, he placed the ball low in the zone and let the defense do the work.
It's that type of performance that reminds his manager how good the rookie can be and illustrates why the White Sox thought so highly when they drafted him in the first round last year. Tuesday, Rodon tossed his sixth straight quality start, allowing one run and five hits across seven innings while striking out eight.
"I think he's strong enough in his mind to get over the tentativeness that he had early, or even not having the confidence in throwing as many strikes," said manager Robin Ventura. "He's just gotten over that, and I think command-wise he's been great. Everybody walks a few here and there, but he's been able to come back. He's good. It's that simple."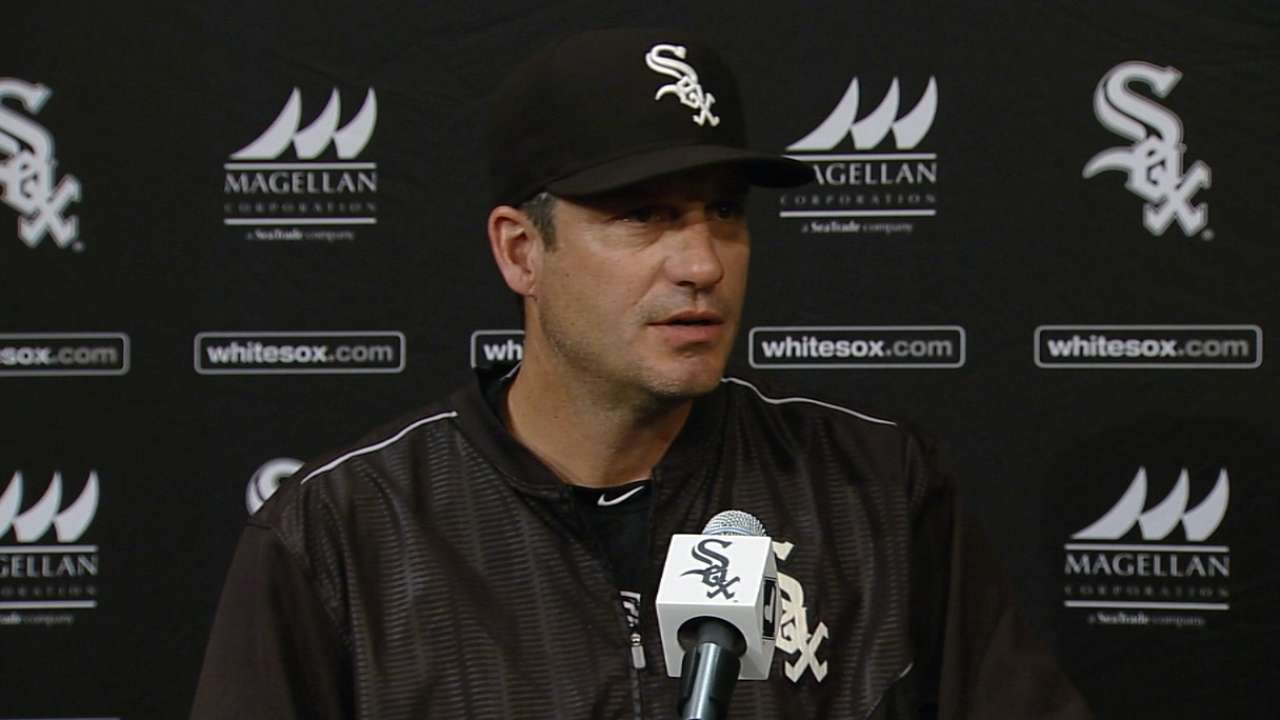 In the second inning, Rodon didn't panic when a fielding error by Mike Olt with two outs loaded the bases and kept him in longer. Rodon worked a full count on Jason Kipnis before inducing a sharply hit grounder to Carlos Sanchez at second base.
"Just being consistent and throwing strikes and trying to get ahead today," Rodon said. "Defensively they made some good plays for me. It was big and kept me in the game."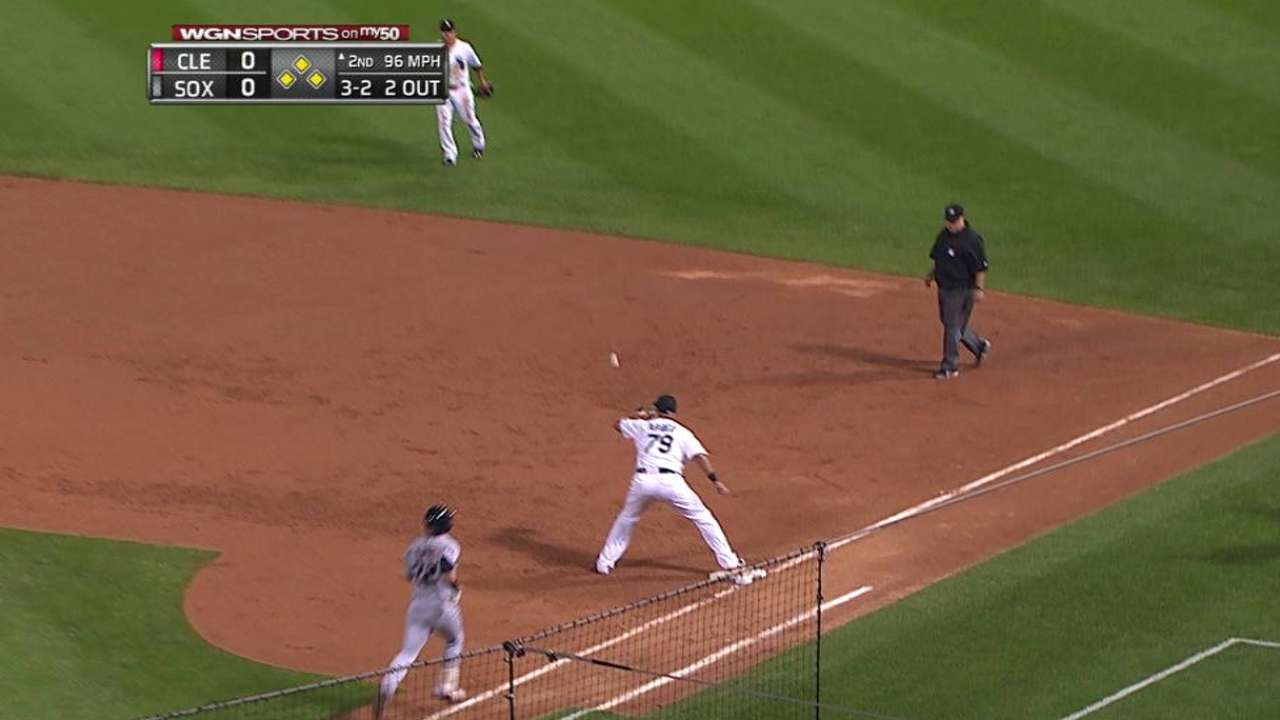 Added Rob Brantly, who was catching Rodon for the first time in the Majors this season: "Even when he was in a hitter's count or a 3-2 he'd say, 'I want the slider,' and put it right where he wanted it. It was great. I saw all three today. I learned all three. There's a hard one, it's like a cutter. There's one where he wants to throw it for a strike and there's his putaway one, that one's pretty dirty."
Rodon's only blip, a double and single in the fifth, didn't faze the 22-year-old, who cruised into the sixth and seventh innings without issue. And having struggled to limit walks, Rodon issued one free base in his outing.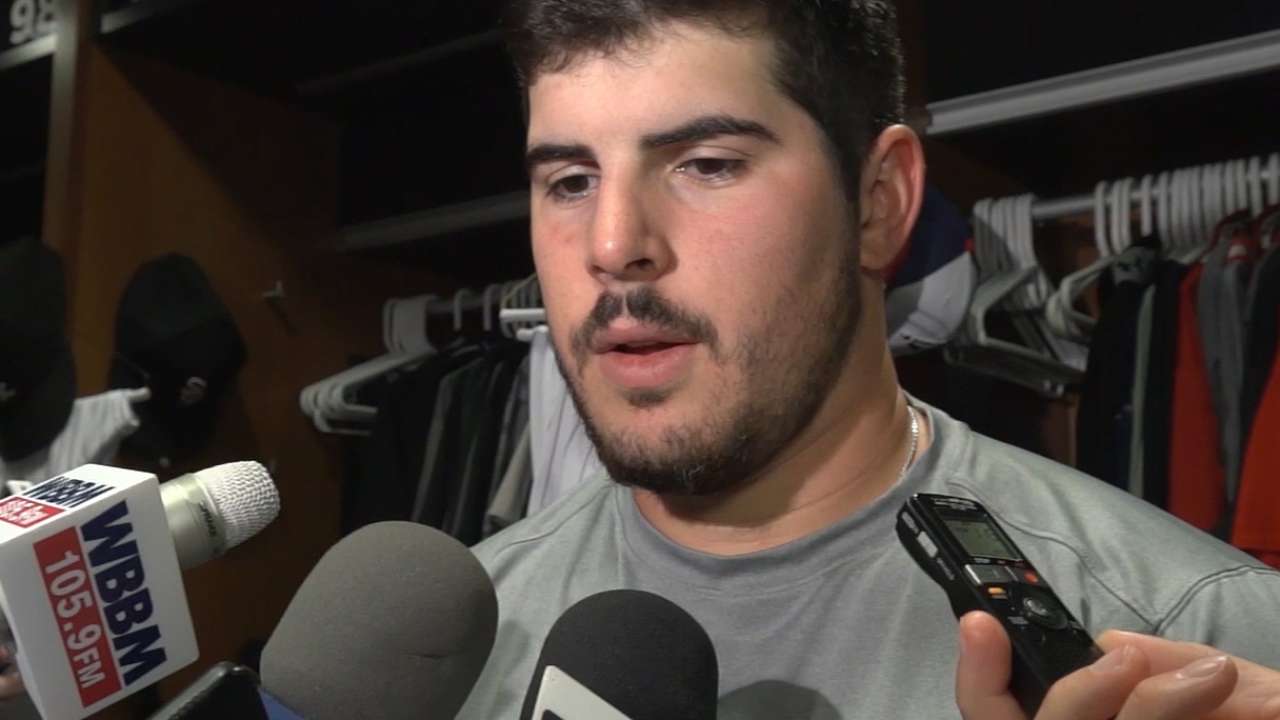 The growth comes as Rodon works through his biggest workload since his sophomore year at North Carolina State University. The left-hander has thrown 125 2/3 innings this season, still with nearly a month left in the season.
He's not succumbing to that endurance test in his first year. If anything, the Carlos Rodon of August and September is embracing that feeling.
"I feel strong for the first time playing 162 games and playing for this long," Rodon said. "It's actually real fun. I'm enjoying it. It is a grind, but I enjoy every minute of it, coming into this clubhouse and hanging out with these guys and playing baseball."
Greg Garno is an associate reporter for MLB.com. This story was not subject to the approval of Major League Baseball or its clubs.