Since losing starting role, Castro thriving
Cubs infielder earns Maddon's praise, feels locked in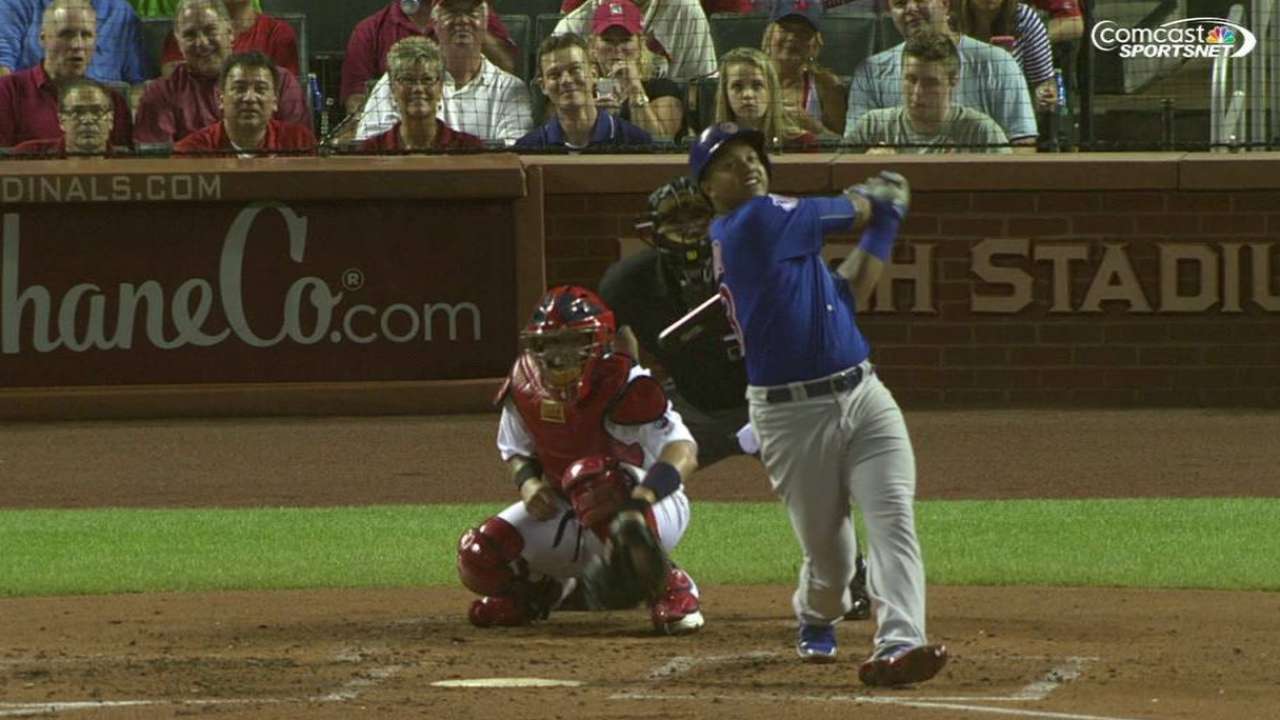 ST. LOUIS -- Starlin Castro's goal at the start of every season is to play 162 games, but he lost that opportunity when Cubs manager Joe Maddon decided to bench the shortstop Aug. 7. Castro didn't pout or complain, and he has responded by playing his best baseball, and that could be key in the Cubs' push for the postseason.
On Tuesday, Castro hit a three-run homer in the second inning and added a RBI double in the seventh in the Cubs' 8-5 victory over the Cardinals. Since Aug. 7, he's batting .354 with two homers and six RBIs. He was batting .236 on Aug. 6.
"Starlin has been so professional," Maddon said. "I think he's rested by getting some days off. We're trying to put him in the right spots. He looks fresh out there. The ball's coming off the bat hotter."
Does Castro feel better?
"I feel pretty good," he said. "It doesn't matter if I don't play, I'll just continue to work. I'll keep ready when my time comes."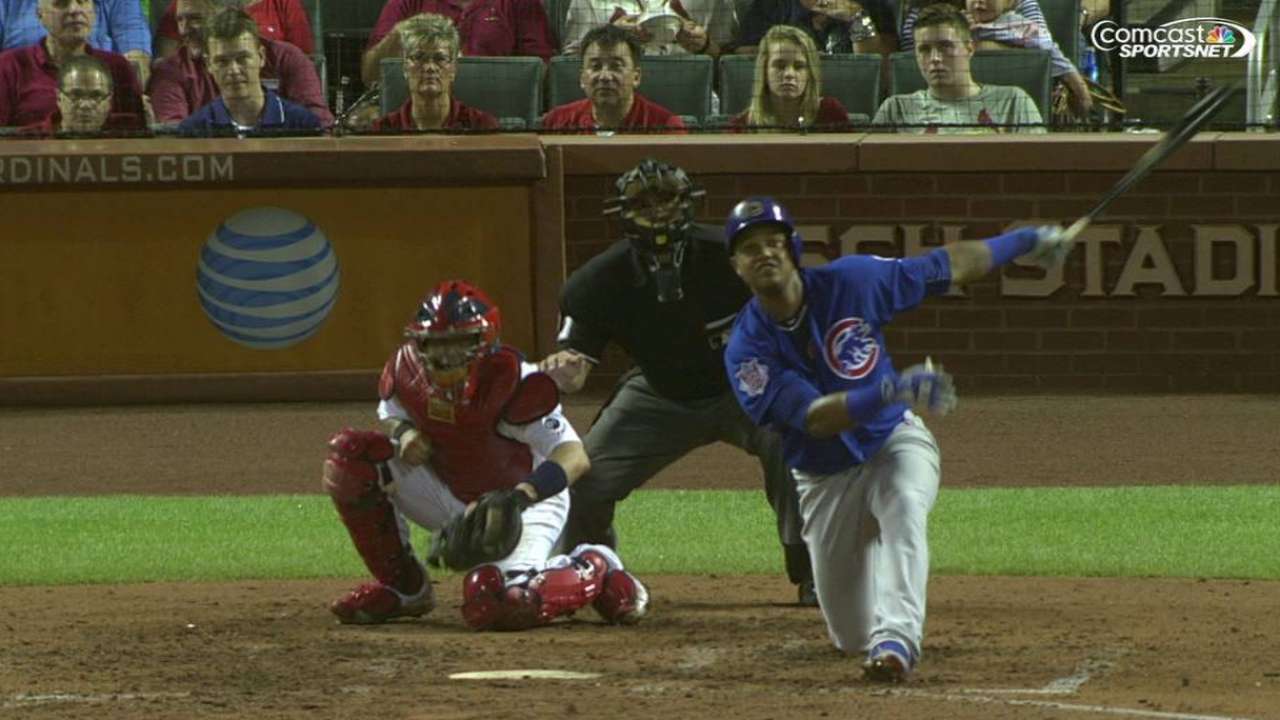 This was his first career game in which he had four RBIs, scored three runs and hit a homer, and the four RBIs matched his single-game high this year.
Addison Russell has taken over at shortstop, and Castro has accepted his part-time role, moving to second base.
"That's the game," Castro said. "I've been here for a long time. I'm not enjoying [not playing], but the team is playing pretty good and whatever is good for the team, I'll be here. I'll just keep focused and concentrate."
Said teammate Anthony Rizzo: "He's handled it well the whole time. He's a competitor. He wants to win. He knows what's at stake here and he's getting his playing time and it's good. I think the few days he had off in a row really helped him reset. He's swinging the bat well."
Castro moved closer to the plate, and said he feels locked in now.
"I think I found myself," he said.
That's all good news for the Cubs.
Carrie Muskat is a reporter for MLB.com. She writes a blog, Muskat Ramblings. You can follow her on Twitter @CarrieMuskat and listen to her podcast. This story was not subject to the approval of Major League Baseball or its clubs.