Gausman bests high school pal Bird in Bronx
O's right-hander strikes out Yankees rookie twice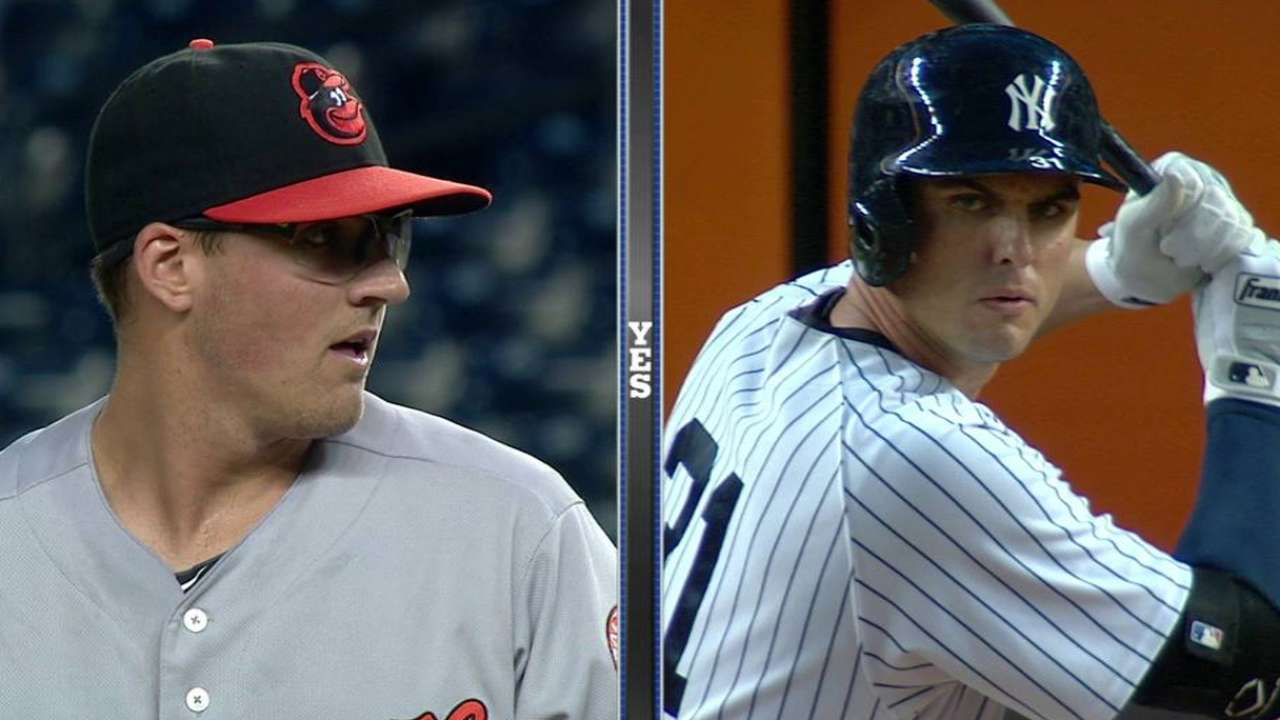 NEW YORK -- The trash talk had begun the night before at dinner. Yankees first baseman Greg Bird and Orioles right-hander Kevin Gausman, teammates at Grandview High School in Aurora, Colo., were set to face each other for the first time in the Majors on Tuesday night at Yankee Stadium.
"I'm going to strike you out every one of your at-bats," Gausman recalled after the Orioles' 2-1 victory. "But he also said he was going to hit a home run off me, so it goes both ways."
Gausman got the better this exchange, striking Bird out in both of his at-bats against him. In the first, Gausman blew a 96-mph fastball past a swinging Bird with runners on first and second to end the inning. Then Bird swung through a splitter for a strikeout to start the fourth inning.
"He threw a really good game tonight," Bird said. "It's cool seeing someone you grew up with, kinda out there competing against him. It was fun."
Gausman added: "Unfortunately I didn't get the chance to really let it soak in as guys were on base, but just really cool any time you have a friend who you met when you guys were just playing for fun, high school and stuff.
"To make it to the big leagues, to see him have success and just talking to other guys, how much they like him and stuff, it's pretty cool."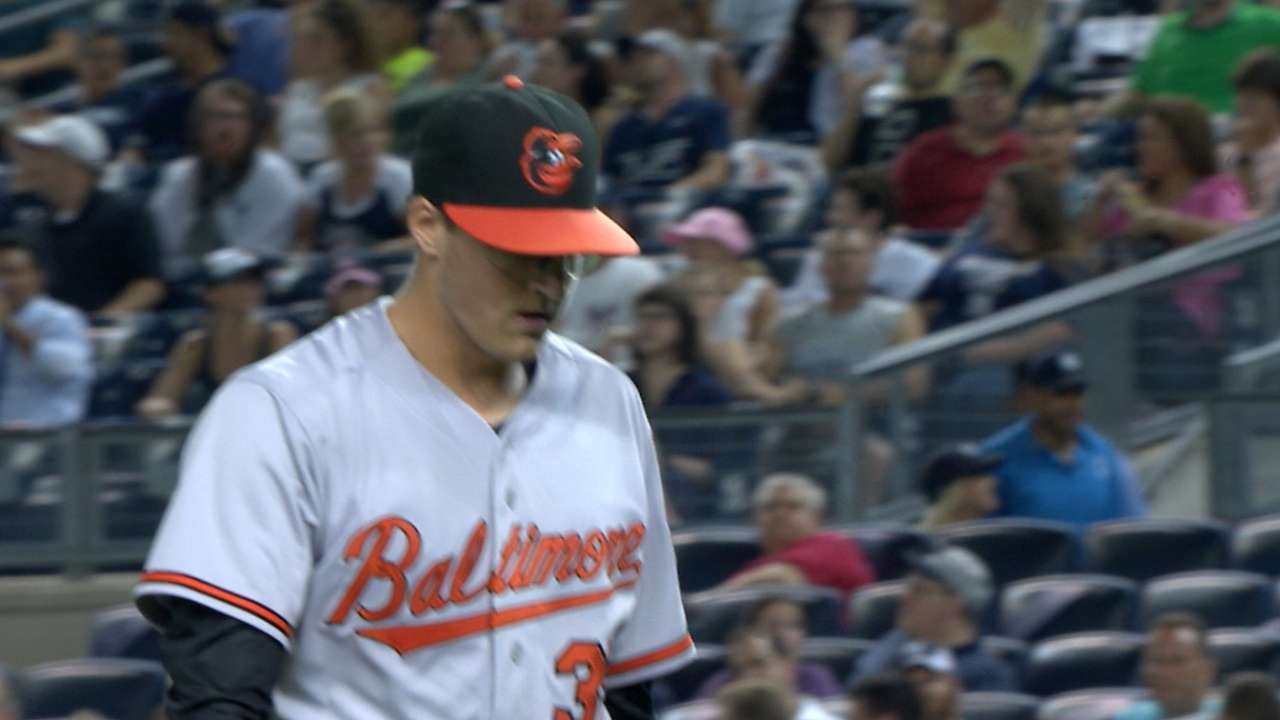 It would have been hard for these two players to imagine this moment back in high school.
Bird, 22, was still a catcher in those days, and he caught Gausman, 24, before Gausman committed to LSU after going 9-2 with a 3.12 ERA during his senior year of high school in 2010 -- "he was better today," Bird said. Then Bird went on to have his own stellar season, hitting .591 with 12 homers and 37 RBIs in just 18 games in 2011 before the Yankees selected him in the fifth round of the 2011 Draft.
The two stayed close and exchange text messages every now and then. And now if they both stay in the American League East, they'll have plenty more chances to face each other again.
Jamal Collier is a reporter for MLB.com. Follow him on Twitter at @jamalcollier. This story was not subject to the approval of Major League Baseball or its clubs.