Mets' improbable rally another step toward goal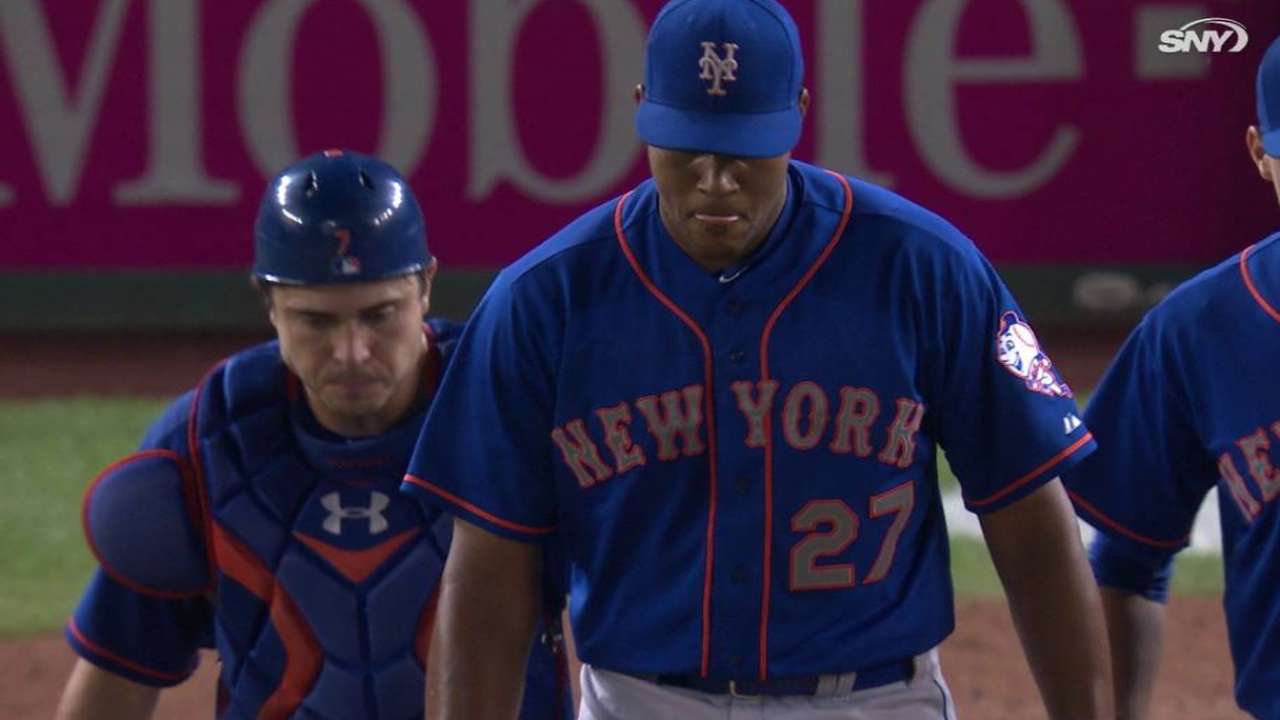 WASHINGTON -- As the Mets' season-long accomplishments seemed to come unspooling around them in the early innings Tuesday, closer Jeurys Familia sat in the bullpen and watched, and waited, biding his time. Hours later, Familia was asked if, in the deepest part of his heart, he believed the Mets would call on him to close out a victory.
"The way we've been playing this year?" Familia replied after the 8-7 win, not even the faintest of grins crossing his face. "Yes."
In hindsight, it all seemed so obvious: That the Mets would come back from a six-run deficit, the first time they've accomplished that in the seventh inning or later in 14 years. That the Mets would extend their NL East lead over the Nationals to six games with 24 to play, in what looked and smelled an awful lot like a knockout punch. That Yoenis Cespedes, whose misplay of a Michael Taylor single plunged the Mets into such a deep hole in the first place, would help dig them out of it with a bases-loaded double. That Familia, one of the rocks keeping everything together this season, would end things in the ninth.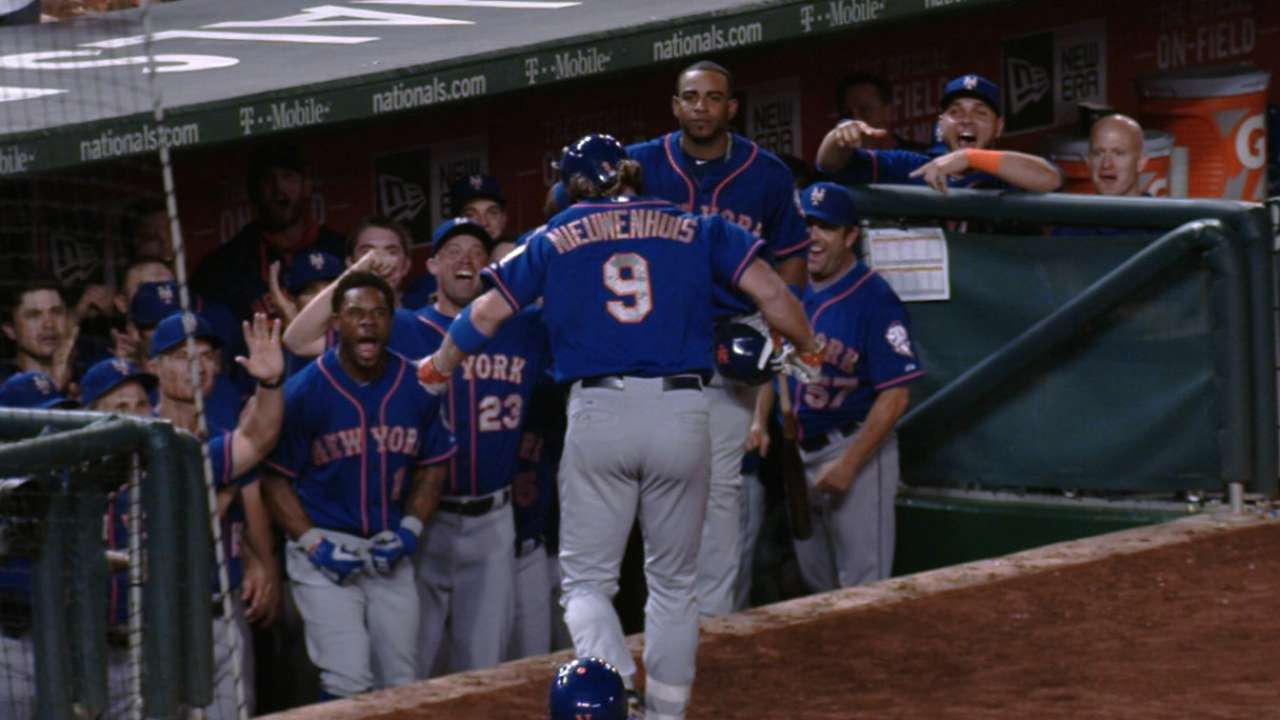 It was so unbelievable and yet, through Familia's prism, so plausible as well. As the Mets rallied in the seventh, doing what they do, manager Terry Collins sat in the dugout and marveled to himself.
"The thought in my mind was, 'You've got to be kidding me,'" Collins said. "That was the first thing I'm thinking of. I'm looking up and saying, 'We're going to tie this thing. You've got to be kidding me.'"
Rather than the Mets, it was Nationals reliever Drew Storen who unspooled, serving up Cespedes' three-run double and a game-tying, bases-loaded walk to Lucas Duda. As Nationals fans began speed-dialing local talk radio stations, deriding manager Matt Williams for this, that and the other, the Mets were in their own dugout, back-slapping and high-fiving.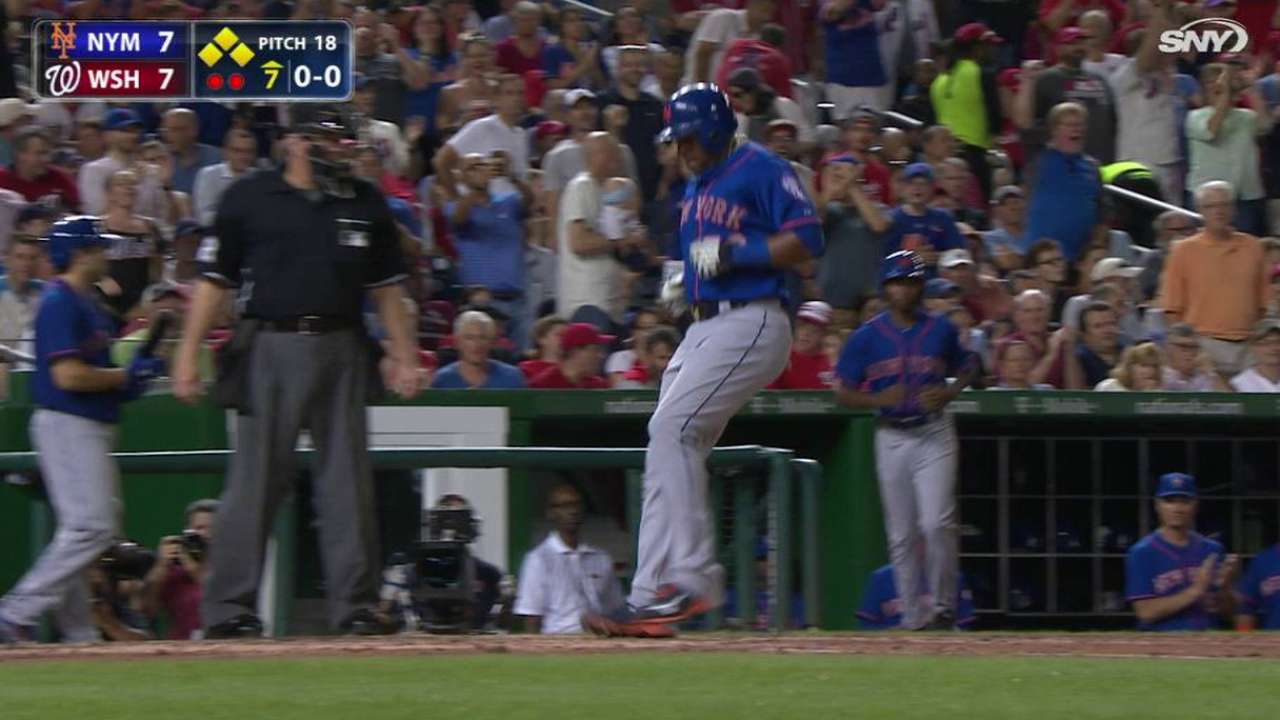 From there, it was only a matter of time and a matter of who: the eighth inning and Kirk Nieuwenhuis, as it turned out, delivering the Mets' first and only lead with a solo homer. An NL East margin that could have shrunk to four games bloated to six.
"This is a little bit of uncharted water for us," said Nieuwenhuis, a part-time Met since 2012. "For some of us young guys, what we're really trying to do is just have fun with it and enjoy it, because I think we play our best when we do that."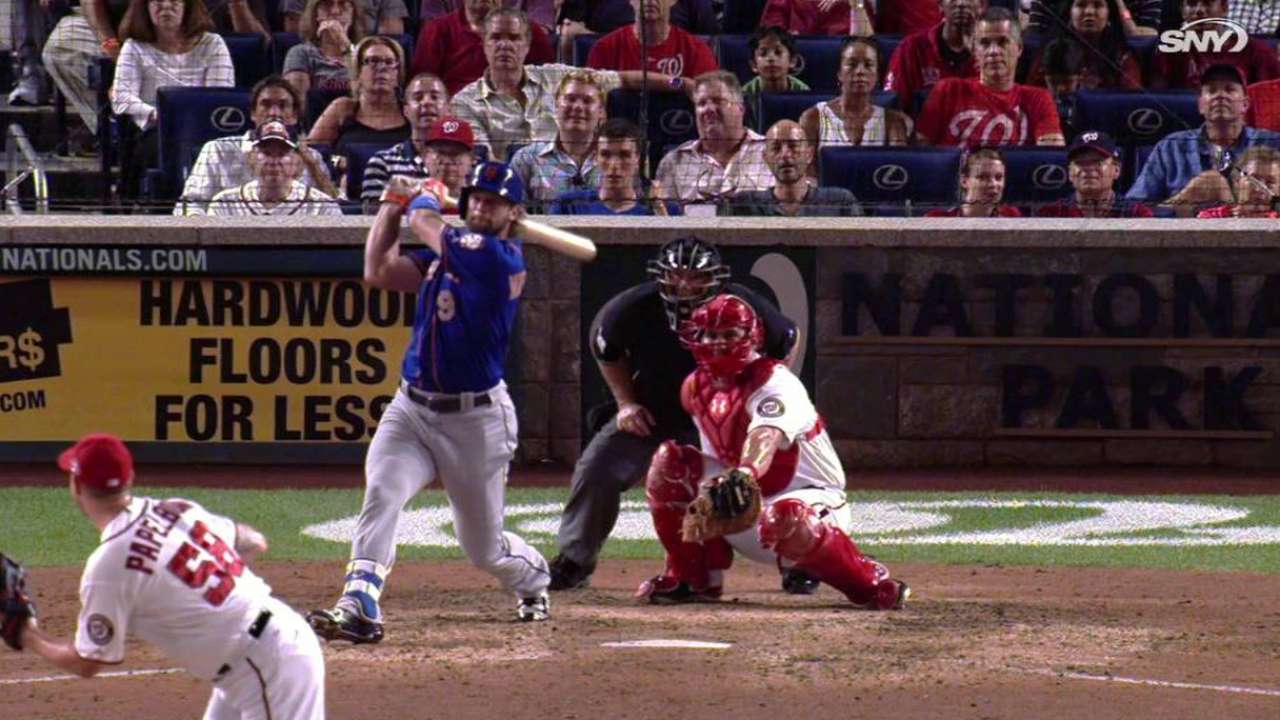 On the heels of Monday's more modest comeback victory, Tuesday's win only furthered what the Mets are feeling. They now hold a six-game lead over the Nationals with just four head-to-head matchups remaining, meaning for the first time this summer, the Nationals are no longer in control of their own destiny.
"I thought yesterday was pretty good," third baseman David Wright said. "Today was amazing."
He and just about everyone else went on to caution that the NL East race isn't over yet. The Mets, rather infamously, once blew a bigger lead with fewer games to play. The Nationals still possess as much sheer talent as any other NL team.
"I want everybody to understand we're really excited," Collins said. "We're really, really fired up. But when we leave here, we've still got work to do. We can't just use all the emotions and leave all the adrenaline here. We've got to take it with us."
Anthony DiComo is a reporter for MLB.com. Follow him on Twitter @AnthonyDiComo and Facebook, and listen to his podcast. This story was not subject to the approval of Major League Baseball or its clubs.