From the mound and plate, Liriano lifts Bucs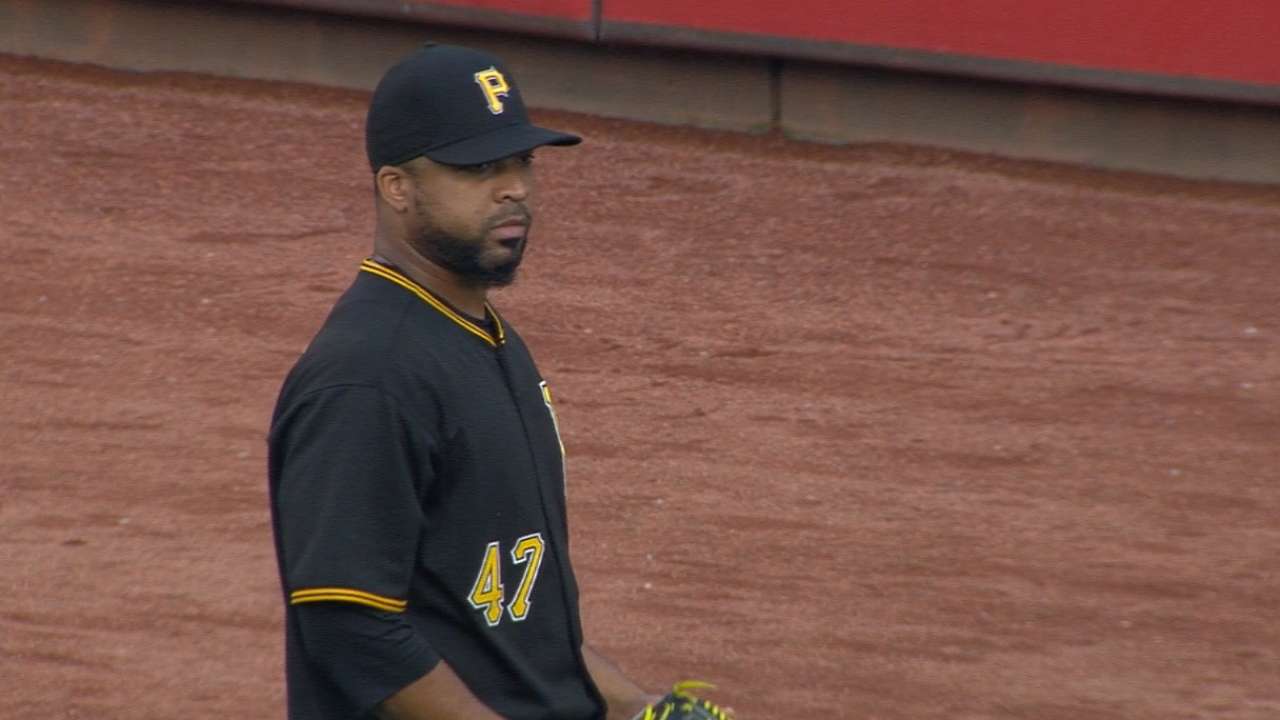 CINCINNATI -- Left-hander Francisco Liriano did it all for the Pirates in a 7-3 win over the Reds at Great American Ball Park on Tuesday night.
From the mound, Liriano pitched six scoreless innings and struck out 10. From the plate, he enjoyed the first multihit game of his career. He scored from second on a double, arms flailing as he ran about as fast as the Pirates have ever seen him run.
"If you want to call that fast," center fielder Andrew McCutchen interjected.
Kidding aside, the Pirates couldn't have asked for much more from Liriano as they won their 82nd game of the season -- and their 12th in his last 13 trips to the mound.
As well as Liriano pitched, the highlight of his night came in the third inning. With a 3-1 count against Reds rookie right-hander Raisel Iglesias, Liriano swung at a sinker away and so high up it was basically at his shoulders.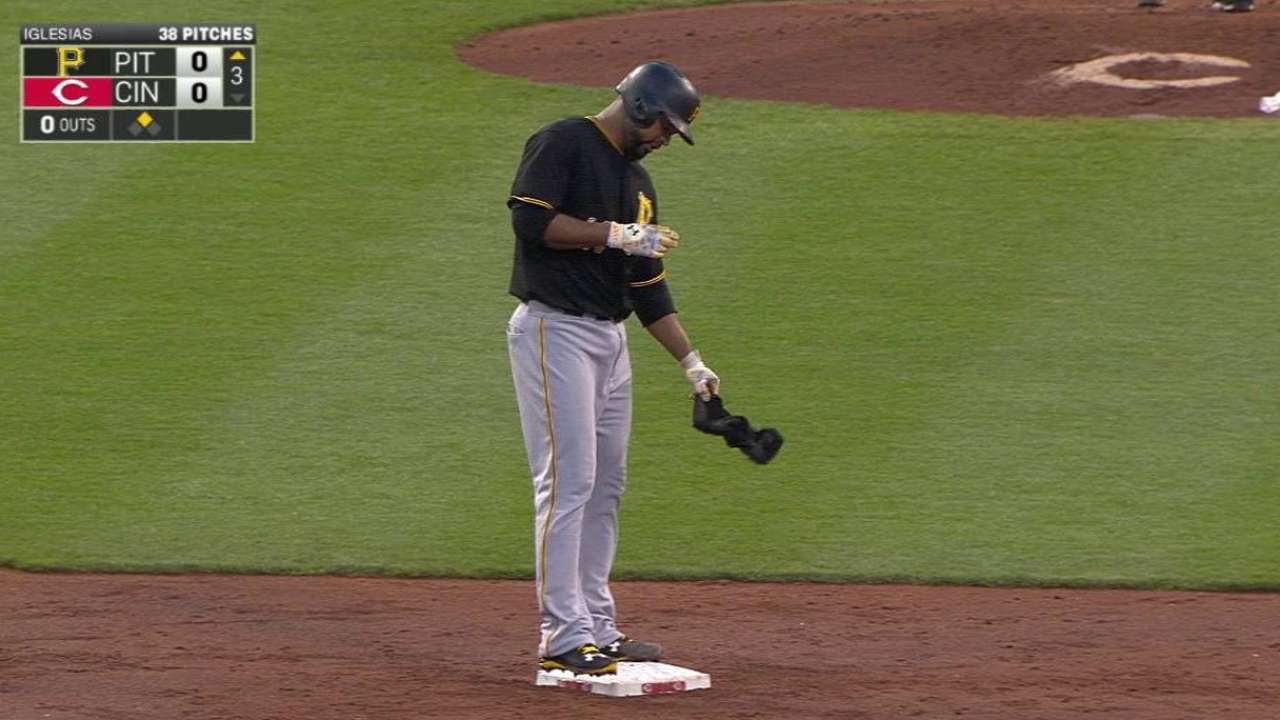 "It was up and away, but I don't know, I like that pitch," said Liriano, who had borrowed Pedro Alvarez's bat. "Just trying to put the ball in play and help my team win some ballgames."
He did just that, launching a ground-rule double into the gap in right-center to lead off the third inning. The next batter, Gregory Polanco, knocked a ground-ball single into shallow right field, and Liriano looked for the signal from third-base coach Rick Sofield.
"I was like, 'Stop!'" McCutchen said. "Sofield clearly was seeing something that I didn't."
Indeed, Liriano scored easily, the first blow in what turned into a five-run inning for the Pirates.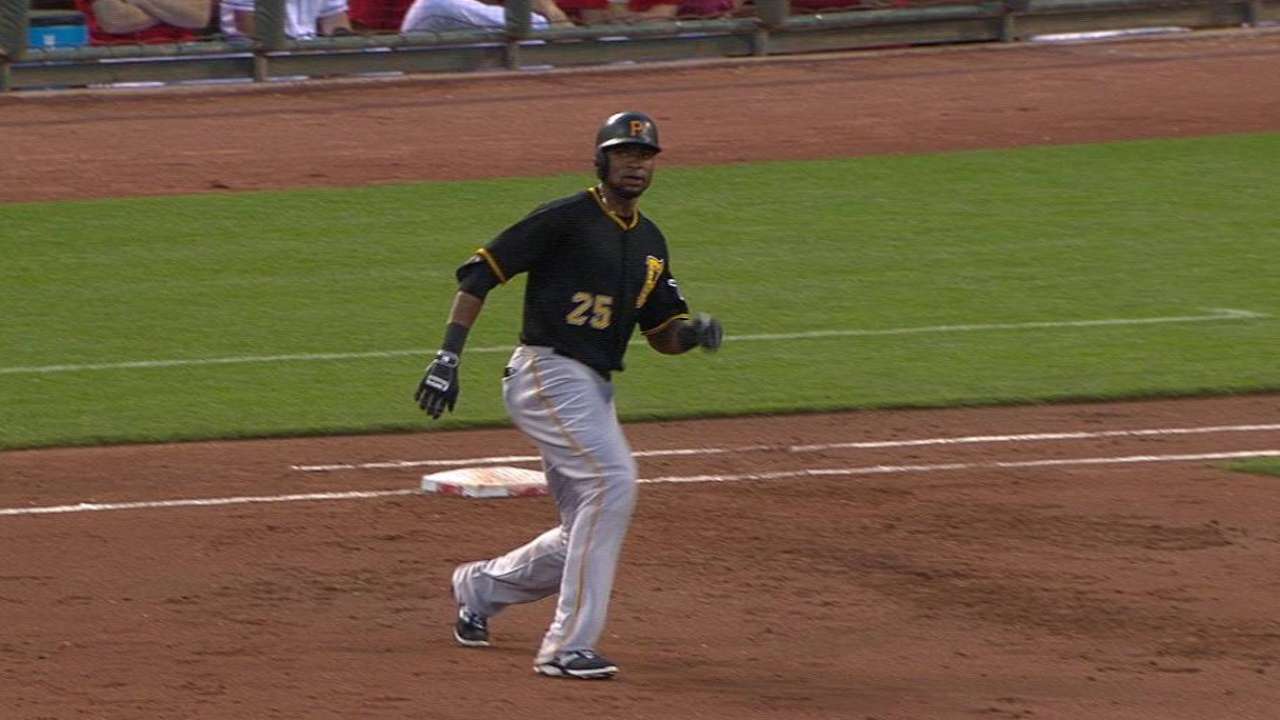 What helped them break through against Iglesias?
"Liriano. I think he might have rattled [Iglesias] a little bit, honestly," said McCutchen, who ripped a three-run homer to right later in the inning. "Hey, it's contagious. It was a change of events for us."
Liriano singled back to the mound in the sixth inning, but the slugger mostly gave way to the pitcher the rest of the night, as he put together his first scoreless start since July 2 and allowed just three hits en route to his first career win over Cincinnati.
Before Tuesday night the Reds were the only team he had faced but never beaten. He has now recorded at least one win against 29 teams; he's never pitched against the Marlins.
"Just having better location with the fastball, I think that's the whole key," Liriano said. "That changed the whole game."
So, too, did Liriano's work at the plate and on the bases.
"He knows his body. He knows what he can do," manager Clint Hurdle said. "He likes to play the game. He loves to compete."
Adam Berry is a reporter for MLB.com. Follow him on Twitter at @adamdberry. This story was not subject to the approval of Major League Baseball or its clubs.