Tucker helps power Greeneville to Appy League title
Astros' No. 4 prospect homers in second consecutive Appalachian League Championship game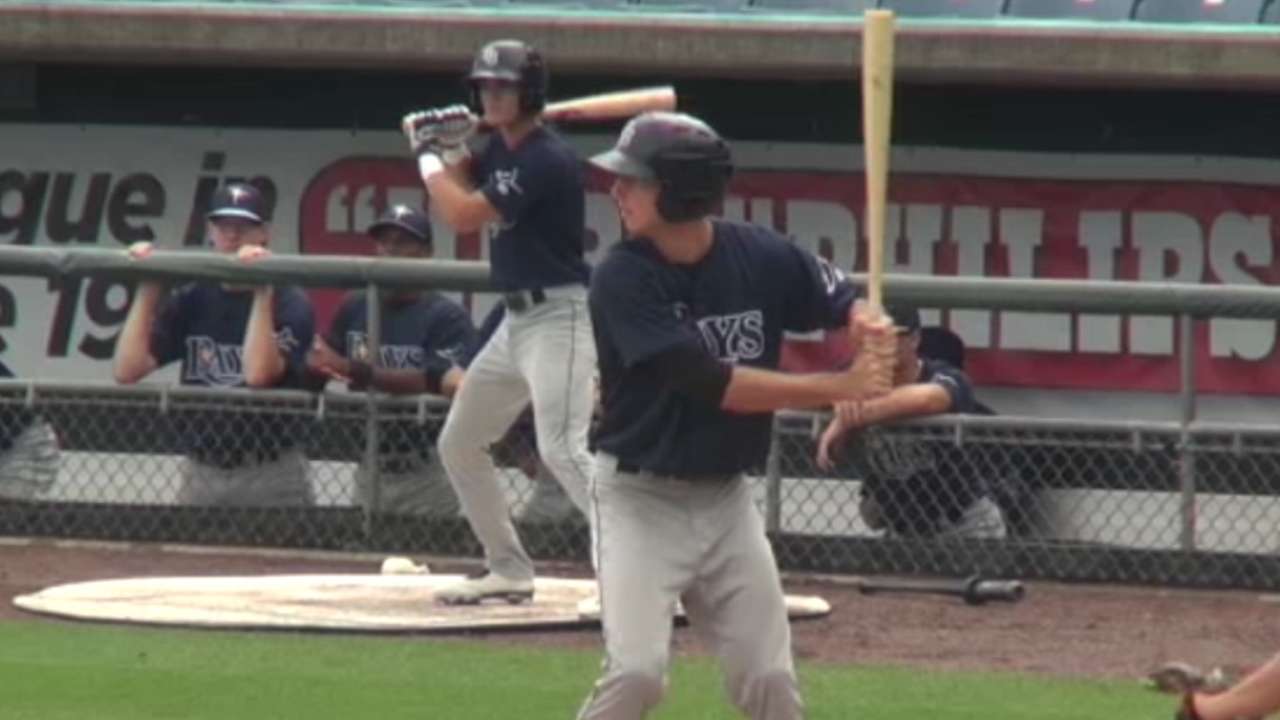 Kyle Tucker picked a perfect time to discover his power stroke.
The Astros' No. 4 prospect helped Greeneville secure its first Appalachian League title since 2004 on Tuesday night, going 2-for-4 with his second home run in as many days and three RBIs in an 8-7 win over Princeton.
Tucker's home run -- a three-run shot in the third inning -- was his third in six playoffs games for Greeneville, matching his total from 63 games during the regular season. He also scored two runs and stole a base in the contest.
After going 3-for-12 with a home run against Kingsport in the Appy League semifinals, the 18-year-old outfielder collected multiple hits in all three games against Princeton in the finals, finishing 6-for-12 with two home runs as well as five runs scored and four RBIs.
Overall, Tucker, who served as Greeneville's three-hole hitter in postseason, batted .375 with seven runs scored, six RBIs and the aforementioned three home runs in six games.
Tucker scuffled in the Gulf Coast League after the Astros made him the No. 5 overall pick in the 2015 Draft, batting just .208/.267/.317 with a pair of homers in 33 games. However, the 6-foot-4, left-handed hitter's production picked up with a promotion to the Appalachian League, where he posted a .286/.322/.393 batting line along with one homer, nine doubles, 20 RBIs and 14 steals in 30 contests.
Between both stops, MLBPipeline's No. 60 overall prospect batted .246/.294/.353 with 30 runs scored, 17 extra-base hits, 33 RBIs and 18 stolen bases in 63 regular-season games.
Mike Rosenbaum is a reporter for MLB.com. This story was not subject to the approval of Major League Baseball or its clubs.