Fantastic stop by Ryan helps Yanks turn DP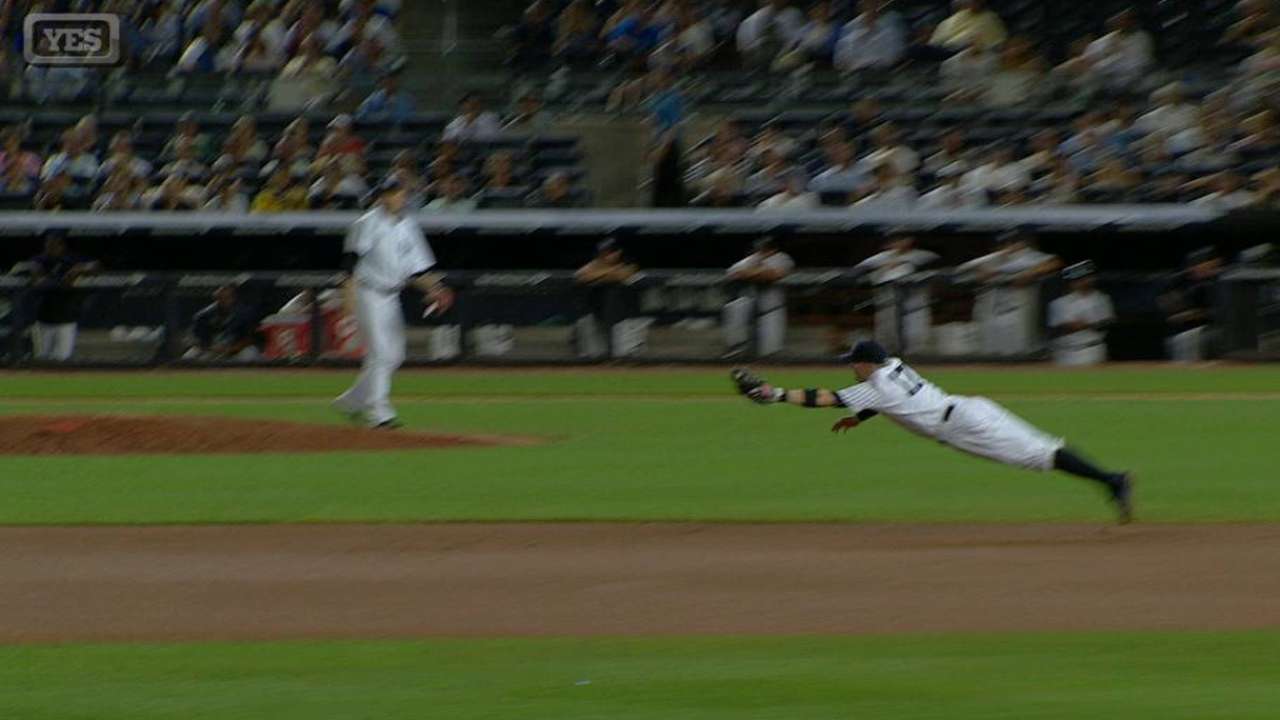 NEW YORK -- From Brendan Ryan's point of view, the Yankees take turns in the spotlight.
"The defense, as far as quality plays, they've been shared," Ryan said after the Yankees fell to the Orioles, 2-1, at Yankee Stadium on Tuesday night. "Everyone is playing a part."
Assuming duties at the hot corner in place of Chase Headley, Ryan proved he was fit for the job as he made a diving stop to start a crucial double play against the Orioles in the seventh inning with the game tied at 1.
After Jimmy Paredes led off the seventh with a single off Masahiro Tanaka, Jonathan Schoop sent a hard-hit chopper between Ryan and shortstop Didi Gregorius. Ryan dove to field it and fired the throw from his knees to second baseman Stephen Drew, who then connected with Greg Bird at first to cap off the double play.
"[Coach] Joe Espada, it's his responsibility to put us in the right positions. He had me positioned in a good place, I was able to reach that ball and get rid of it," Ryan said. "I didn't really think we had a chance, but Drew made a heck of a turn there and we ended up with the double play."
Tanaka -- who got the no-decision after his eight-inning, one-run effort -- was visibly animated about Ryan's efforts, as it cleared the basepaths. Tanaka then allowed a double to Matt Wieters before retiring J.J. Hardy to end the inning.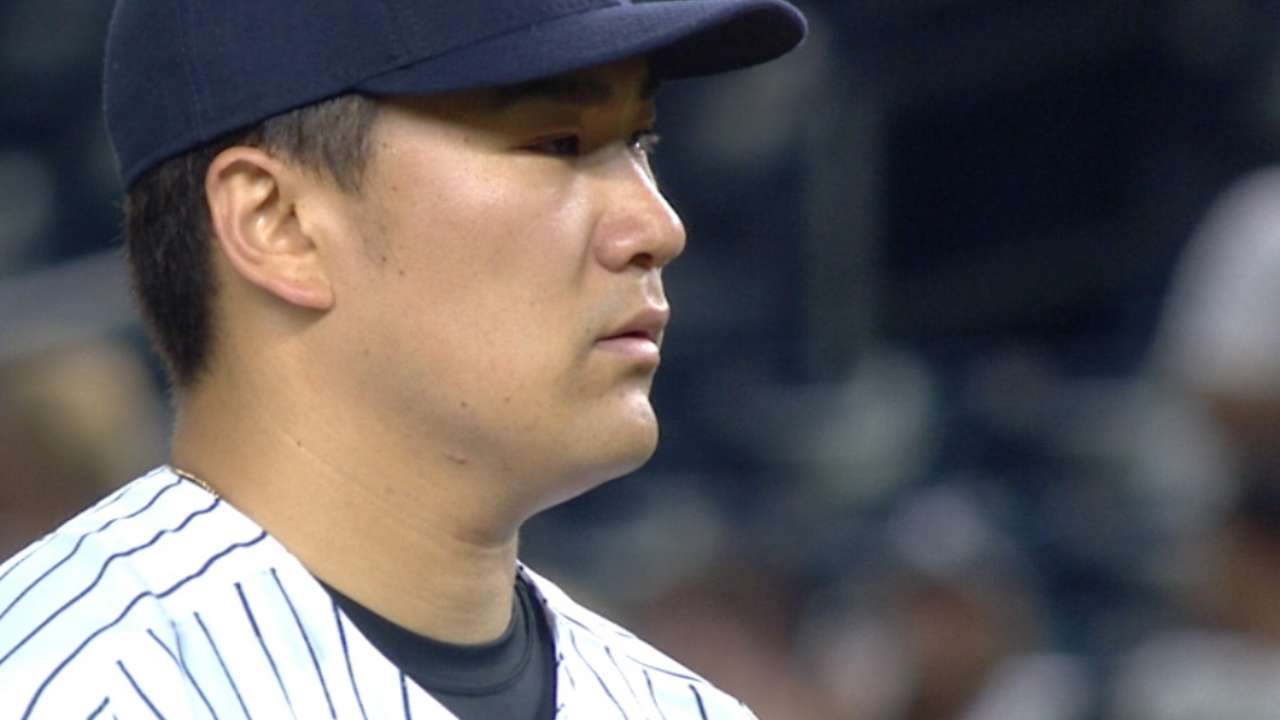 "We didn't get the win, but at the moment, it was a big play," Ryan said. "It was exciting to be a part of that and it was good to see Masa get fired up, too."
Set back by injuries, Ryan has only played in 31 games this season. In the beginning of April he strained his right calf and didn't play a game at the Major League level until June 10. Then, two weeks after he was activated from the 60-day disabled list, Ryan was relegated to the 15-day DL with a right thoracic strain.
Yankees manager Joe Girardi is thankful to have Ryan's glove back in the big leagues. Also on Tuesday, Ryan and catcher Brian McCann caught Paredes stealing in the ninth, which helped limit the O's damage to just one run in that frame. McCann fired to Ryan after Hardy struck out swinging, and Ryan made the tag to nab Paredes. Though the Orioles challenged it, the call was confirmed.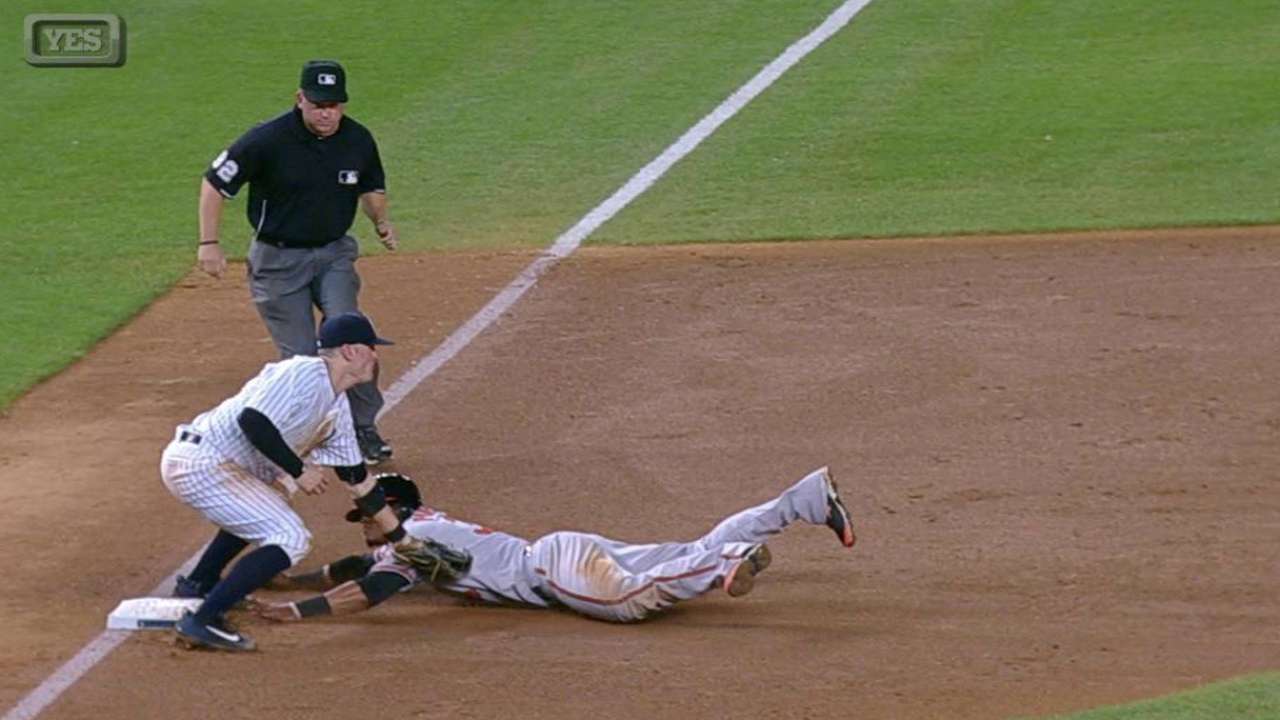 "Brendan Ryan made some really good plays tonight at third base. That double play he turned was outstanding," Girardi said. "The pick of the throw in the [ninth] inning to get the baserunner there ... even though we had a couple of miscues, they made up with some outstanding plays and some important double plays."
Grace Raynor is an associate reporter for MLB.com. This story was not subject to the approval of Major League Baseball or its clubs.