White Sox add Micah Johnson for stretch run
Second baseman back from working on defense at Triple-A
CHICAGO -- Micah Johnson knew his offense was there and his speed on the basepaths was above average when he was optioned to Triple-A Charlotte on May 14. But the 24-year-old second baseman also knew his defense needed improvement.
Now, he gets a chance to show off the results from Triple-A, after he was called up Tuesday afternoon to join the White Sox for the remainder of the season.
"You don't ever want to get sent down," Johnson said. "You don't want to hear you never did a good enough job. It's tough to hear, but at the same time, you understand what you need to work on.
"It was pretty well understood it wasn't an offensive move. It was for me to work on some things defensively that I needed to work on. I respect their decision, and I went down there and worked on those things."
Johnson was on the Opening Day roster at second base, where he hit .270 with a .333 on-base percentage and three RBIs in 27 games. He was demoted in favor of Carlos Sanchez, who remains on the roster.
But Johnson committed three errors and carried a .969 fielding percentage. So he took the time to work on that in Charlotte, while hitting .315 with 36 RBIs and 28 stolen bases in 78 games.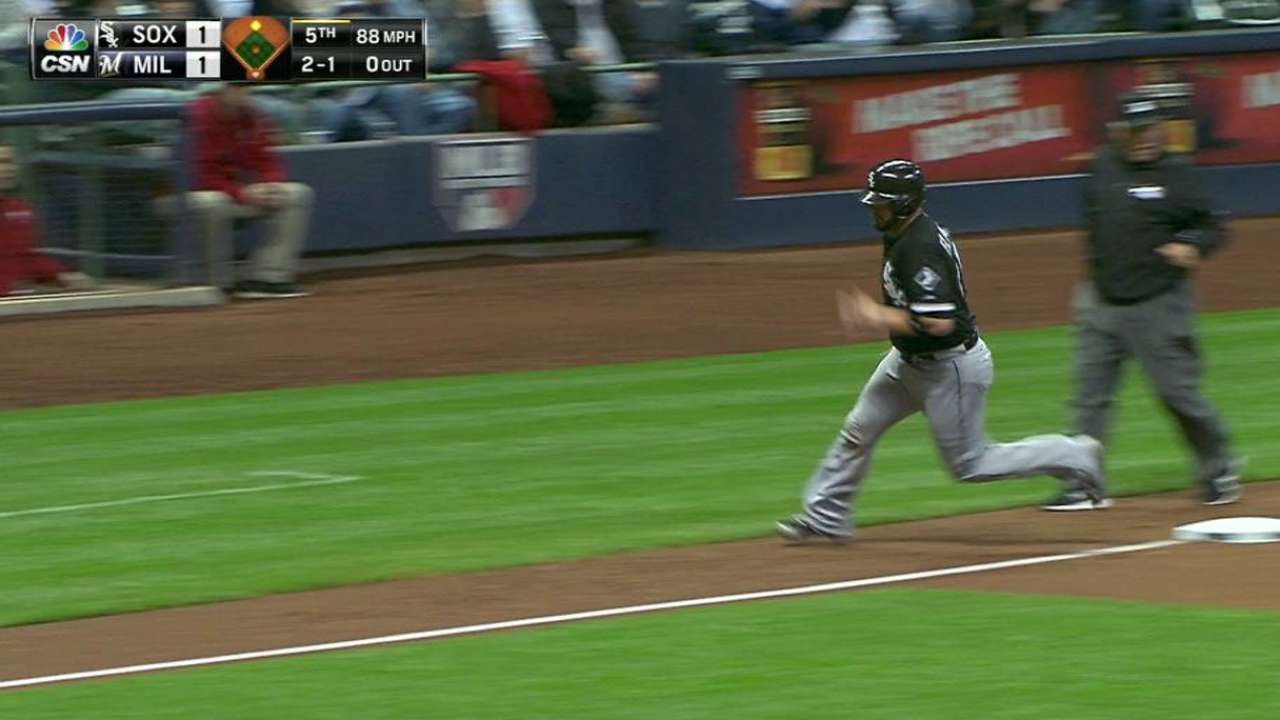 The White Sox infield is already crowded, though, as Johnson joins Sanchez, Tyler Saladino, Alexei Ramirez, Gordon Beckham and recently acquired Mike Olt. Johnson was not in the lineup on Tuesday, but manager Robin Ventura said he hopes to put him in "pretty soon."
"You'll integrate him in and there's a couple of different things you can do with him," Ventura said. "You can have him at second, he can DH, put a different element in there like that.
"I'm not going to move him around. If [Charlotte] would have done that previously of him being here, I probably would have done that. But if they didn't do it when he was in Triple-A, we're not going to do it up here."
For now, Johnson said he hopes to show the team what he can do in the limited time remaining this season. He's not thinking about highlighting his defense or bat strength any more than he was before, he said.
Still, even if the move wasn't one to help his offense, it did reap benefits to his approach at the plate.
"When I was sent down, it was kind of a blessing in disguise because there was some stuff offensively that I wanted to work on," Johnson said. "Some people said that I hit OK up here, but for me, I didn't drive the ball the way I wanted to. Down there, I tried driving the ball and focusing on a swing path that can elevate mistakes. And then when I got on base, I was able to practice running more, because last year I got shut down and I wasn't able to work on that like I needed to."
Greg Garno is an associate reporter for MLB.com. This story was not subject to the approval of Major League Baseball or its clubs.