Nola shows again he can be an ace for Philly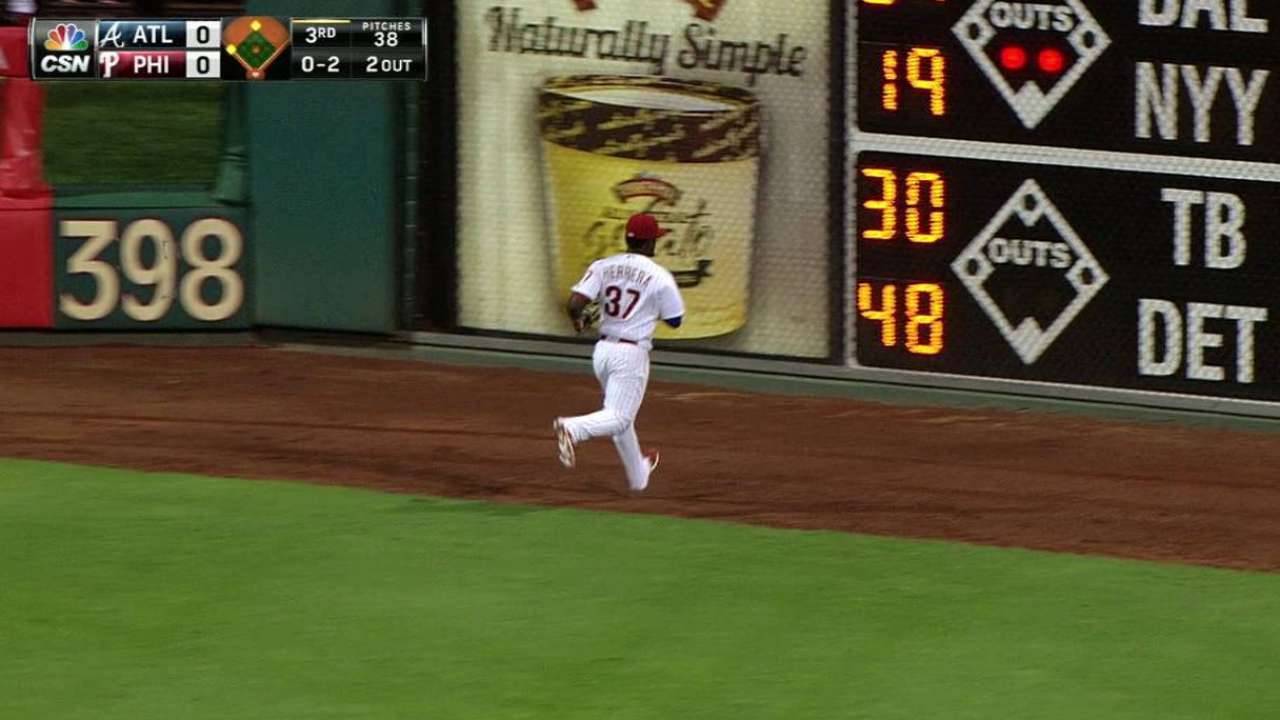 PHILADELPHIA -- The hot talk in baseball this week is Matt Harvey's innings limit with the Mets.
There is no such controversy with the Phillies, but Aaron Nola is nearing his own innings limit. He pitched seven scoreless innings Tuesday night in a 5-0 victory over the Braves at Citizens Bank Park. Nola has pitched a combined 170 innings this season, which includes 109 1/3 innings with Double-A Reading and Triple-A Lehigh Valley. It leaves him about 15-20 innings short of his 185-190 innings limit.
"It's obviously been my longest year so far," Nola said, "but I really feel good. My body and arm feel really good. Every time I go out I just try to go as long as I can. I feel like the recovery has been good. Every time I take the mound every fifth day I feel really good."
Nola (6-2, 3.56 ERA) is scheduled for just three more starts because the Phillies have just introduced a six-man rotation the rest of the season. He is scheduled to pitch Monday against the Nationals, Sept. 22 in Miami and Sept. 29 against the Mets.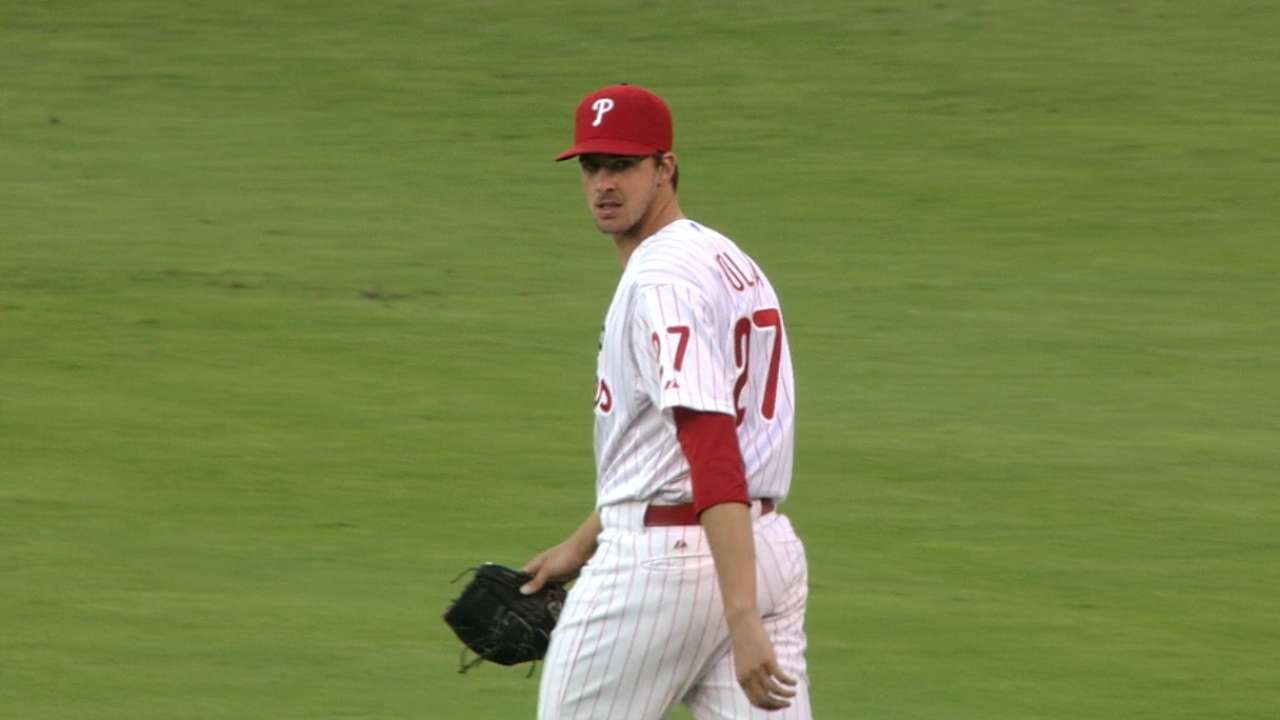 He could make every single one of those starts. He could make two. It simply depends on when the Phillies feel Nola has pitched enough.
"I don't even know where he's at," Phillies interim manager Pete Mackanin said. "When they tell me he's done, he's done."
But Nola rebounded nicely from the worst start of his 10-start career last week against the Mets at Citi Field, where he allowed six earned runs in four innings, although poor defense should take much of the blame for that. Remove that defense-aided loss against the Mets and Nola has a 2.86 ERA in his other nine starts.
Nola cruised most of the night against the Braves, throwing just 85 pitches (60 strikes). He needed just 18 pitches to get through his first two innings. He had runners on second and third with one out in the third, but struck out Nick Markakis and got Hector Olivera to fly out to end the threat. He had runners on first and second with one out in the sixth, but struck out Nick Swisher and got Jace Peterson to ground out to end the inning.
"His ability to locate his fastball down in the strike zone on both sides of the plate is his strong suit," Mackanin said of Nola. "To mix in his secondary pitches when he wants to is a real good sign for the future. He's a special guy."
Todd Zolecki is a reporter for MLB.com. Read his Phillies blog The Zo Zone, follow him on Twitter and listen to his podcast. This story was not subject to the approval of Major League Baseball or its clubs.