Bauer bears down, shakes off wildness
Starter rewards Francona's trust after shaky 2nd inning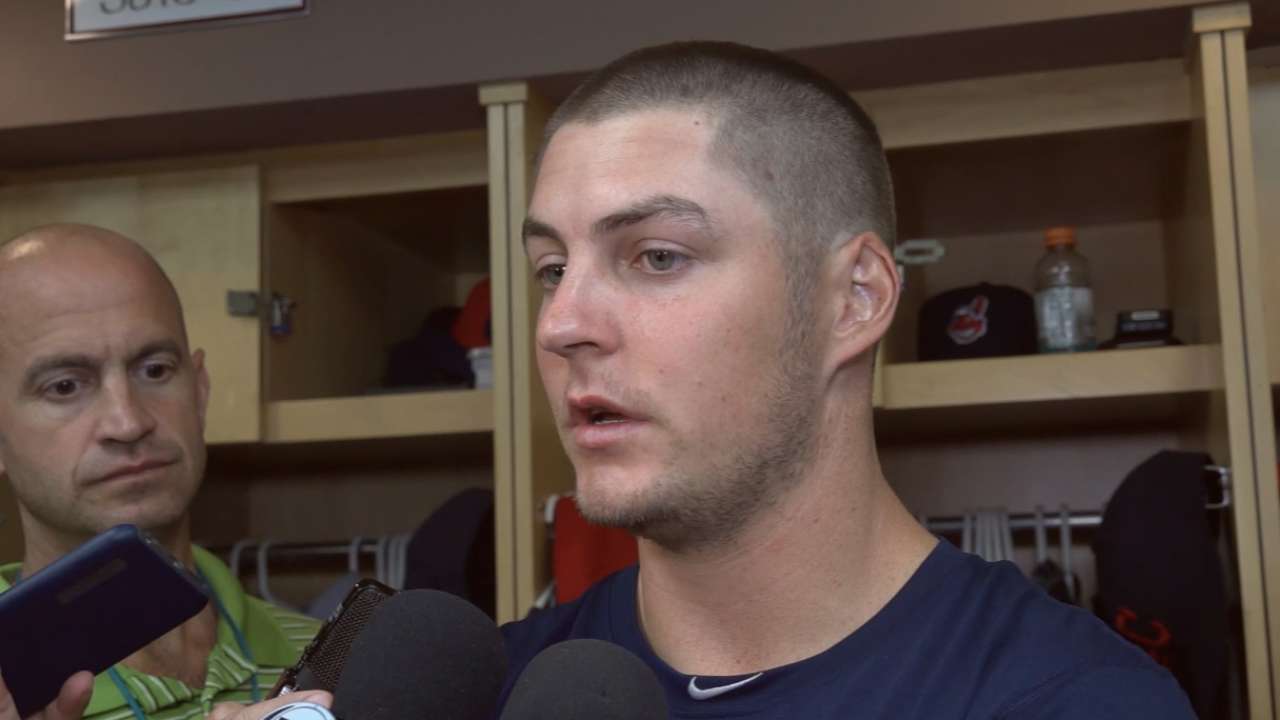 CHICAGO -- Trevor Bauer focused on his target, but the Indians starter could not hit it to save his life in the second inning on Monday afternoon. A dozen straight pitches resulted in a dozen balls, three walks and a based-loaded jam that forced manager Terry Francona to get a reliever loose out in the bullpen.
Francona stuck with Bauer, hoping to see the young starter pull himself together.
"You try to give your starter a little bit of rope, because the risk-reward," Francona said on Tuesday. "If you take him out right there, maybe we get out of the inning, maybe we don't, but then we have seven more innings for relievers. That's a lot to ask."
In a critical moment during Monday's 3-2 win over the White Sox, the 24-year-old Bauer righted himself on the mound and rewarded Francona's trust. Bauer limited the damage to two runs in the second inning and only gave up two hits over a solid seven-inning performance. He walked five batters through two innings, but none after the early struggles.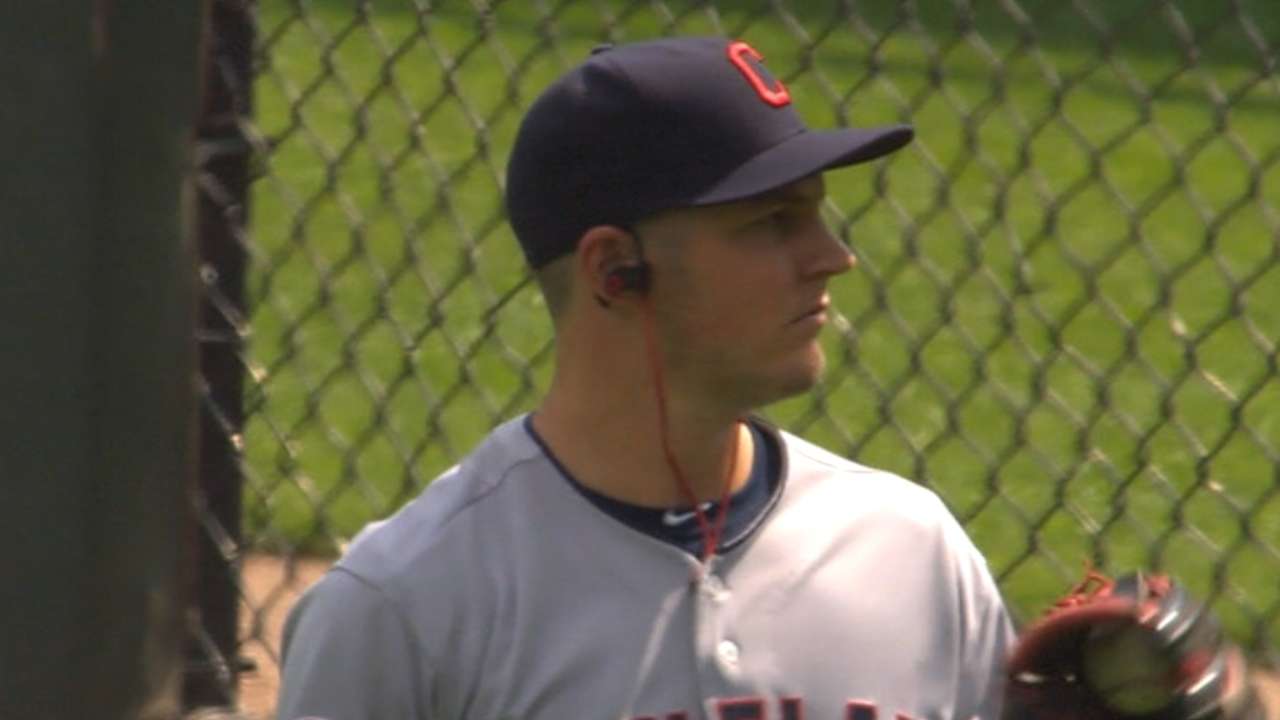 When Bauer threw 12 consecutive balls to begin the second inning, it was a trying moment for the pitcher, and he knew Francona could have easily pulled the plug on his outing. Bauer lasted on 1 1/3 innings in his previous start in Toronto and had lasted fewer than four innings in three of his previous five appearances.
"I'm not sure what happened," Bauer said of the second-inning command issues. "The mentality of it was the same, like, 'There's my spot. I just need to be intent on hitting that spot.' Fortunately, it turned out where I gave up two and I was able to keep it close. ... I was very happy to be able to get out of there, stay in the game and ultimately turn what could've been a really, really bad outing into a good outing."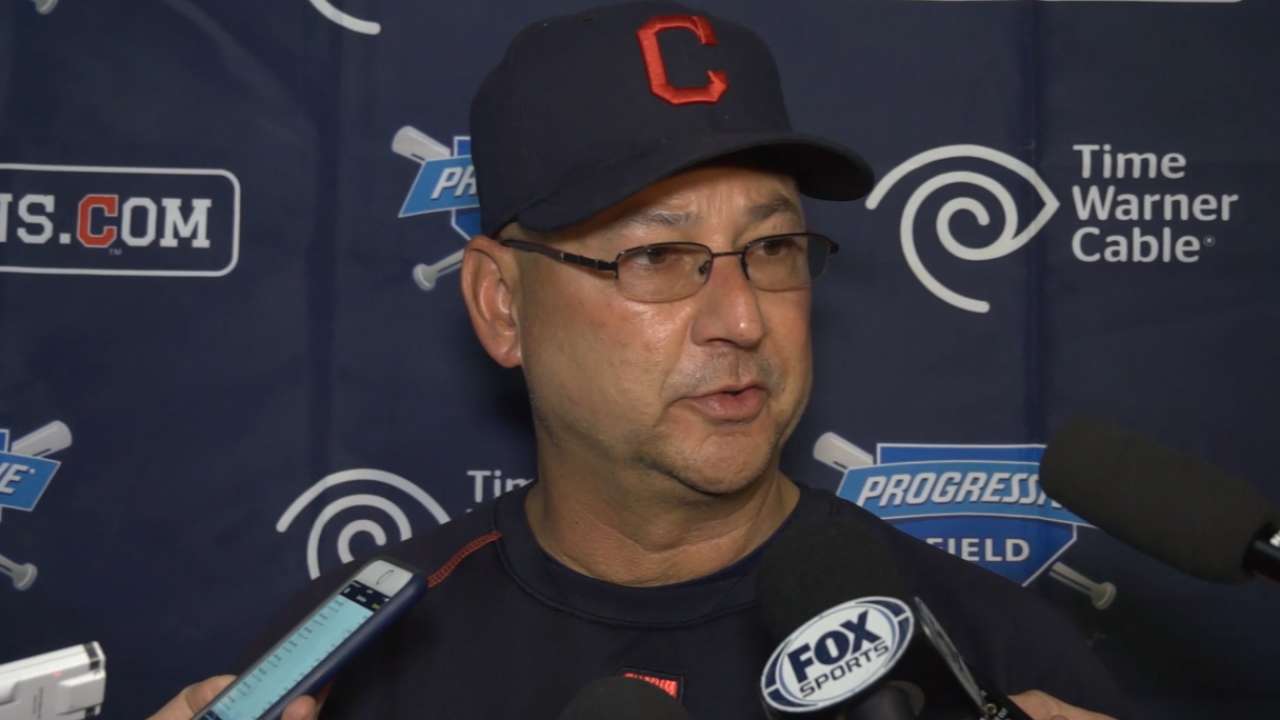 Earlier this week, Indians pitching coach Mickey Callaway made some critical comments about Bauer's approach, noting that the team was working with the pitcher on focusing on the lower half of the strike zone. Asked Tuesday about the progress made on that front, Bauer said, "That's something that shouldn't be discussed publicly. I'm going to keep that a private matter."
After Bauer's performance on Monday, Callaway had nothing but praise for the pitcher.
"It's hard, when things go that bad and you throw 12 balls in a row, to come back and pitch a good game," Callaway said. "He was unbelievable. I was really proud of him, with his effort and his battle. He competed out there and he gave us a chance to win. That's what you want every time. ... [Francona] could've probably taken him out early and [Bauer] would've had a bad taste in his mouth about trying a different approach.
"We stuck with him and he did a great job of getting back down in the zone and throwing the ball where he wanted to. He didn't panic. He did what a mature Major League pitcher does. No matter how things go, they keep your team in the game. It was a really great effort."
Jordan Bastian is a reporter for MLB.com. Read his blog, Major League Bastian, follow him on Twitter @MLBastian and listen to his podcast. This story was not subject to the approval of Major League Baseball or its clubs.