Hoyer: Cubs not looking ahead to playoffs
GM excited about young players, club's chances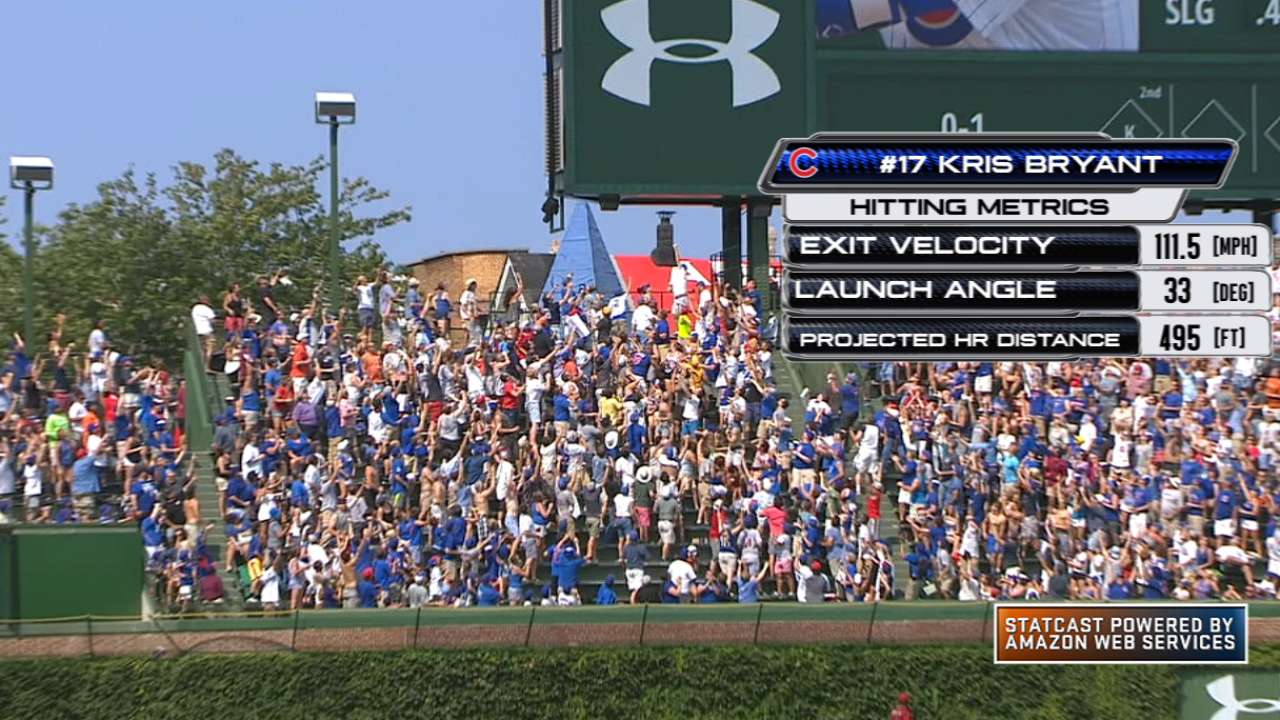 ST. LOUIS -- The Cubs aren't tinkering with the rotation yet to set up anyone for the National League Wild Card Game presented by Budweiser on Oct. 7. They're not assuming anything, even though they appear to have a comfortable hold on the second Wild Card spot with four weeks to go in the regular season.
"We're 85 percent or so through the race," Cubs general manager Jed Hoyer said Tuesday. "We just have to finish it off. There's no point in thinking about how you're positioned. Just keep playing hard, keep playing well and things will take care of themselves."
The Pirates, who will likely be the Cubs' opponent in the NL Wild Card Game, have adjusted Gerrit Cole's pitching schedule so he will be in line for the playoffs. As of now, the Cubs are not changing the rotation at all.
"We just have to keep playing the kind of good baseball we've been playing," Hoyer said.
Chicago already has topped last year's win total, and the 79 wins entering Tuesday are the most since going 83-78 in 2009. And they're winning with rookies such as Kris Bryant, Addison Russell and Kyle Schwarber.
"A big part of having success is having that core -- guys who will be here year in and year out," Hoyer said. "I think we're developing that. These guys are still young and still have development left. It's exciting -- these guys have positive development left and they're already good players. Our focus is on the field right now, but at the same time, I think we're excited about the steps and leaps these guys have made."
The Cubs stil have seven games against the Pirates and another series at Wrigley Field against the Cardinals, which will be tough. Does Hoyer have any concerns about the team in the final month?
"I love the vibe of this team, I like the way we're playing," he said. "I have a lot of confidence in the players. You still have to play the games. I don't pretend to know what the future holds. As far as the way I feel about the group in the clubhouse, I feel great about it. The schedule is the schedule."
Carrie Muskat is a reporter for MLB.com. She writes a blog, Muskat Ramblings. You can follow her on Twitter @CarrieMuskat and listen to her podcast. This story was not subject to the approval of Major League Baseball or its clubs.