Grandal out with inflamed left shoulder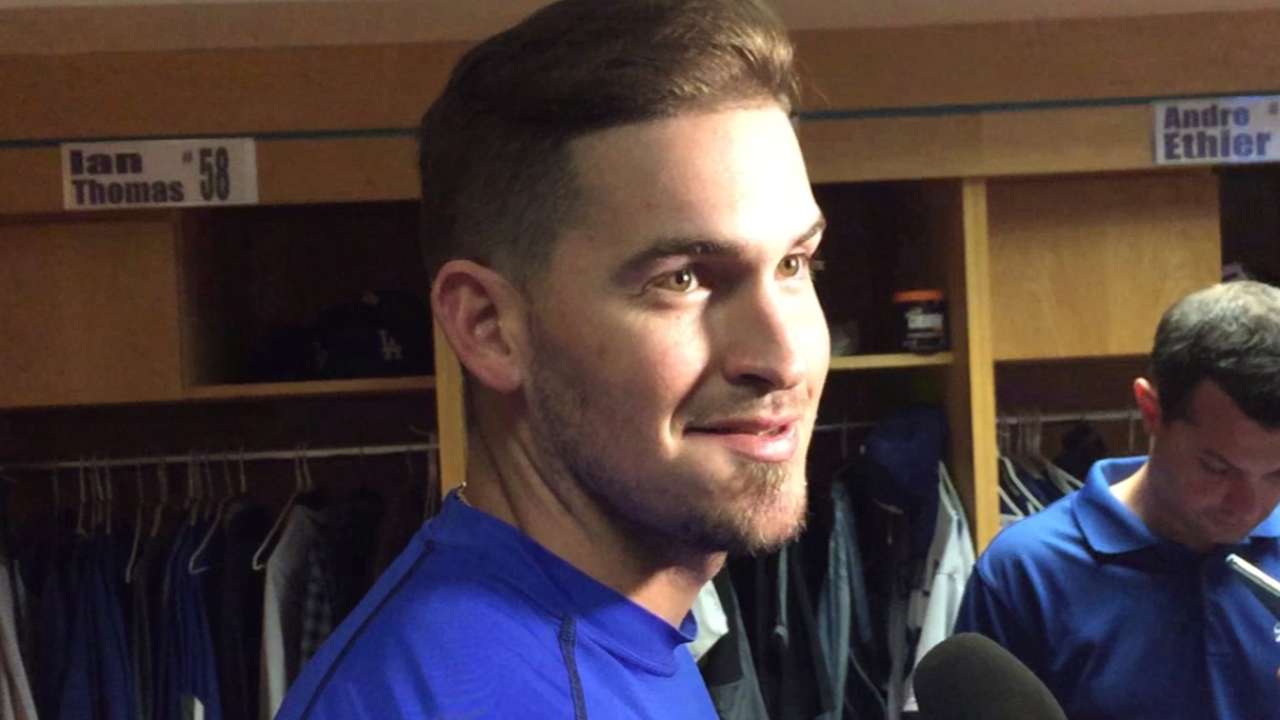 ANAHEIM -- An MRI exam on Tuesday revealed that Dodgers catcher Yasmani Grandal has inflammation in his left shoulder that will keep him out of the lineup for the next few days. He will have to play through it for the rest of the season.
Grandal will need rest to get the inflammation down to a manageable level, then he will be day to day the rest of the season.
"I can tolerate pain. It's one of those things where it's day to day," Grandal said. "If it's too much to not be able to help the team out, then we'll shut it down for that day and hopefully the next day we can go ahead and play."
Grandal said he's been dealing with the issue for the past two or three weeks. The pain is worse some days more than others and can be aggravated by swinging or reaching for a ball in a certain way or just the usual hazards of catching, according to Grandal.
"There wasn't a whole lot of talking about him being in pain so if he was hurting, he wasn't telling anybody," manager Don Mattingly said of the past two weeks or so. "You've got to be honest. It hurts everybody. It hurts him, it hurts the team if he's not going to be honest." Grandal in the midst of an 0-for-33 slump and is hitting just .143 since the start of August. While Grandal wouldn't say there was a correlation between the slump and the injury, he said he hasn't been himself lately.
"I don't like putting excuses or explanations on anything. I haven't been able to hit. Has it been affected? Maybe," Grandal said. "You can't put excuses on things. But at the same time, I know I'm not that bad."
Worth noting
• The X-ray on Jimmy Rollins' right index finger was negative, and Mattingly said it won't be put in a cast. Rollins missed Tuesday's game and Mattingly reiterated it isn't a long-term injury and the veteran shortstop will return in the next few days.
Howie Kendrick took at-bats as a part of a simulated game at Angel Stadium before the game as he rehabs his injured hamstring. He had about 10 at-bats off Jeremy Kehrt, a right-hander who spent the season with Double-A Tulsa. Kendrick didn't do any running Tuesday, but will continue to work in running and baseball activities as part of the rehab.
Steve Bourbon is an associate reporter for MLB.com. This story was not subject to the approval of Major League Baseball or its clubs.