Yankees unsure when Teixeira will return
First baseman still on crutches, could miss rest of season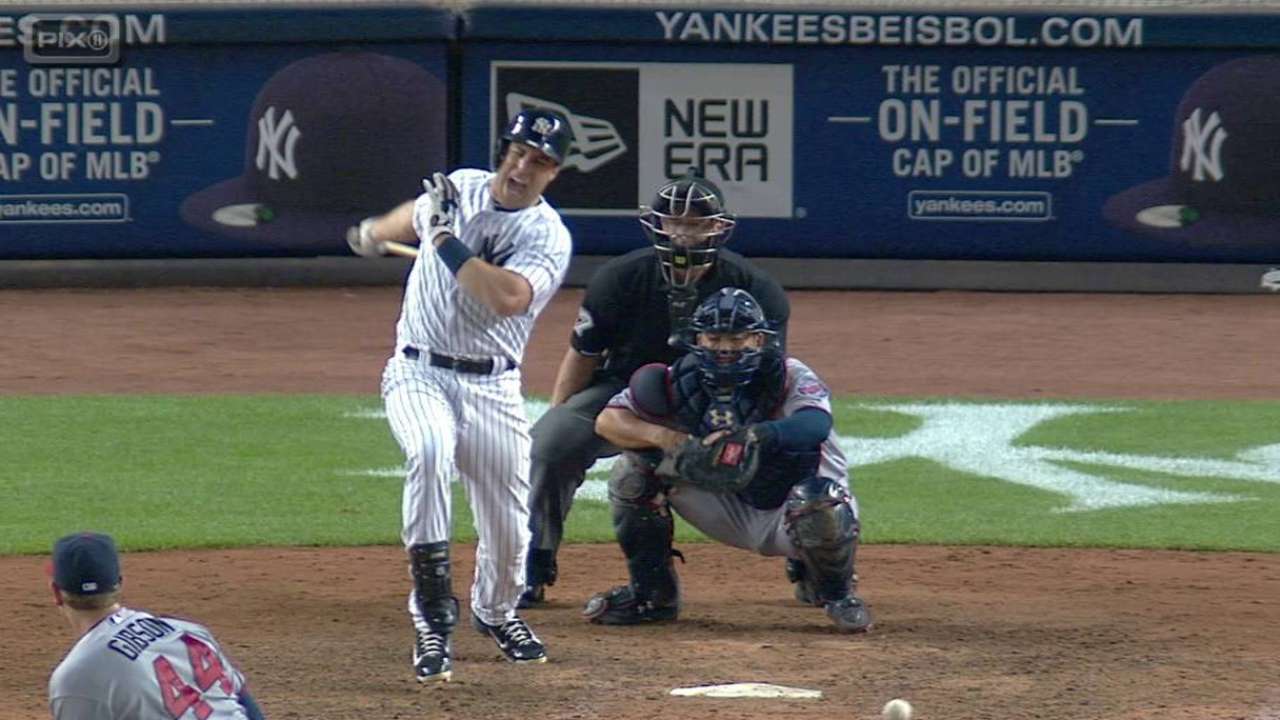 NEW YORK -- The Yankees are beginning to question if they will get Mark Teixeira back this season. The bone bruise he sustained in his right leg on Aug. 17 isn't healing to their liking, and on Tuesday, the club indicated it's unsure if he will recover in time to play again before the regular season concludes.
"Yeah, I do wonder," general manager Brian Cashman said. "Again, first and foremost, it's been a long time and he's still having issues. Again, I can't predict what's going to happen here. There is a lot of time left. ... I just don't know. I just can't predict."
Cashman said Teixeira had two injections on Monday to deal with lingering nerve issues he still feels when he walks. Running has been the biggest obstacle for Teixeira, whom Cashman said is still on crutches.
The Yankees put the first baseman on the disabled list on Sept. 4 with a right shin bone bruise, but at that point in time, Teixeira was confident he'd be back. When the injury originally happened, Yankees manager Joe Girardi was hopeful that the club would have Teixeira back by that following weekend.
After the initial injury, Teixeira appeared in two more games, but he hasn't played since Aug. 26.
"We wonder. I still am being positive that we will get him back," Girardi said. "But, the progress we expected to see, we're not seeing."
Teixeira has racked up 31 homers and 79 RBIs for the season. The Yankees have been pleased with how rookie Greg Bird has assumed first-base duties in his absence, but with a postseason race in full force, they're hopeful Teixeira can return.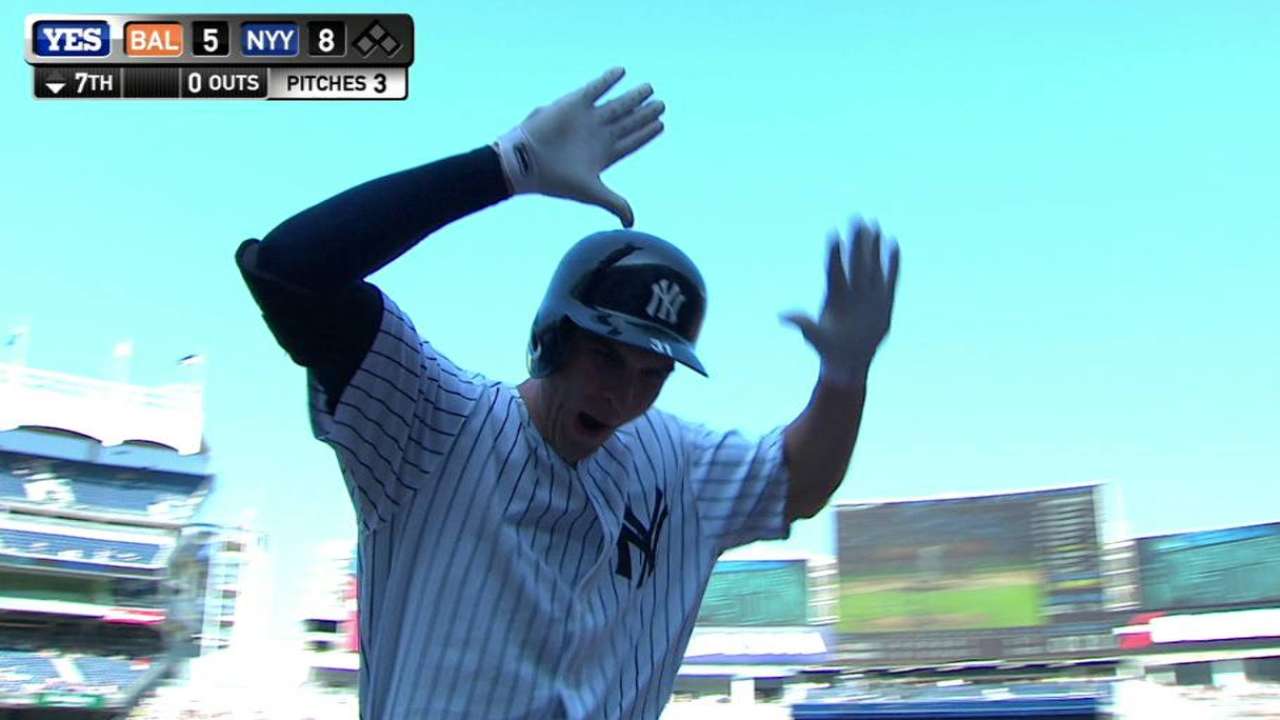 Girardi and Cashman also said Brett Gardner has been nursing a left shoulder injury from running into the wall tracking down a fly ball over the weekend. Gardner hasn't been in the lineup since Sunday, but he should return Wednesday.
"I fully expect to be back in there [Wednesday]," Gardner said. "I swung the bat off the pitching machine during the game and I was running some in the cage and it felt pretty good. Much better than yesterday, so I'm encouraged and expect to be back in there tomorrow."
Grace Raynor is an associate reporter for MLB.com. This story was not subject to the approval of Major League Baseball or its clubs.