Rays call up Franklin, Bellatti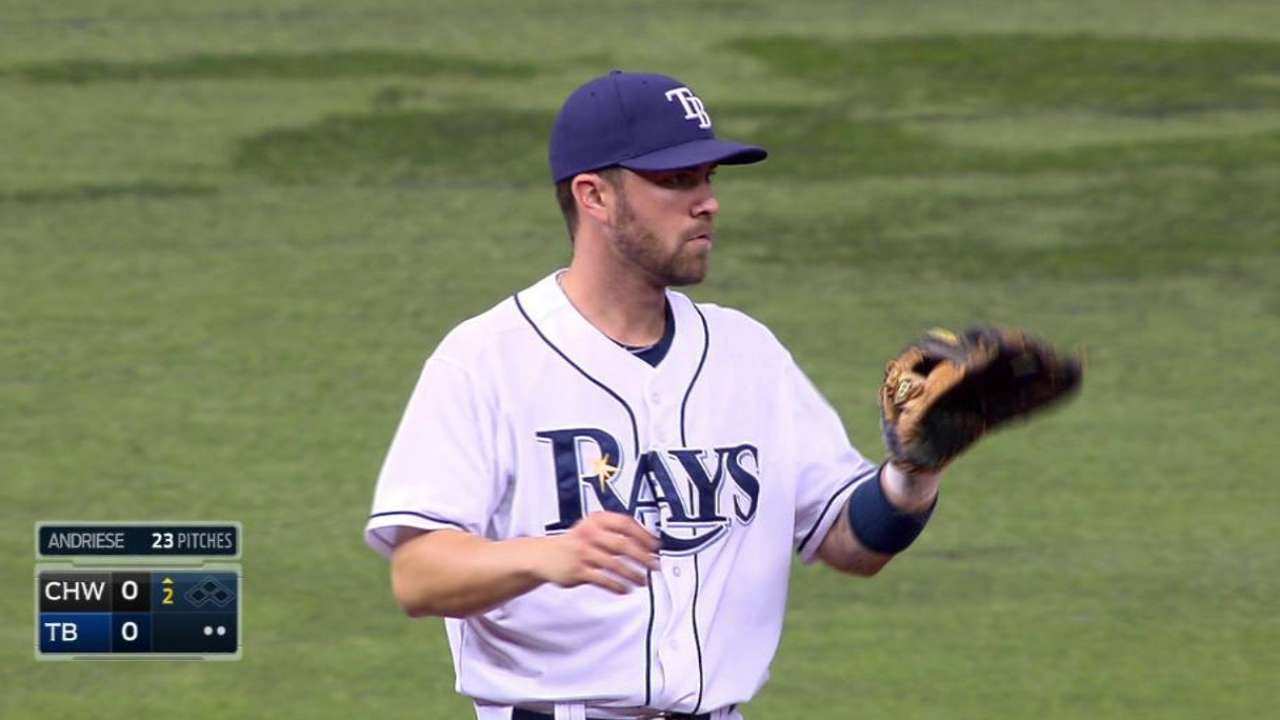 DETROIT -- Rays infielder Nick Franklin was expected to platoon at second base this year until a left oblique strain near the end of Spring Training derailed his season.
Although he won't earn many starts during the final month of the regular season, Franklin will have the opportunity to prove he belongs at the Major League level now that he and reliever Andrew Bellatti were recalled from Triple-A Durham on Tuesday.
The callups are likely the last Tampa Bay will make this year, meaning left-hander Blake Snell -- the organization's top pitching prospect, per MLBPipeline.com -- and Bulls team MVP and International League All-Star Taylor Motter might not be promoted.
Rays manager Kevin Cash explained Bellatti can be used in long relief, while Franklin -- who can play second base and shortstop -- will add infield depth in what will almost certainly act as an audition for next year.
"[Franklin] is a very athletic player," Cash said. "He can play multiple positions in the middle, switch-hits -- that's always a plus -- and he's got a lot a pop."
The infielder hit .139 over 78 plate appearances with the Rays in May and June before being sent to Durham, where he became a regular starter and cleaned up his swing. He slashed .266/.353/.500 over 57 games with the Bulls.
"I think going down to Triple-A allowed him to get some consistent at-bats that he wasn't getting here, get some timing going," Cash said. "We're all excited to have him back here."
Bellatti also spent time with the Rays this summer, making four encouraging appearances until a sore shoulder sidelined him for more than a month. He was activated July 8 and made a fifth outing -- lowering his ERA to 1.50 with Tampa Bay -- but was then optioned to make room for Jake Odorizzi.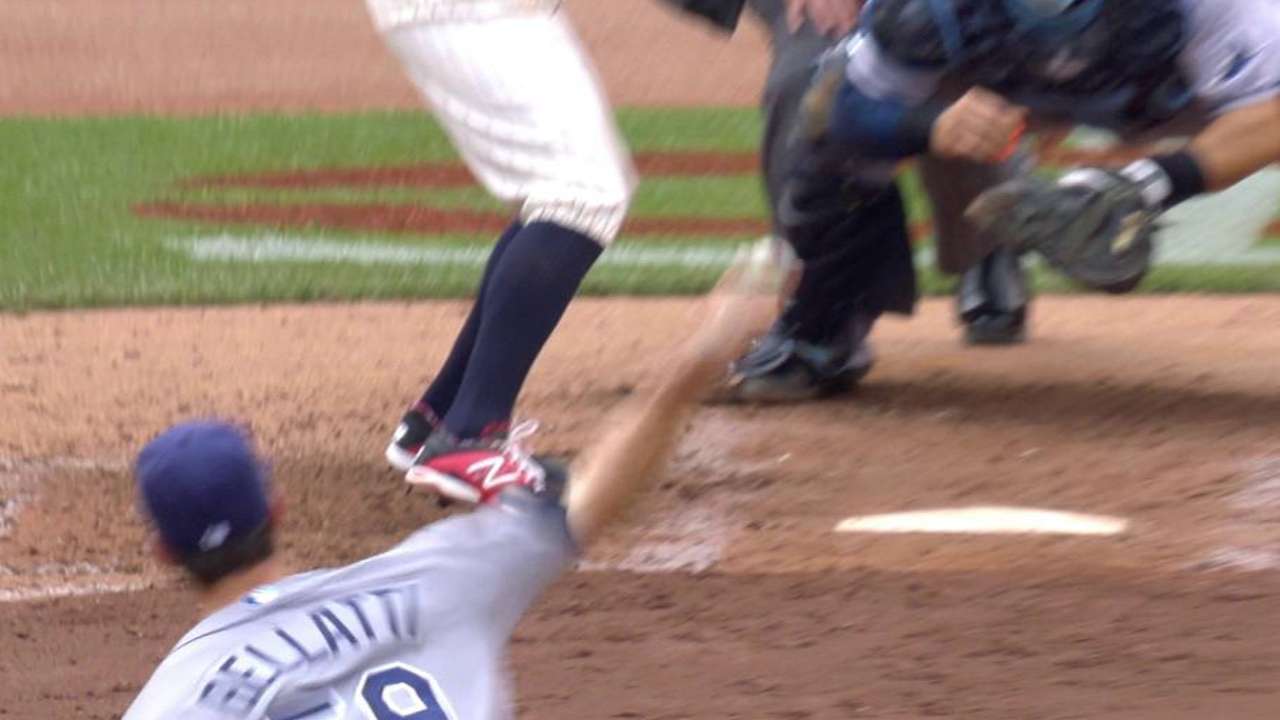 "He pitched really well for us in different parts of the season," Cash said. "I think he's very deserving."
The righty pitched to a 5.24 ERA in Durham, but he said he had begun to regain his form over the final weeks of the Bulls' season.
"Like I said in Spring Training, I never even had a notion of being [in the Majors] this year," Bellatti said. "To end the season here and have a few stints during the year, it just means a lot."
Alejandro Zúñiga is an associate reporter for MLB.com. This story was not subject to the approval of Major League Baseball or its clubs.