Nats move Ross to 'pen, Roark to rotation
Washington limiting rookie's innings rest of the season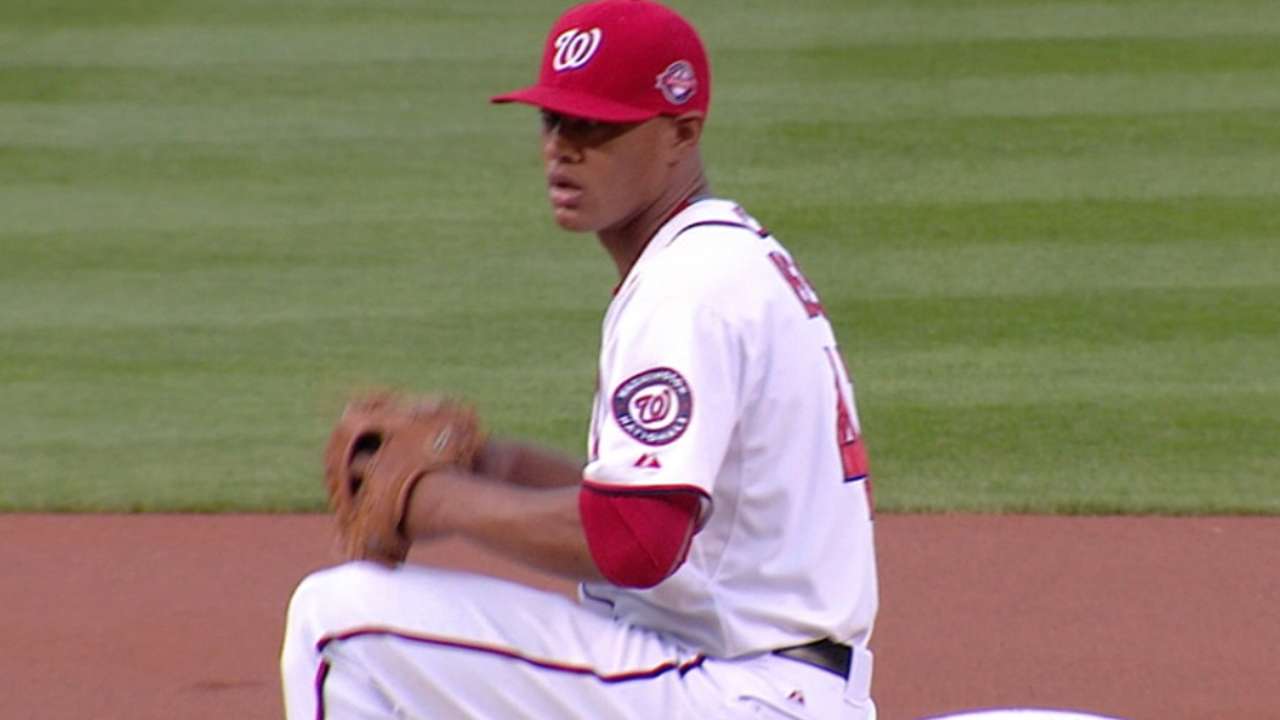 WASHINGTON -- With questions about an innings limit surrounding Joe Ross for several starts, manager Matt Williams announced on Tuesday the rookie right-hander will finish the 2015 season out of the bullpen. Right-hander Tanner Roark will take his spot in the rotation.
On June 6, Ross stepped into the Nationals' rotation in spot-start duty for an injured Stephen Strasburg. He did the same a month later, and was so impressive over six starts that the Nationals kept him in the rotation even once Strasburg returned.
Now, with 149 2/3 innings under his belt between his time in the Minors and Major this season -- almost 30 more than his previous high for a season -- and signs of fatigue revealing themselves the last two times out, Ross' role will change.
"We can manage innings a little bit for Joe out of the 'pen," Williams said. "He pitched really well. He's at a point now that he's never been to. Little bit fatigued in that regard, so to ask him to go out every fifth day and pitch six innings would be unfair to him."
Roark's first start will come Saturday against Miami. He last pitched on Friday, filling in for a sore Strasburg.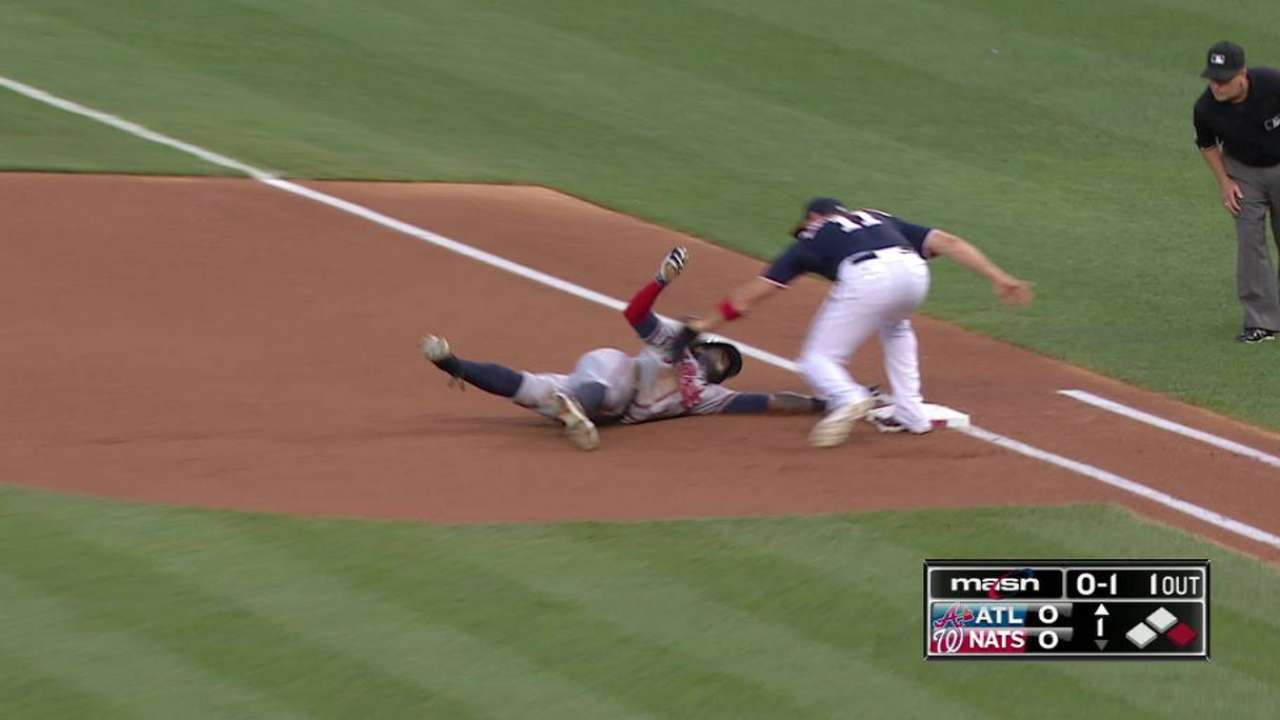 Over his three seasons in Washington, the 28-year-old has shifted back and forth between the rotation and the bullpen many times. Last season, Roark won 15 games as a starter with a 2.85 ERA. In 43 career starts, Roark is 12-12 with a 3.06 ERA.
Ross is not available out of the bullpen on Tuesday after throwing 76 pitches on Sunday, Williams said, but moving forward, Ross will be called upon to start innings out of the bullpen, generally throwing only one per outing.
Ross combined for seven innings over his previous two starts with six hits, nine walks and seven runs allowed.
"Well, the eyes tell what's going on with him," Williams said. "Talking with him certainty tells you another thing, what he feels. So, the last start anyway, he was feeling pretty fatigued. I think it was evident by what we saw."
The difference in Ross' recent numbers and his first 11 starts are stark. He threw 66 2/3 innings in those 11 starts, posting a 3.24 ERA, 65 strikeouts and 11 walks.
"Joe had an incredible season," general manager Mike Rizzo said. "For a guy who just turned 22 a couple of months ago, he showed the poise, the stuff of a seasoned pro. He is a guy we really liked coming into the season. Obviously, after making the trade for him, he has exceeded everybody's expectations, especially on his developmental curve at the time it took it to get to the big leagues and how he performed in the big leagues."
Jacob Emert is an associate reporter for MLB.com. This story was not subject to the approval of Major League Baseball or its clubs.