Featherston hopes to capitalize on playing time
ANAHEIM -- For a long stretch of the season, Angels utility infielder Taylor Featherston's struggles at the plate meant that the Angels, essentially, couldn't give shortstop Erick Aybar or second baseman Johnny Giavotella any days off. The Rule 5 Draft pick -- who is batting just .155 -- has had to remain on the Major League roster, but his role was as a defensive replacement.
Now, with Giavotella sidelined indefinitely with fourth nerve palsy, which gives him double vision when he looks down or to his left, Featherston is suddenly the Angels' starting second baseman as they chase a playoff spot. And on Sunday, his three-hit, two-RBI game against the Rangers -- the first multihit game of Featherston's career -- was an indication that Featherston could be benefiting from the regular playing time.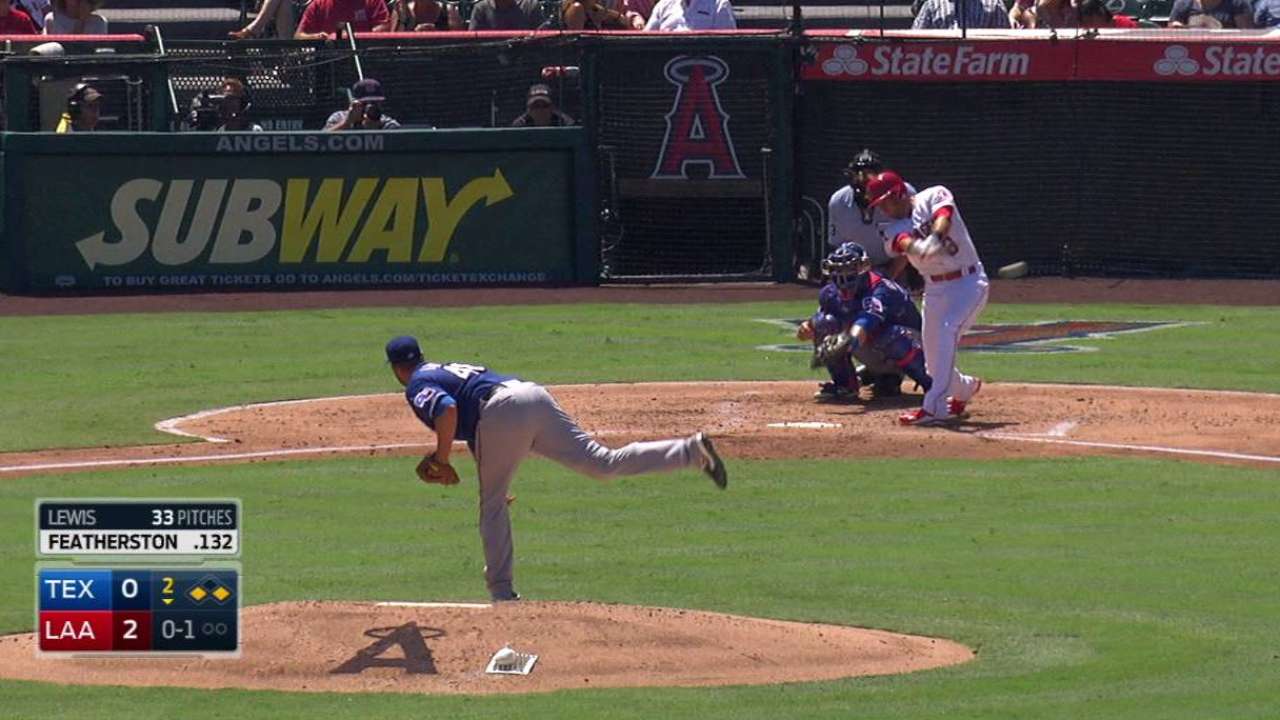 "Just the way I approach my at-bats, as of now, mentally, I'm in a better spot," Featherston said. "I'm letting my instincts come out and play, instead of worrying about things you can't control -- thinking too much about guys you haven't seen, or that you're coming in in a situation."
Featherston might not be with the big league club next season -- the Angels could option him to the Minor Leagues once he's no longer bound by Rule 5 status -- but the at-bats he's getting now are valuable to his development.
"If he had only ended up with 60 at-bats, 70 at-bats this year, it's really a lost year," manager Mike Scioscia said. "Even though you get a chance to see the Major Leagues, and there's some value in that, these kids need to play. Hopefully he'll get enough playing time in to be at a higher level by next spring."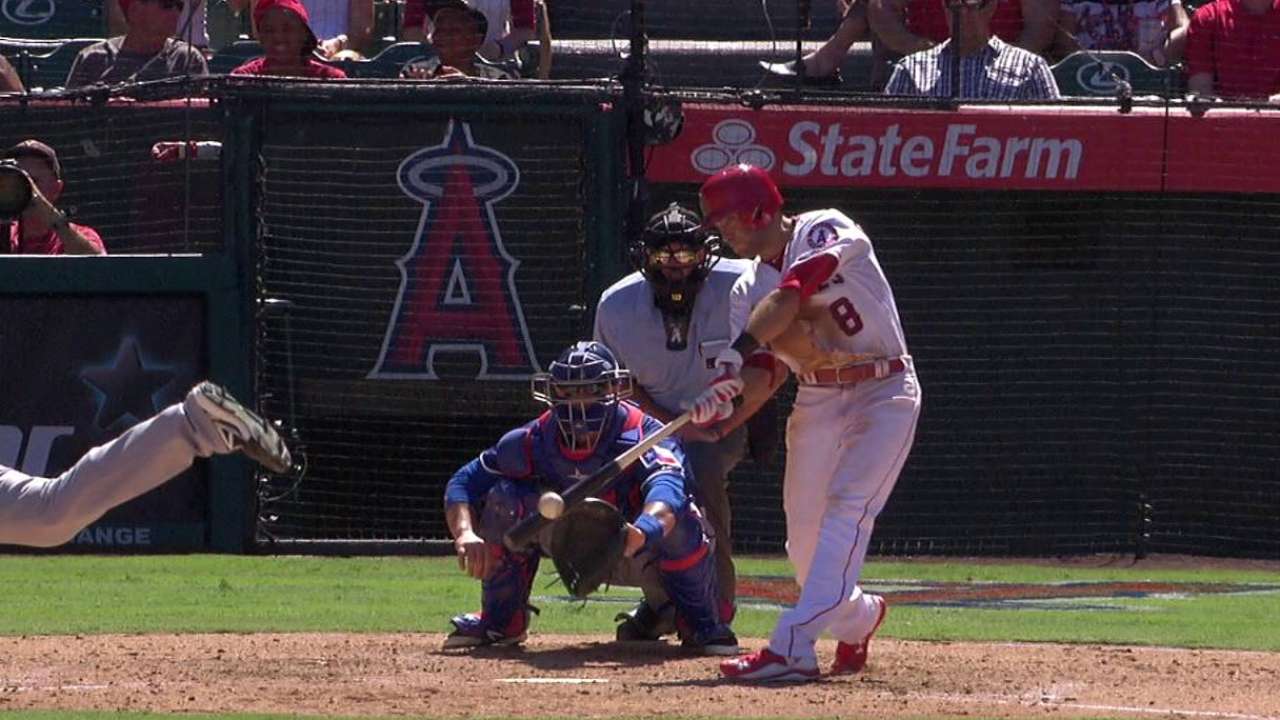 Scioscia said he hopes Featherston will go on to play winter ball after the Major League season is over, to get even more at-bats "to move his career along."
In the shorter term, though, Featherston also knows he has the responsibility to contribute offensively, so that the Angels aren't giving up too many outs in the lower part of their order.
"My job is to get on base, flip the lineup over so we can have our big boys come in and drive me in," Featherston said.
He did that on Sunday, and Scioscia said Featherston's looked better in the batter's box since returning from a stint with Triple-A Salt Lake to rehab an upper back strain in late August.
"It's all comfort," Featherston said. "You're playing every day, so you kind of get to gauge yourself, see pitching every day, being able to make those in-game adjustments."
David Adler is an associate reporter for MLB.com. Follow him on Twitter @_dadler. This story was not subject to the approval of Major League Baseball or its clubs.