MLB.com Columnist
Richard Justice
Adore Matt? Mets counting on Harvey
Righty can shut down innings controversy with strong play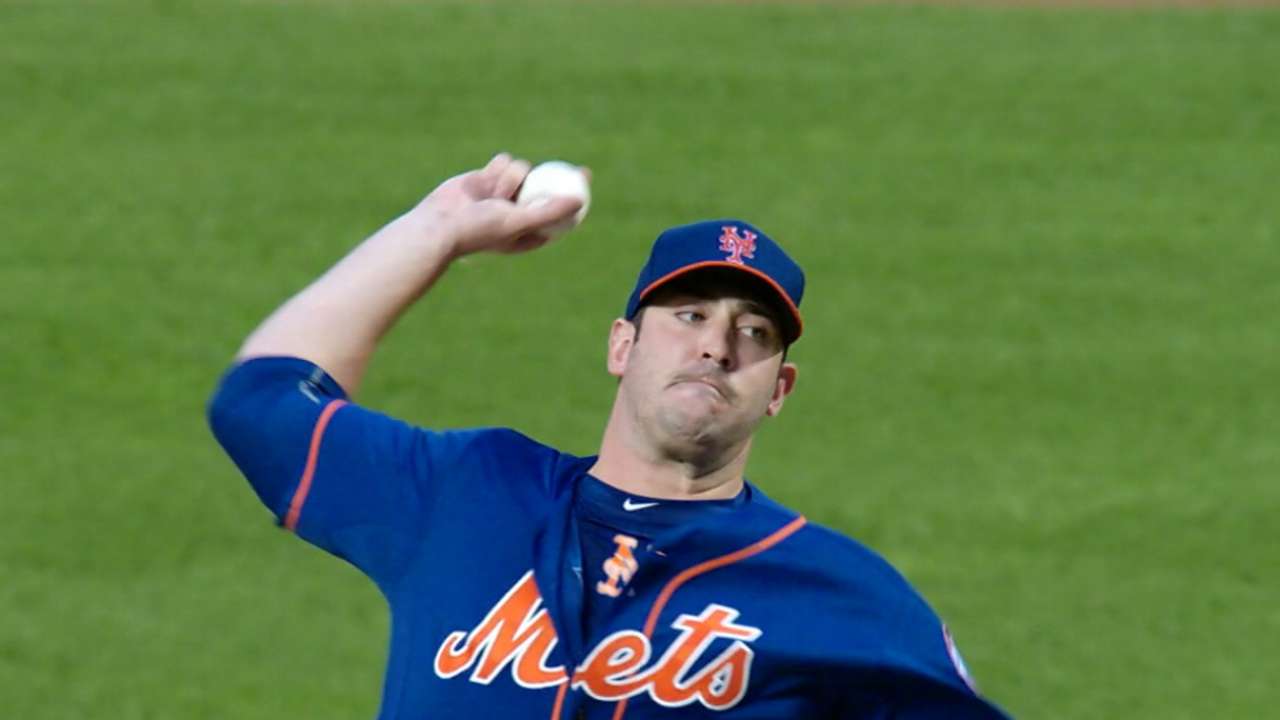 All Matt Harvey has to do is win this one game. Do that and all is forgiven. Well, almost all of it. What could be simpler than that? Seldom does life deliver this kind of opportunity in such a tidy package.
Best of all, this is about Harvey doing the one thing he has always done better than almost anyone. After a tumultuous five days -- of his own making -- he'll find refuge 60 feet, 6 inches from home plate at Nationals Park on Tuesday.
To say Harvey's start against Jordan Zimmermann and the Washington Nationals is the biggest game of his career is just the tip of the iceberg. This might be the biggest game the New York Mets have played in at least seven years.
If they win it -- that is, if Harvey delivers -- the Mets will lead the National League East by six games with 24 left to play, and they'll be nicely positioned for their first postseason appearance in nine years.
Other than that, there's not much on the line at all.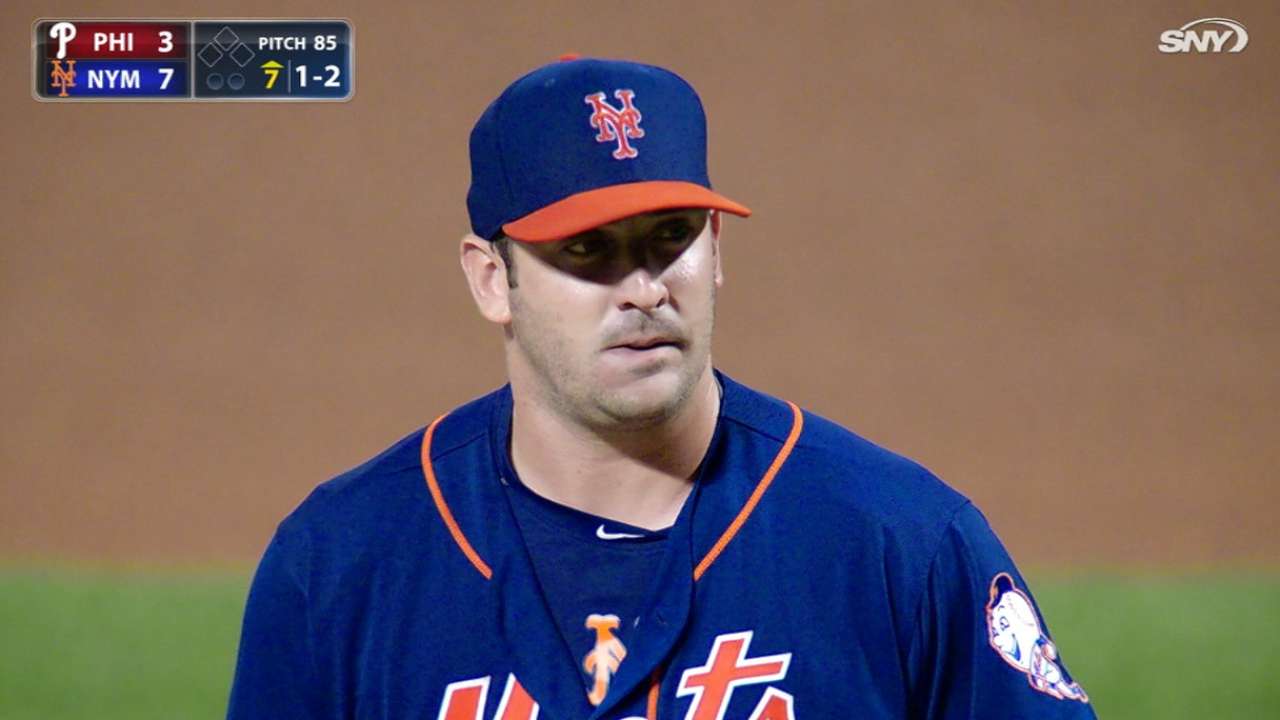 When the Mets showed up in Washington on Monday, the Nationals were riding a five-game winning streak that had cut New York's division lead to four games. This was finally the team the Nationals expected to be back on Opening Day when virtually the whole world picked them to lap the field.
The Nationals said these three games against the Mets would be playoff baseball. And when they handed Max Scherzer a 5-3 lead in the fourth inning on Monday, they could see things begin to take shape.
Only the Mets showed again why they're simply a better team in rallying for an 8-5 victory that bumped their lead back to five games. And now on Tuesday, the Nationals are playing about as close to a must-win game as a team can play in early September.
The Pirates and Cubs are so far out in front in the NL Wild Card race that there's no safety net for the NL East runner-up. Harvey has some high stakes, too. In the past week, he has gone from being one of the most popular athletes in New York to one of the most controversial. In the end, though, it will come down to how he performs. Things blow over quickly when an athlete does what he's supposed to do.
If he pushes the Mets to the threshold of a dream, plenty of Mets fans will forget whatever happened the past few days.
First, Harvey's agent, Scott Boras, all but accused the Mets of not caring about his client's health on Friday. He added that the medical experts he trusted said Harvey should be shut down at 180 innings in this first season back from Tommy John surgery.
Considering that Harvey is at 166 1/3 innings, Boris essentially was saying his guy would be making maybe two more starts, then going on vacation even if the Mets made the postseason. Harvey followed up on Saturday with a vague news conference in which he definitely did not dispute anything Boras said.
After getting torched for his comments with columnists accusing him of bailing on his team, Harvey came back on Sunday and published an essay in which he said he'd definitely be available for the postseason, and that he never considered not pitching.
We may never know what happened to prompt his change of heart. Presumably, it was the firestorm he caused.
But it's still not 100 percent certain that he'll pitch in the playoffs. From the beginning, the Mets had said they would monitor Harvey's workload carefully, which they've done thus far.
Harvey's not in the top 20 in innings among starting pitchers, and he isn't in the top 50 in pitches thrown. In his last four starts, the righty has averaged 98 pitches. But this is the time of the year when every start will be monitored closely. The Mets will trust him to be honest about his aches and pains.
General manager Sandy Alderson offered no assurances of anything on Monday. He simply said that the Mets would keep a close eye on Harvey, and that they would do nothing to put his health at risk.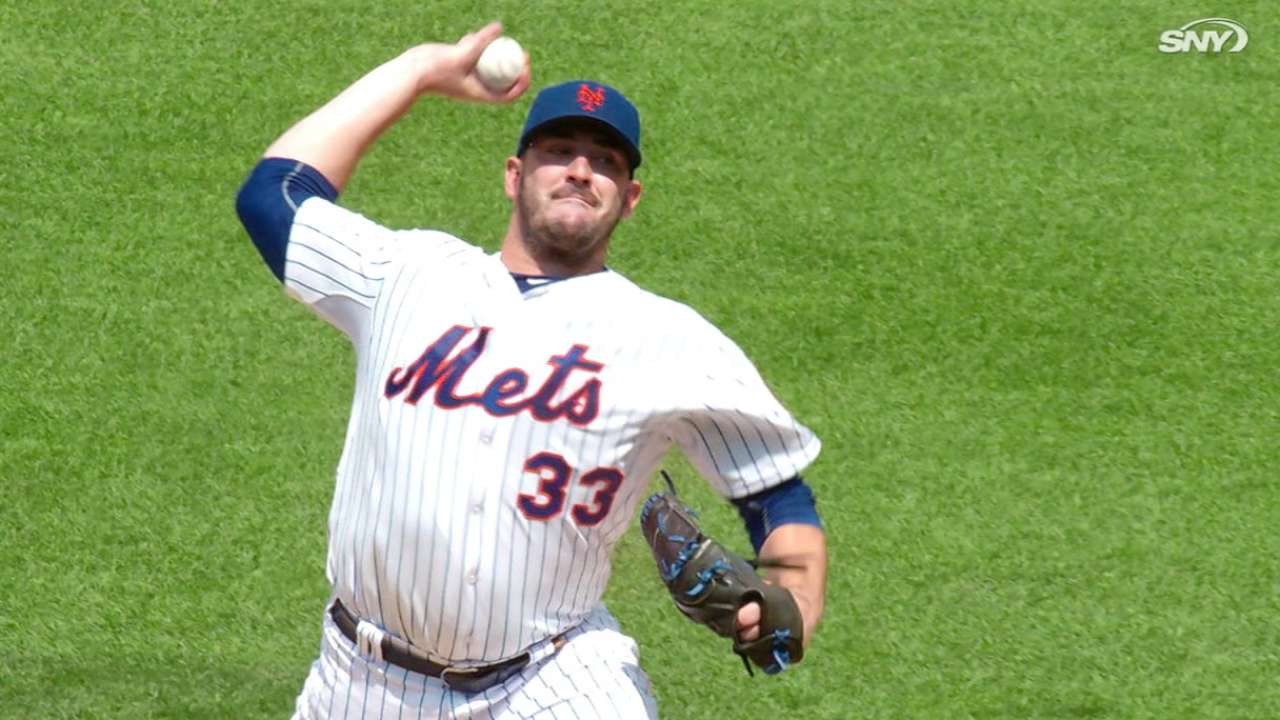 In other words, we're right back where we started. There's no right or wrong answer here. Harvey could be pushed toward 200 innings and come out of it fine. Or he could be shut down today, and get hurt the first time he picks up a baseball in Spring Training.
Never mind who said what. One of the great story lines of this magical Mets season is how strongly Harvey has bounced back from Tommy John surgery. Remember this is the guy whose debut in 2012 represented a thrilling new era of Mets baseball.
Harvey was the first of a string of young arms that could keep the franchise in contention for years to come. In this season back from having his right elbow reconstructed, he has been phenomenal.
First, there's his velocity. Harvey's curveball has averaged 83.9 mph -- the hardest in baseball. His fastball (96) and slider (89.6) are the second-hardest.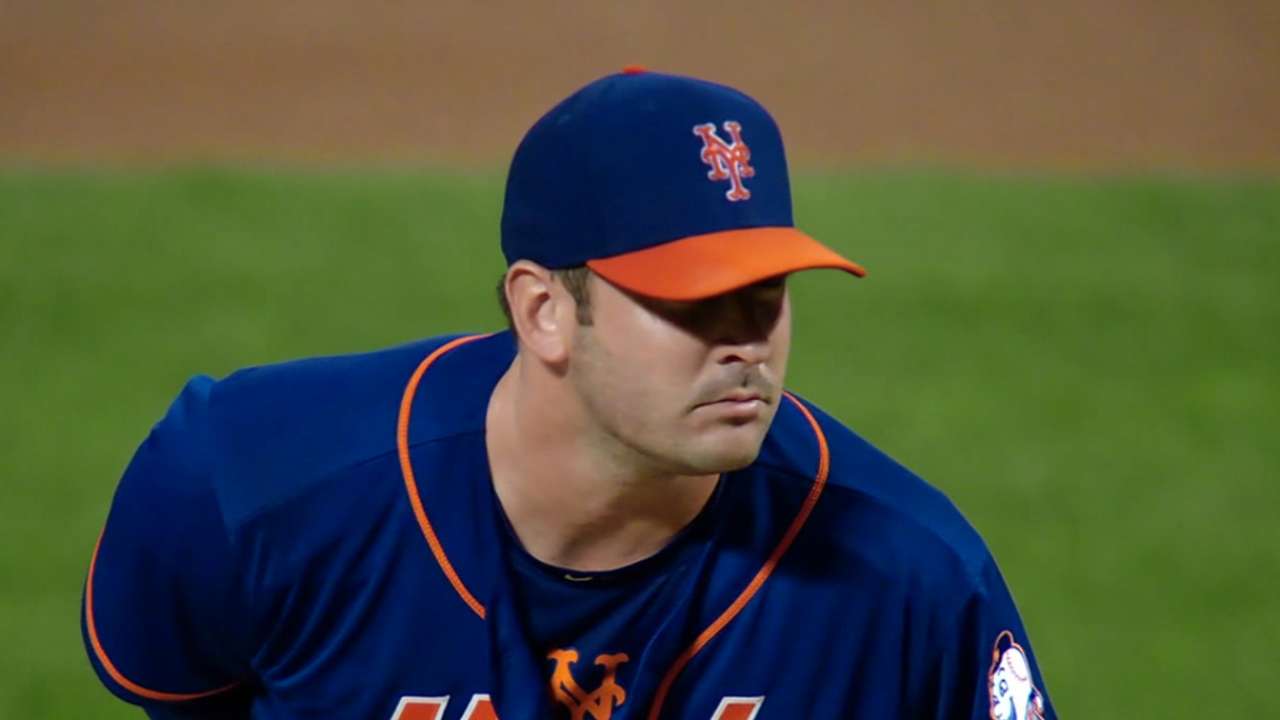 His name is dotted on the leaderboards:
- 10th in ERA at 2.60
- Eighth in WHIP at 1.01
- Ninth in batting average against (.218)
And this is only his first year back. Pitchers say the first year back is when the stuff is inconsistent, and that it's the second year when the crispness and best command return.
If Harvey is already pitching at the level of a No. 1 starter, how good will he be next season when the last of the rust is gone?
First, he has a fire to put out. He can do that by winning. If you're a competitor -- and Harvey is a great one -- this is the kind of thing you dream about.
Richard Justice is a columnist for MLB.com. Read his blog, Justice4U. This story was not subject to the approval of Major League Baseball or its clubs.