Latos set to face Angels on Wednesday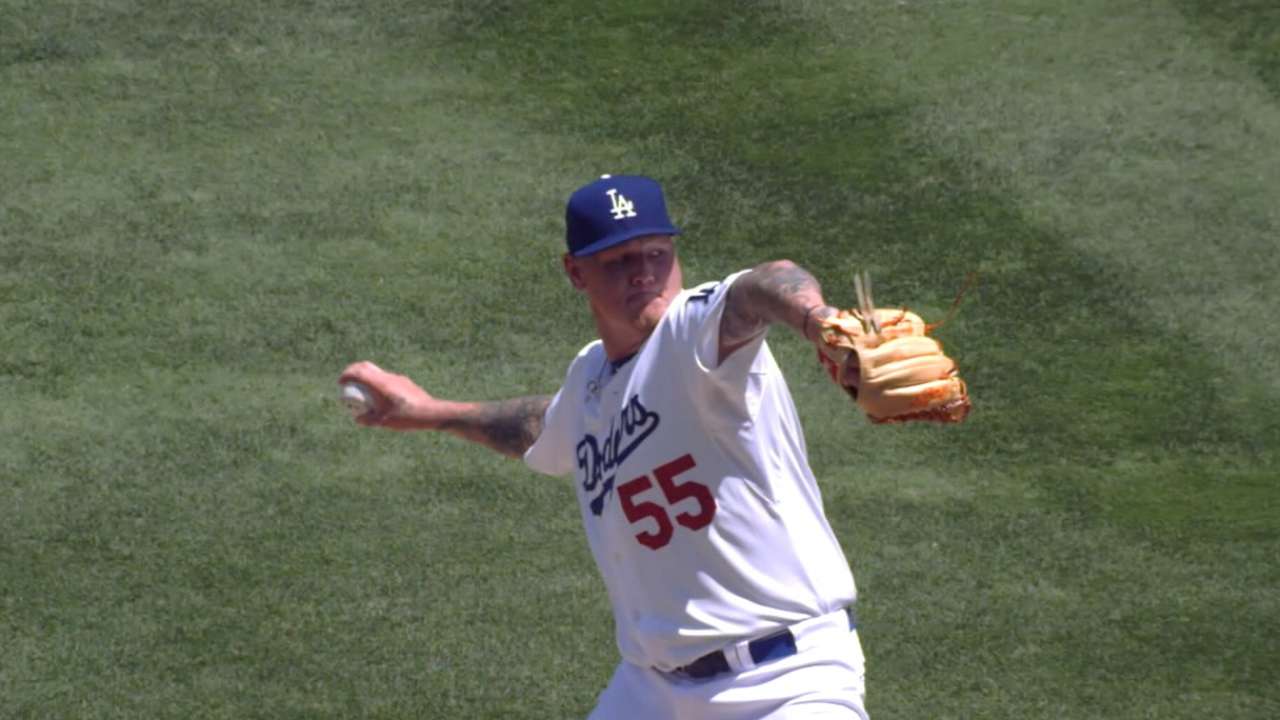 ANAHEIM -- Dodgers manager Don Mattingly said Mat Latos would be the club's starting pitcher on Wednesday in the series finale against the Angels, a team he handled in his Dodgers debut.
Latos gave up one run in six innings on Aug. 2, but earned a no-decision as the Dodgers won, 5-3, in 10 innings. The outing against the Angels is Latos' only quality start since joining Los Angeles.
"That was pretty much the reason," Mattingly said.
Latos is 0-2 with a 6.56 ERA in five starts since joining the team and was lifted after only 54 pitches in his last outing, Thursday against the Padres. In that outing, he allowed four runs on eight hits in four innings.
"He hasn't pitched as well as he's capable of, that's for sure. I think he would admit that," Mattingly said.
The Dodgers used a six-man rotation in the last turn through the order, adding Mike Bolsinger to the typical five of Zack Greinke, Clayton Kershaw, Alex Wood, Brett Anderson and Latos. Anderson left Sunday's start with a cramp in his left calf, and Bolsinger is a candidate to pitch this weekend and give Anderson and the others an extra day of rest. Bolsinger allowed three runs on just two hits -- both home runs -- and picked up his sixth win of the season Friday night against the Padres.
"We have some room for flexibility with him because of the number of starters we have here," Mattingly said. "We're going to take care of Zack and Clayton. You want to pitch those guys as much as possible, but you don't want to overdo it. Kind of the same way with Brett. With the other guys, it gives us a chance to match up a little bit, give guys some extra rest and see what's best for everyone."
Mattingly said Anderson will continue to be evaluated. Anderson said after Sunday's game that he would be on track to make his next start.
"We'll see what Stan [Conte, head trainer] says today and we'll make a good decision moving forward," Mattingly said before Monday's series opener.
Steve Bourbon is an associate reporter for MLB.com. This story was not subject to the approval of Major League Baseball or its clubs.