Yankees to shut down Eovaldi for 2 weeks
MRI on right-hander reveals elbow inflammation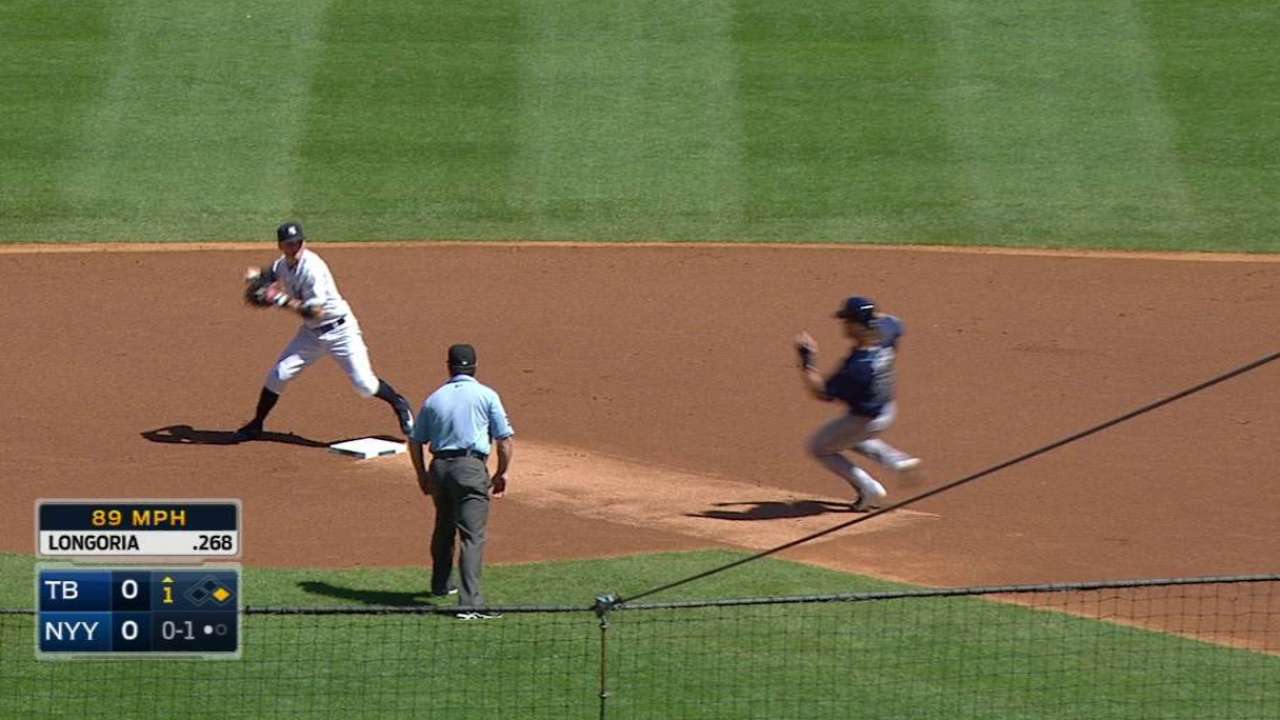 NEW YORK -- The Yankees announced on Monday that starter Nathan Eovaldi has right elbow inflammation and will be shut down for two weeks. Eovaldi was evaluated by head team physician Dr. Christopher Ahmad and underwent an MRI at NewYork-Presbyterian Hospital, which revealed the inflammation.
On Sunday, Yankees manager Joe Girardi had touched on his pitchers' health during a discussion about Matt Harvey and the Mets. Eovaldi wasn't one he was worried about.
"We have pitchers that I don't have concerns about physically," Girardi had said. "I don't have concerns about Evo. Evo's been to 200, 199 [innings]."
Eovaldi has been a consistent force for the Yankees all season, going 14-3 with a 4.20 ERA. He pitched on Saturday against the Rays and was handed his first loss since June 16. Before Saturday, Eovaldi led the Majors in winning percentage, but he hasn't looked the same in his last two outings.
On Aug. 30, he was pulled after five innings against the Braves. He threw 5 1/3 innings on Saturday. He had thrown eight innings on Aug. 24 and seven innings on Aug. 19.
With CC Sabathia expected to come off the disabled list Wednesday and start against the O's, it's possible the Yanks will stick with a five-man rotation.
Grace Raynor is an associate reporter for MLB.com. This story was not subject to the approval of Major League Baseball or its clubs.