Flowers dinged twice on rough Labor Day
Catcher OK after hit by pitch to left hand, hard foul off chin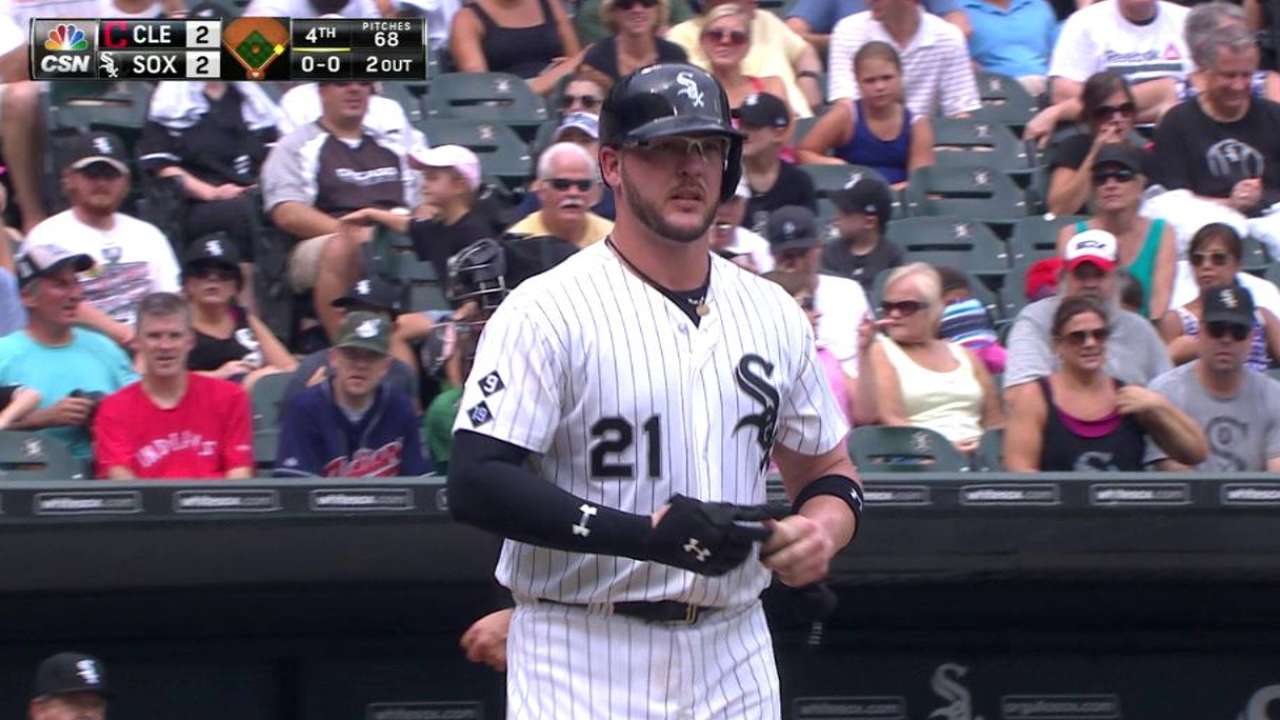 CHICAGO -- No matter how your day went Monday, no matter how you dealt with the searing heat and humidity if you were in Chicago, it had to be a better afternoon than what White Sox catcher Tyler Flowers endured.
Flowers was hit in the left hand by a Trevor Bauer pitch with two outs in the fourth inning of a 3-2 Cleveland victory. He was replaced by pinch-hitter Leury Garcia leading off the seventh. X-rays revealed no significant damage and Flowers was considered day to day.
But the durable backstop also took a Francisco Lindor foul ball off the chin area of his catcher's mask on the second pitch of the game from Chris Sale. The pitch came in at 96 mph, and the impact was not pleasant.
"You don't really expect that especially early in the game," Flowers said. "It hurts a little. Sale threw it pretty hard. Apparently it just missed my glove, right in the chin pretty good."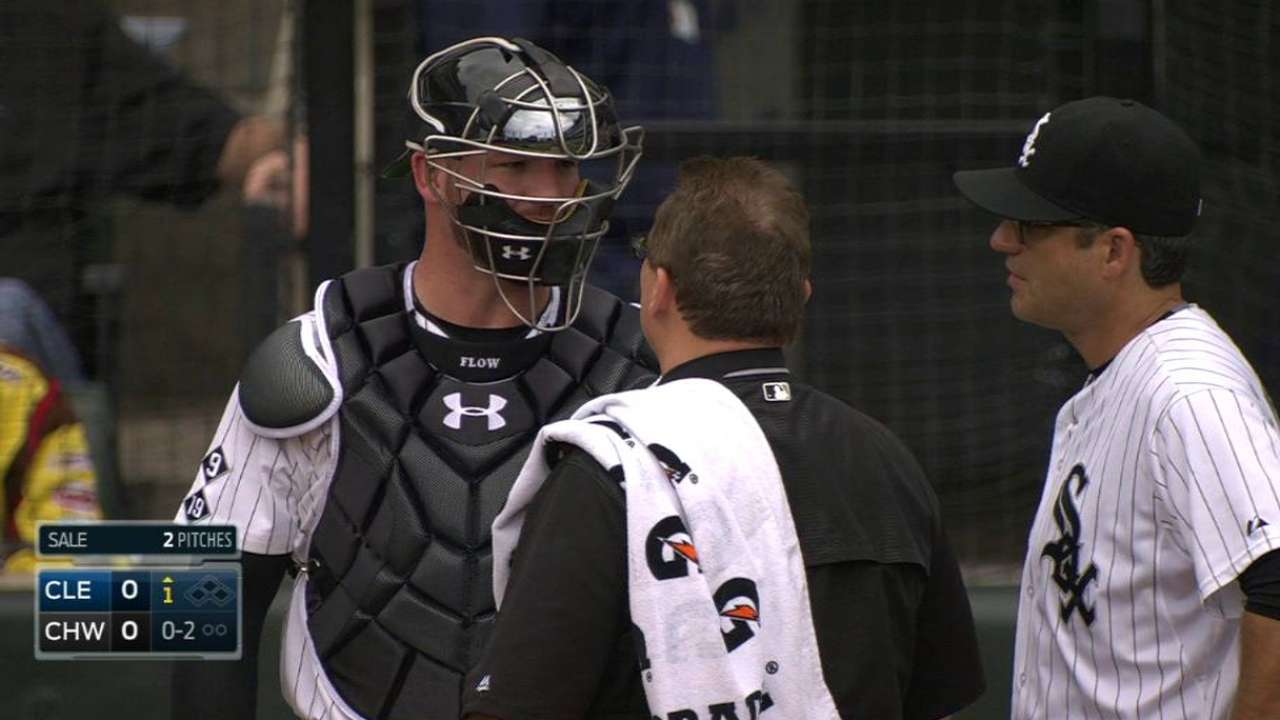 Postgame eating was tough for Flowers, who said his jaw was pretty locked, especially on the right side.
"Life of a catcher," said Flowers with a resigned smile. "One heck of a day for me."
Bauer's errant pitch marked the second straight start in which Flowers was hit in the left hand, with Jeremy Guthrie plunking him Friday night. Through all this pain, Flowers seemed more frustrated with being unable to build on the team's four-game winning streak and watching another quality Sale start go for naught.
"It's just been a tough year on a lot of things, offense for a lot of us, and myself definitely included in that," Flowers said. "You can't change anything. You just keep working hard.
"We're running out of time to say that hopefully it turns, but just keep working hard. I don't know what else to do but to keep working hard and trying to get better."
Scott Merkin is a reporter for MLB.com. Read his blog, Merk's Works, follow him on Twitter @scottmerkin and listen to his podcast. This story was not subject to the approval of Major League Baseball or its clubs.