Kendrick's arm, bat do it all for Rockies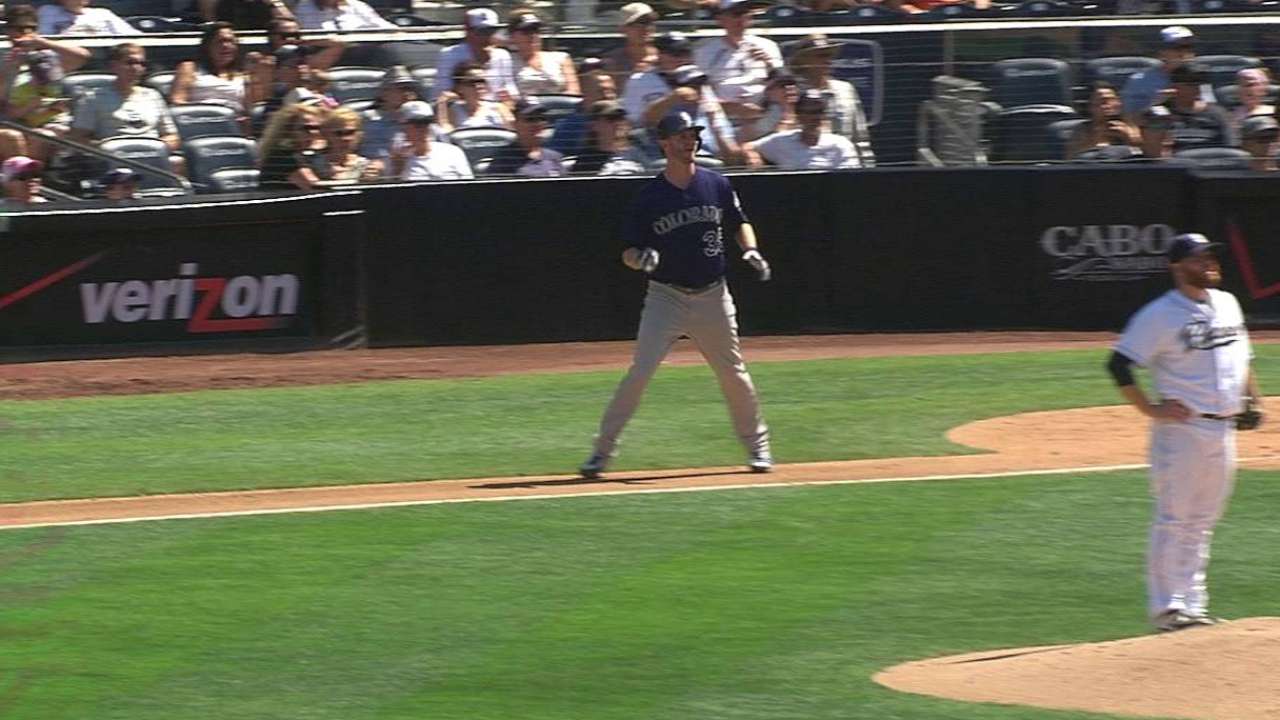 SAN DIEGO -- Monday's 6-4 win for the Rockies against the Padres would turn out to be a memorable game for starting pitcher Kyle Kendrick.
Surprisingly, not for what he did on the mound, but at the plate.
In the fourth inning, Kendrick smashed his first career home run, blasting a 368-foot homer to left field, as the ball hit of the second deck of the Western Metal Supply Building. It took Kendrick 368 career at-bats before notching his first homer, which in turn was the 800th home run at Petco Park.
"Ran into one I guess, was looking for a fastball and ran into it," Kendrick said. "It was fun, I enjoyed it."
Kendrick said he plans on keeping the ball.
"Oh yeah I am going to keep that," Kendrick said. "First home run, I think that's pretty special."
Manager Walt Weiss admitted he wasn't expecting Kendrick to go long.
"It was a good day for [Kendrick], gets a W, hits a home run," Weiss said. "He has been working back, it's only his second start after being out a long time. Still trying to build him up, but he did a great job, put us in a position to win that game."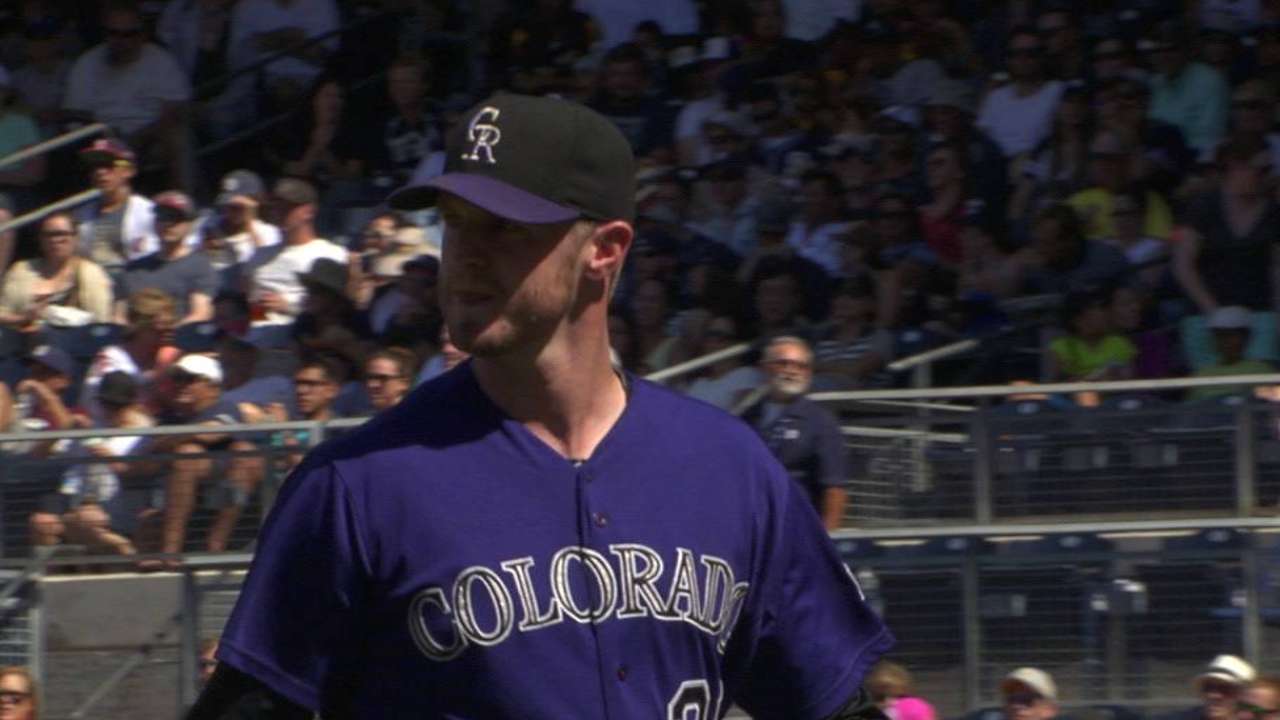 Kendrick, who made just his second start since coming off the disabled list on Sept. 2 with right shoulder inflammation, allowed three runs off seven hits, while striking out four in five innings to pick up his fifth win of the season.
After his home run, Kendrick made a big play on the mound. With runners on the corners, and the Rockies with a three-run lead, Padres catcher Austin Hedges lined a ball up the middle that Kendrick caught, saving a run. The right-hander then quickly threw to first base to double off Derek Norris to end the inning.
"I felt better today," Kendrick said. "The weather was great. My arm felt a lot better, my pitch count is better. I felt stronger. Got some tough innings, got some guys on base, got out of some jams, but all in all it was pretty decent."
Beth Maiman is an associate reporter for MLB.com. This story was not subject to the approval of Major League Baseball or its clubs.