Yost shakes up the order of things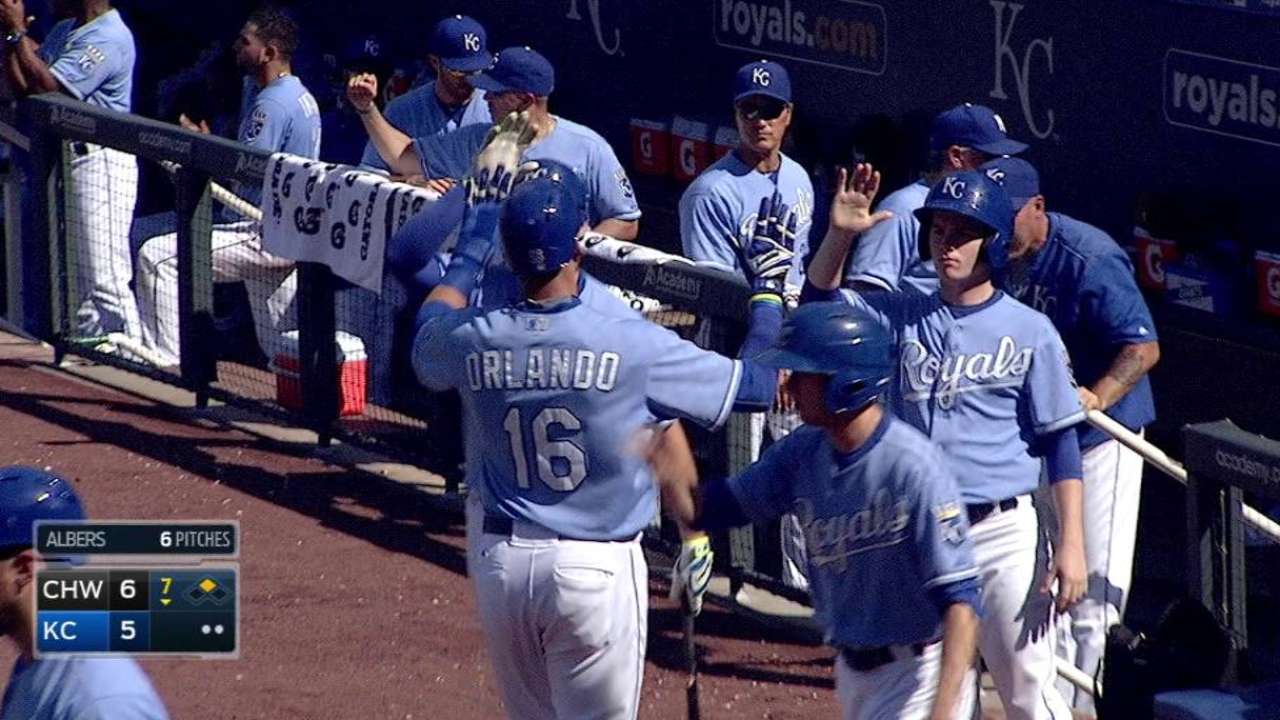 KANSAS CITY -- Manager Ned Yost on Monday dropped shortstop Alcides Escobar from No. 1 in the batting order to ninth, and moved Ben Zobrist into the top position.
Escobar had been inserted into the leadoff spot last Sept. 14, when Yost decided to shuffle his order and bunch speed at the top. The move led to an offensive turnaround late in the season and through the playoffs.
But Escobar has been slumping lately. Since July 21 he has a slash line of .195/.226/.232. In 34 games with the Royals, Zobrist has a .409 on-base percentage. Yost also indicated that Alex Gordon, who has a .396 on-base percentage, will move into the second spot, possibly as soon as Tuesday.
"We've done really, really well since Esky has been in the leadoff spot -- we're 28 games over .500," Yost said. "But we're getting to the point now where we're looking at all of our options and making sure we maximize our scoring potential.
"[Escobar] has slumped a little bit in the second half. From the playoffs to the All-Star break, he was really good. But he's not the prototypical leadoff guy, because he's not an on-base guy. He swings the bat.
"We did it out of necessity last year. Now we've got ... Gordon and Zobrist, who get on base. Esky is more of a run producer than a table-setter. We'll maximize him from down in the order -- kind of a second leadoff guy."
Escobar took the news with a shrug.
"I liked [hitting leadoff]," Escobar said. "But I'll do whatever they want. I'll still play just as hard. I have no problem at all."
Jeffrey Flanagan is a reporter for MLB.com. Follow him on Twitter at @FlannyMLB. This story was not subject to the approval of Major League Baseball or its clubs.