Since return, Porcello trending upward
Red Sox righty different pitcher after stint on DL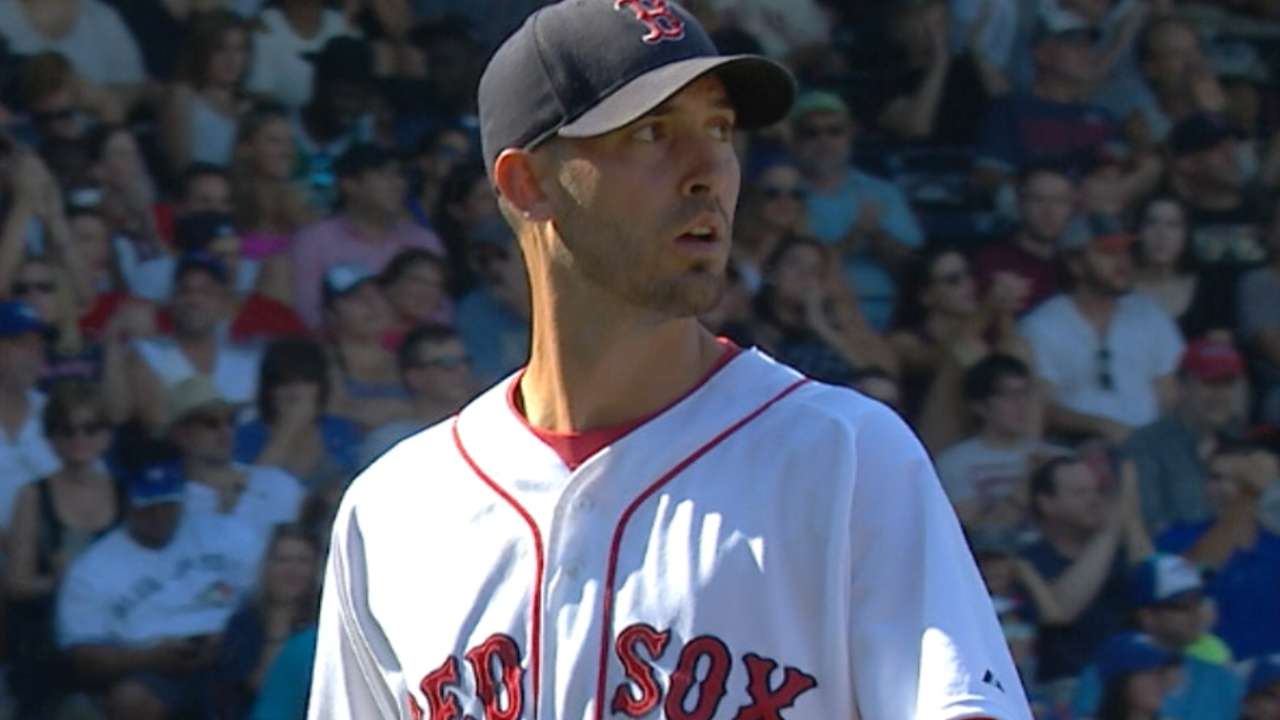 BOSTON -- Plenty has been made of Rick Porcello's roller-coaster season. After struggling the first few months, the Red Sox right-hander continued to quiet critics Monday, helping the team to an 11-4 win over the Blue Jays at Fenway Park and continuing an impressive streak since coming off the disabled list.
An entirely different pitcher since returning from a right triceps strain at the end of August, he's recorded three quality starts, going 2-1 with a 1.61 ERA and 22 strikeouts. Before the stint, he was 5-11 with a 5.81 ERA in 20 starts.
In Monday's outing, the sinkerballer held a powerful Blue Jays offense to just four runs (three earned) on eight hits in 7 1/3 innings to earn the win.
"What's really impressive is how he's come back since he's come off the disabled list. It's the length of his outings, it's the easy, quick innings that's allowing him to throw into the seventh, eighth inning," Red Sox interim manager Torey Lovullo said. "Fastball command, movement of his two-seam fastball, location of his two-seam fastball, confidence in all of his pitches, and he worked hard to get to that point. He deserves so much credit for what's going on."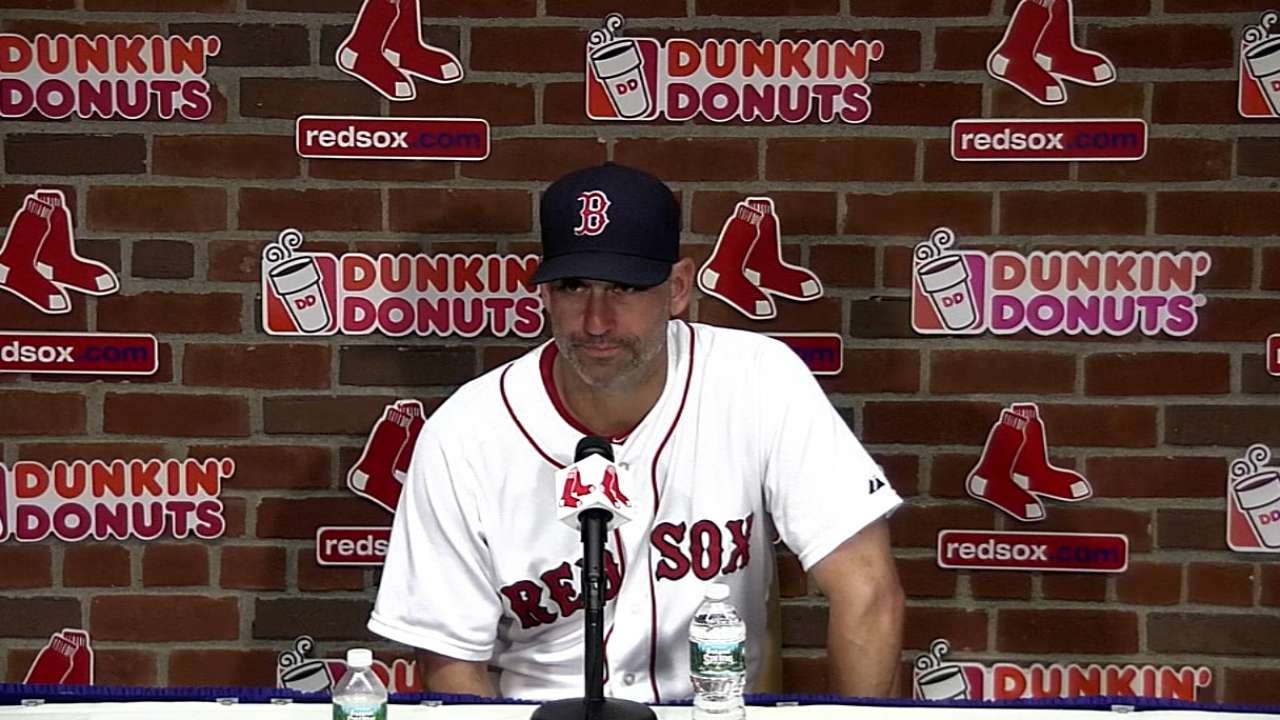 Porcello's biggest adjustment has been consistently throwing his two-seam fastball instead of mixing in his four-seamer.
He began the day allowing a solo shot to Josh Donaldson in the first before surrendering another solo home run to Justin Smoak in the fifth.
However, he settled in and got two important double plays in the sixth and seventh to quell a Blue Jays comeback.
"That's why I'm here, to pitch deep into games and be consistent," Porcello said. "I feel good. I'm throwing the ball like myself. I just want to continue that trend."
Quinn Roberts is a reporter for MLB.com. This story was not subject to the approval of Major League Baseball or its clubs.