Reyes is perfect at plate with 5-for-5 day for TinCaps
Padres' No. 26 prospect matches career-highs in hits, doubles and RBIs for Class A Fort Wayne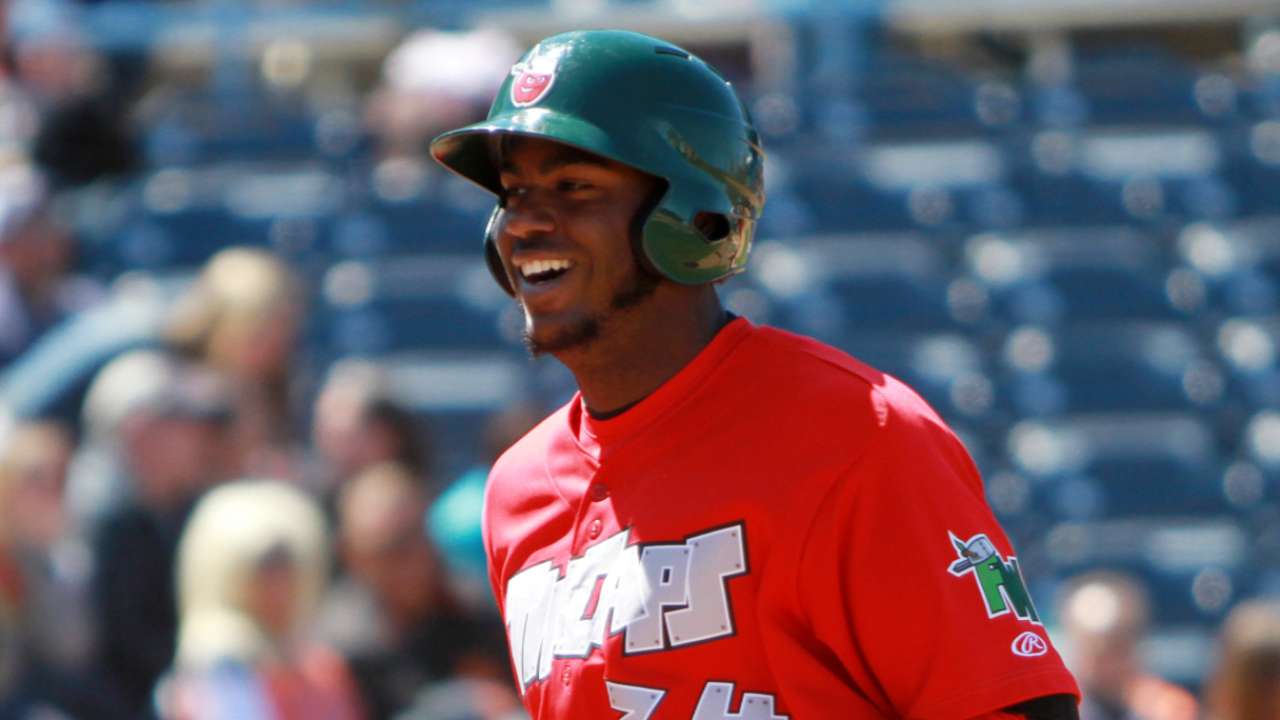 Franmil Reyes is officially on fire.
The Padres' No. 26 prospect matched his career highs with five hits (5-for-5), three doubles and five RBIs on Monday as Class A Fort Wayne blew out Bowling Green, 17-0.
Reyes' five-hit performance, his first since 2012, extended his hitting streak to eight games, during which he's batting .531 (17-for-32) with eight runs scored, four doubles, two home runs and 10 RBIs.
After batting just .235/.299/.360 with 37 RBIs over his first 89 games with Fort Wayne, Reyes has been a more consistent hitter for the TinCaps down the stretch. Since achieving his first career five-RBI game back on July 29, the 18-year-old outfielder is batting .307 with 19 runs scored, 14 extra-base hits and 25 RBIs in his last 34 contests.
The 6-foot-5, 240-pounder has done most of his damage this year from the cleanup spot, posting a .285 batting average with 13 doubles and 31 RBIs over 172 at-bats (46 games) in that role.
Through 123 games this season, Reyes is hitting .255 with a .713 OPS, 25 doubles, seven triples, eight home runs, 63 RBIs and 10 steals.
Mike Rosenbaum is a reporter for MLB.com. This story was not subject to the approval of Major League Baseball or its clubs.