Burnett to start Thursday; Bucs to rest Cole
Pirates veteran returns after rehabbing elbow strain; young ace to rejoin rotation for Sept. 15 twin bill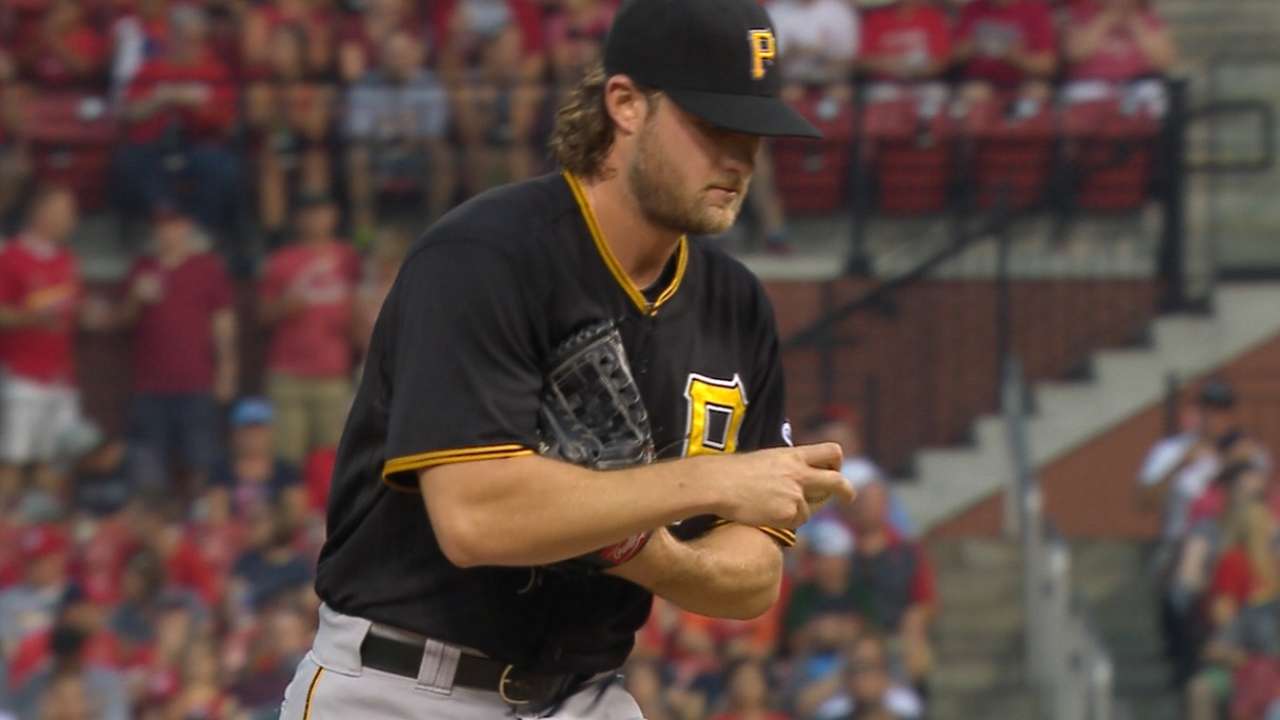 CINCINNATI -- The Pirates are ready to plug A.J. Burnett back into their rotation and unplug Gerrit Cole for a few extra days.
After Monday's 3-1 loss to the Reds at Great American Ball Park, manager Clint Hurdle announced the Pirates' rotation through this weekend. The most notable addition was Burnett, slated to come off the disabled list Thursday, and the most notable omission was Cole, who will skip his next scheduled start.
The Pirates will finish out a three-game series against the Reds with left-handers Francisco Liriano and J.A. Happ, who will start Tuesday and Wednesday, respectively.
Burnett is scheduled to pitch against the Brewers on Thursday at PNC Park, his first start since July 30. The veteran right-hander, pitching in his final Major League season, has quickly made his way back from a flexor strain in his right elbow.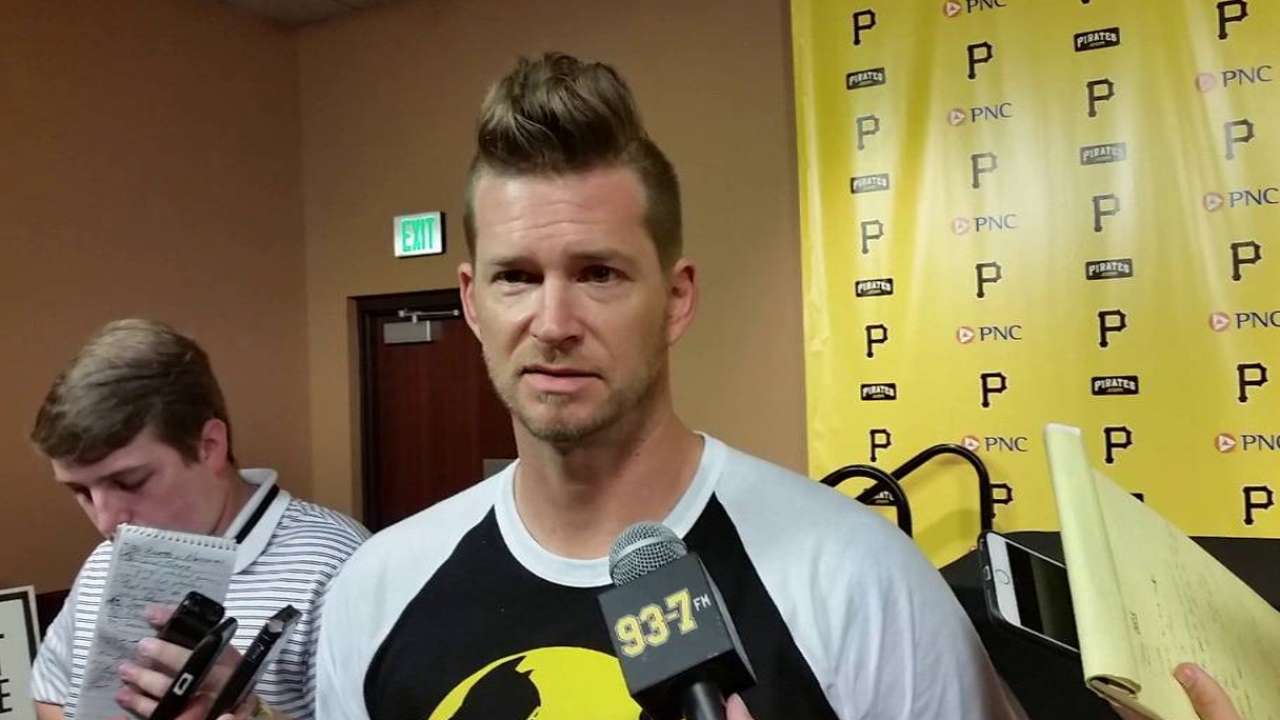 Right-hander Charlie Morton will start Friday, but he won't be followed by Cole as he was last weekend at Busch Stadium. Instead, Jeff Locke will start Saturday, and Liriano will pitch Sunday.
The Pirates have been mapping out a plan to skip one of Cole's starts down the stretch, a way to lessen the biggest workload of his young career.
Cole, the All-Star right-hander who turns 25 on Tuesday, has thrown 180 2/3 innings this season. His professional career high is 185 1/3 innings, which he totaled between Triple-A Indianapolis and the Majors in 2013.
"We'll find a way to unplug him for a start," Hurdle said. "We actually talked about this after the last off-day, over two weeks ago. We've had it mapped out for a while. He's good with it."
It's not as if Cole is being shut down, either. He will rejoin the Pirates' rotation on Sept. 15, when the Bucs and Cubs meet for a doubleheader at PNC Park.
Cole put together one of his best outings of the year Sunday night in St. Louis, holding the Cardinals to two hits and striking out seven over seven scoreless innings.
And no, Hurdle said, that start did not make the Pirates re-think their plans.
"We were in a good place with it. He understands the situation, and he wants to finish the season," Hurdle said. "You're unplugging him for a start. We'll plug him back in for one of the games in the doubleheader."
The Pirates hope to see Cole pitching well beyond that, ideally deep into October. Will the small period of time down help keep Cole fresh down the stretch?
"We're going to find out," Hurdle said.
Adam Berry is a reporter for MLB.com. Follow him on Twitter at @adamdberry. This story was not subject to the approval of Major League Baseball or its clubs.