Jennings ejected for arguing strike call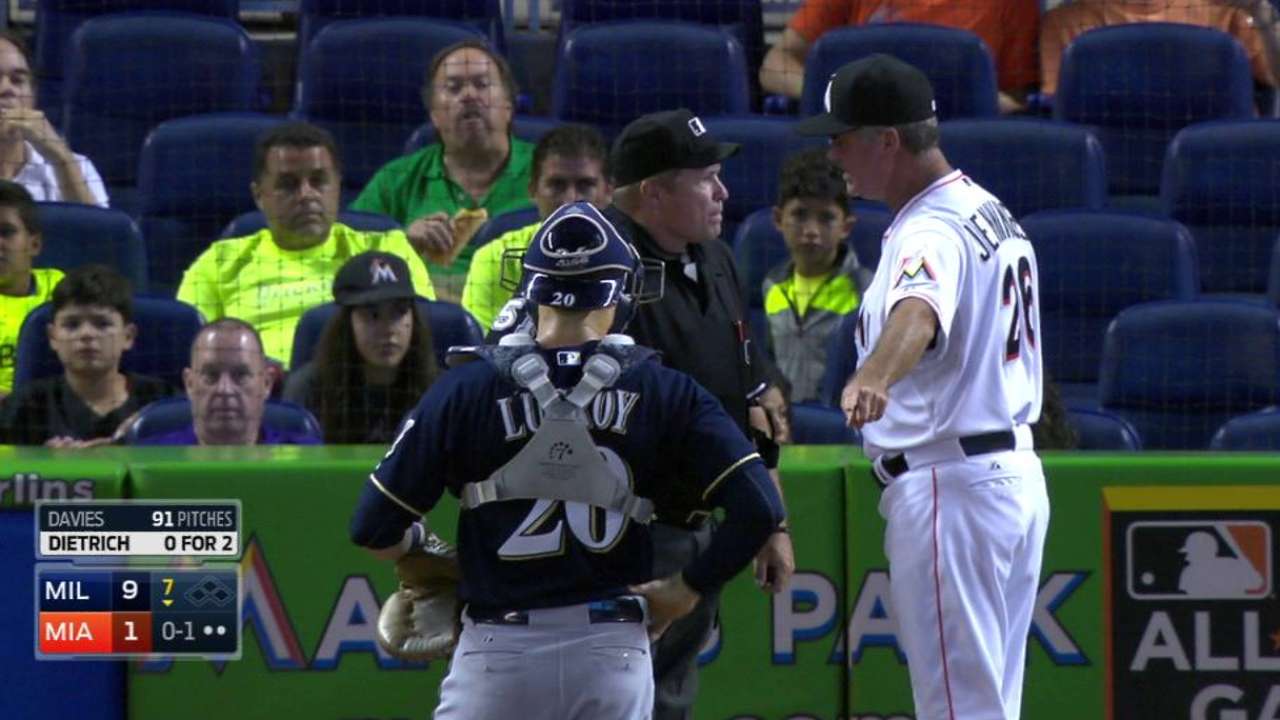 MIAMI -- Marlins manager Dan Jennings earned his third ejection of the season in the bottom of the seventh inning of Monday afternoon's 9-1 loss to the Brewers at Marlins Park.
With Miami trailing, 9-1, the first-year manager was tossed by home-plate umpire Marvin Hudson with two outs after arguing Hudson's strike zone. The ejection occurred after Miami's Derek Dietrich took Strike 1 on a curveball from Milwaukee starter Zach Davies.
"It was just a little bit of a liberal strike zone for me," Jennings said. "I felt like he was expanding down below. We had a difference of opinion, I expressed it, and he did what he had to do and ran me. So that's over, and we'll be back tomorrow. Hopefully our mindset and at-bats will pick up."
Dietrich went on to fly out to center field to end the inning.
Steve Wilaj is an associate reporter for MLB.com. This story was not subject to the approval of Major League Baseball or its clubs.