ICYMI: Critical error downs Friars in finale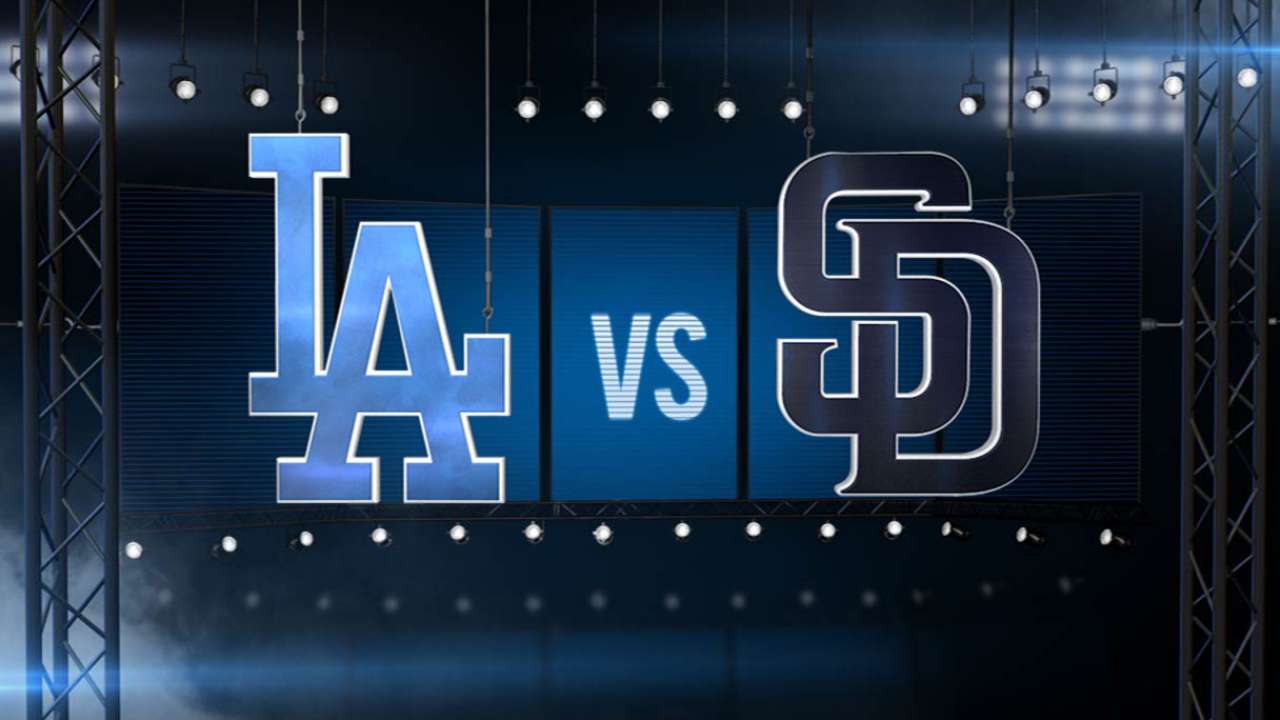 Despite what the box score might suggest, Sunday's contest between the Friars and Dodgers was a gridlocked pitcher's duel with Andrew Cashner and Brett Anderson each delivering solid starts for their respective teams. But Cashner was once again the victim of scarce run support as the Padres dropped the series finale to Los Angeles, 5-1, on Sunday afternoon.
Cashner was efficient on Sunday as he surrendered only two earned runs on five hits and four walks over six innings, with five strikeouts. The Padres' bullpen was unable to keep the game close as a critical error in the seventh inning by reliever Nick Vincent allowed three runs.
All three runs in the seventh inning were unearned after Marcos Mateo and Vincent combined for one inning of relief and two combined hits. Jon Edwards and Frank Garces each delivered an inning of relief as well, delivering four combined strikeouts without allowing a hit over two innings.
The lone Padres run came via a Jedd Gyorko solo homer in the third inning that knotted the game at 1. Outside of Gyorko's laser beam home run, the Padres offense only delivered one other extra-base hit. That came from outfielder Matt Kemp, who extended his on-base streak to 26 games.
Recently reinstated outfielder/first baseman Wil Myers made a notable highlight on the day, and he delivered a line-drive single in the sixth inning off of starter Brett Anderson before he left the game with a leg injury. Yangervis Solarte extended his hitting streak to seven games with a single in the first inning, while Justin Upton swiped his 19th stolen base of the season. Upton needs just one more stolen base to reach the 20-20 club -- meaning he has at least 20 home runs and 20 stolen bases -- for the first time since the 2011 season.
In case you missed it, here's a look at some highlights and stories:
Padres postgame recap: Padres throw game away on Vincent's error
Cashner delivers a quality start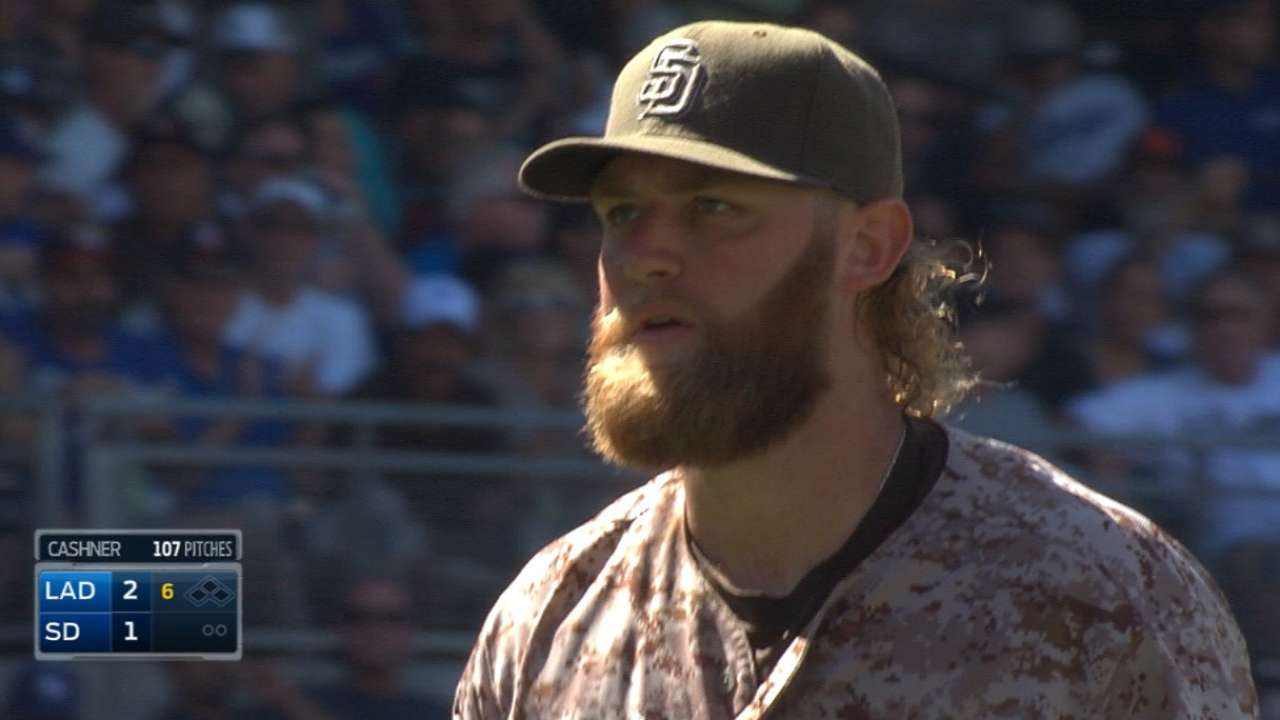 Myers makes a great running grab in center to end the 2nd inning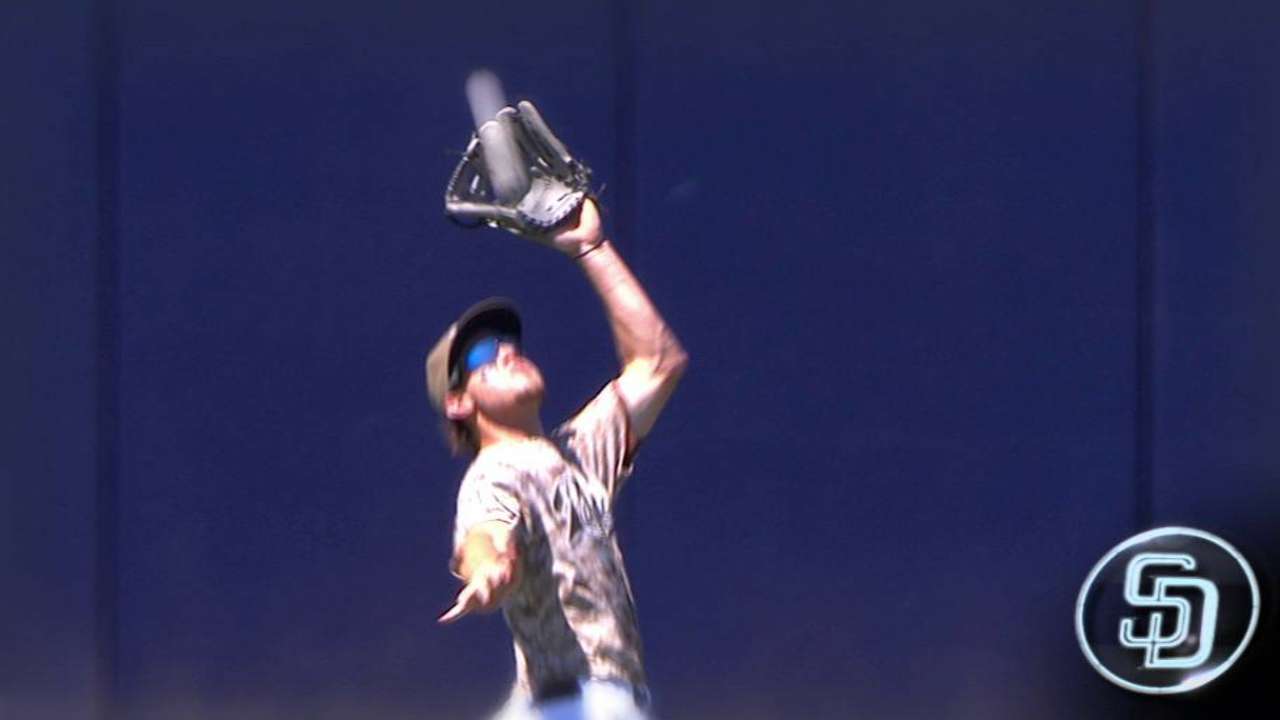 Gyorko ties the game with a solo shot to left center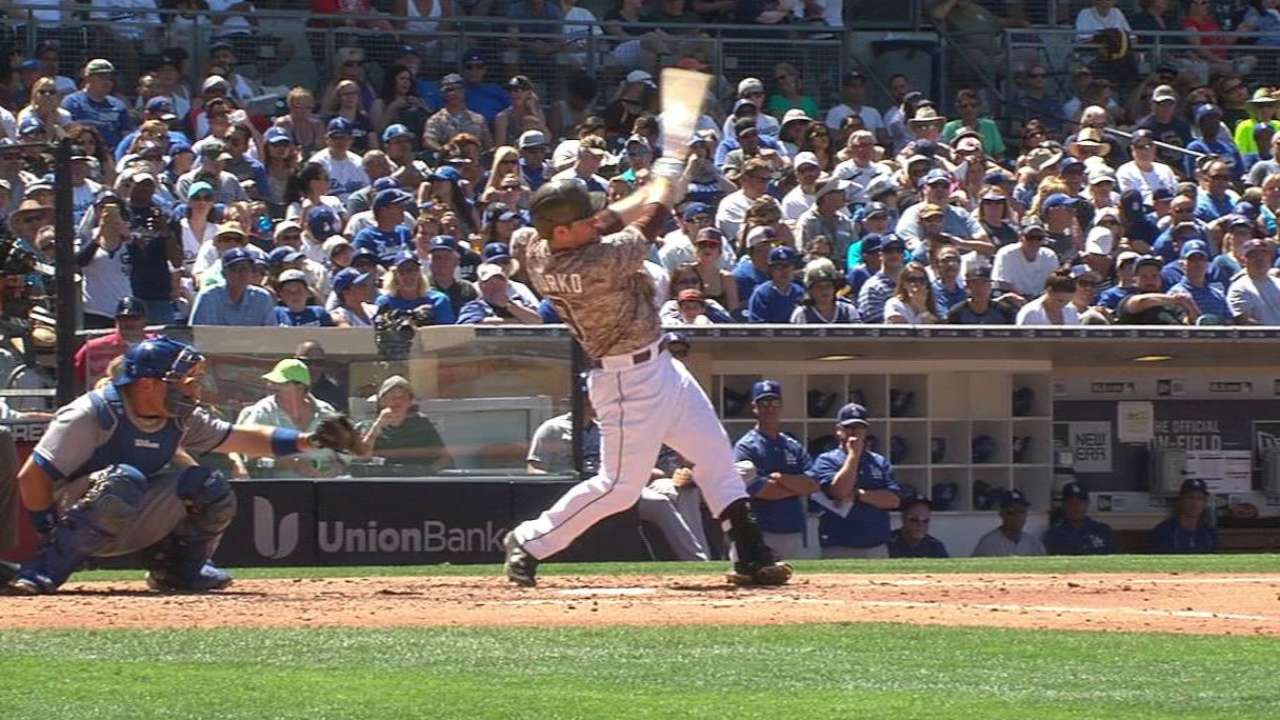 Hedges nabs Rollins at third on an attempted steal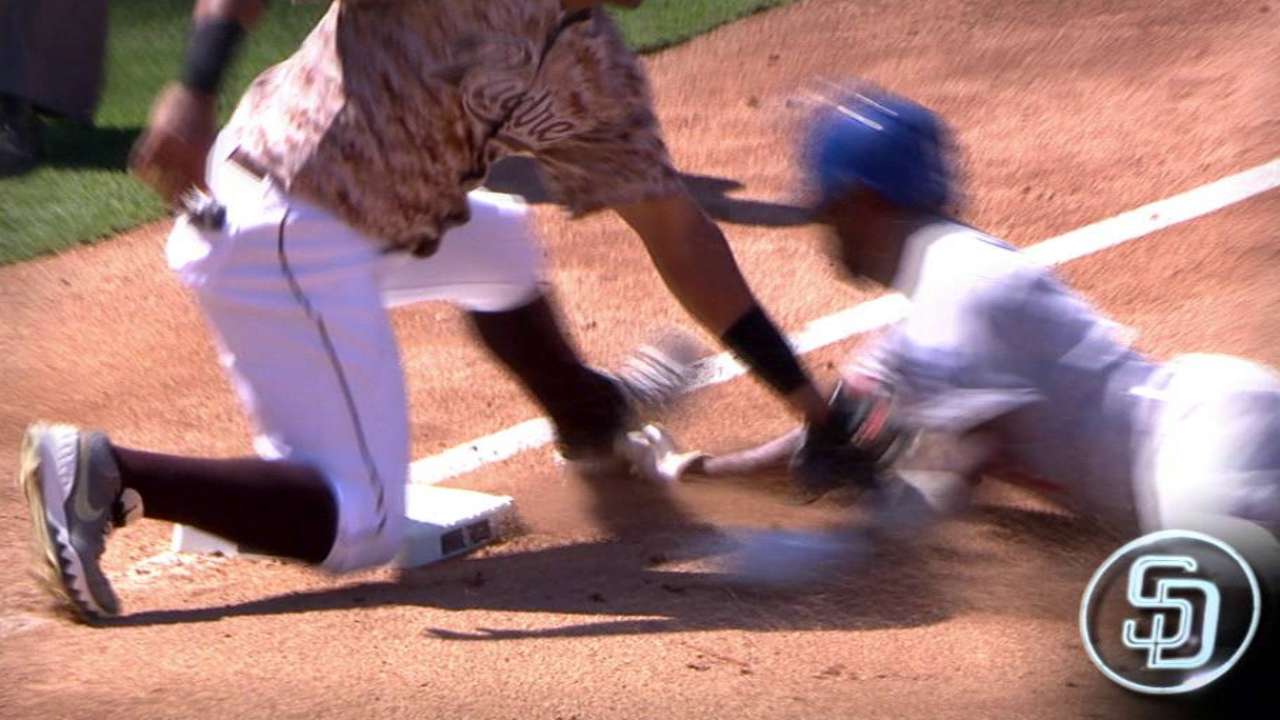 Wallace packs a wallop off the bench: Wallace evolving, thriving as pinch-hitter
Right-handed veteran shuts down rehab in 2015: Johnson shut down for remainder of season
Kemp continues individual success amid team struggles: Kemp extends on-base streak in loss
Cut4 on last night's sort-of ceremony: Will Ferrell inducted into Hall of Fame … kind of
Down on the Farm: Erlin pitches shutout as El Paso sweeps doubleheader
Murph's Musings: JJ won't throw again in 2015
Game Notes vs. LAD (09.06) Friars Call on Cash for Sunday Series Finale
Looking forward to the next game:
Friar Forecast at Petco Park: Kennedy, Kendrick open four-game set
Monday's probable pitchers: Ian Kennedy (8-12, 3.88 ERA) vs. Kyle Kendrick (4-12, 6.29 ERA)