Hundley remains out with neck stiffness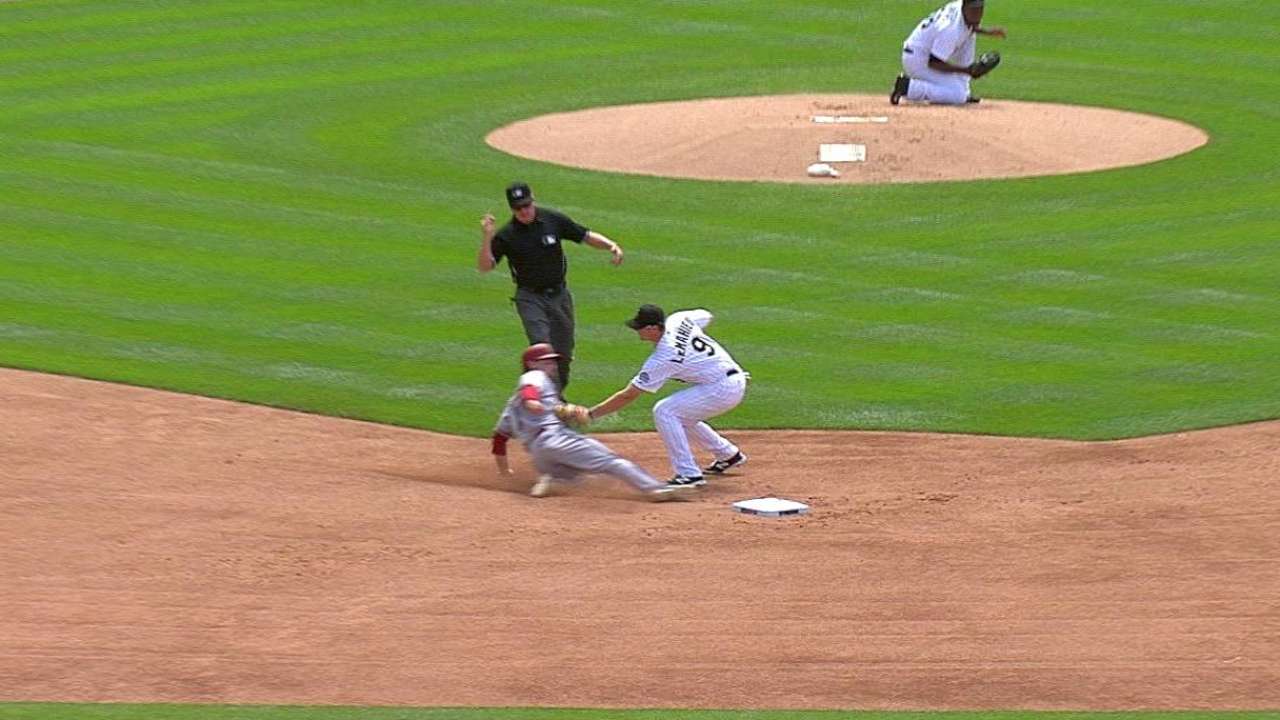 SAN DIEGO -- Nick Hundley was out of the Rockies' lineup on Monday, as Colorado begins a four-game series with San Diego at Petco Park.
Hundley left Sunday's 7-4 loss to the Giants with neck stiffness. The catcher said his neck locked up after fouling off a pitch during his at-bat in the fourth inning and Dustin Garneau came in to replace him in the sixth inning.
"They called it a cervical strain," Hundley said after Sunday's game. "My neck's been good. Just one of those things where I maybe took a weird swing or something. Not exactly sure how or why it happened."
Garneau started at catcher on Monday and went 0-for-3 in the Rockies' 6-4 win over the Padres.
"I knew [Hundley] was going to be down [Monday], he's pretty sore," Rockies manager Walt Weiss said. "Hopefully he will be ready to go again [Tuesday]. But we will have to see. We got Garneau that can run back there and protect us, but Nick will be day to day."
Weiss added that he didn't think Hundley's neck was anything too serious, more that the catcher tweaked it and it locked up on him.
Garneau was called up from Triple-A Albuquerque on Aug. 19, when backup catcher Michael McKenry went on the 60-day disabled list with a torn lateral meniscus in his right knee.
Garneau will be making his sixth start at catcher for the Rockies this season. He recorded his first Major League hit on Aug. 20, hitting a double in his first career at-bat.
"[Garneau has] been great. We have always loved the makeup, he is intelligent and tough," Weiss said. "He's done a nice job so far handling the position. He's getting an opportunity. And he's always had the reputation of a real solid catch-and-throw guy and he's shown that. But he's also shown a good feel back there for calling the game and not afraid to command the staff too."
Beth Maiman is an associate reporter for MLB.com. This story was not subject to the approval of Major League Baseball or its clubs.