Miggy marvels at Ripken's streak
Slugger has played through injuries to notch near-complete seasons, appreciates astounding record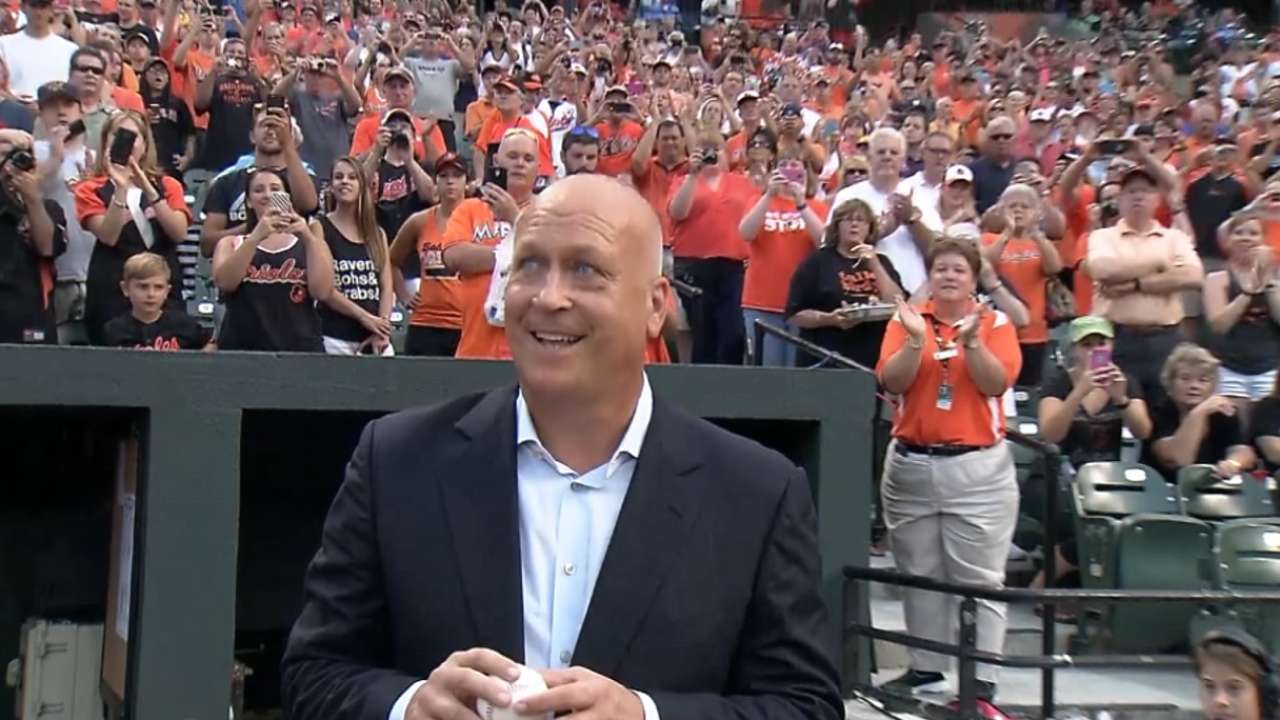 DETROIT -- Twenty years after Baltimore's Cal Ripken Jr. broke Lou Gehrig's record for consecutive games played, his mark looks as likely as ever to stand the test of time. Few appreciate that more than Tiger slugger Miguel Cabrera, who has played through more injuries down the stretch in recent years than any superstar.
"Wow," Cabrera said. "It was amazing. You dream of playing 162 games, and he played in how many? Two thousand what?"
By the end, Ripken played in 2,632 conescutive games. Gehrig, the Hall of Fame Yankee, had a streak of 2,130.
"You dream to play a good, full season without a day off," Cabrera said. "That's amazing. You have to be physically good and mentally tough, like strong."
Cabrera has come close to a full season, playing 161 games in both 2011 and 2012. He played 160 games in three other seasons. His only game missed in 2011 was for the birth of his son.
Those days are likely over for him now. At age 32, and after foot and ankle surgery, he's more likely to get healthy days off to rest his legs. But even young players these days get days off to regroup, making consecutive-game streaks tougher to put together.
"I think more managers now, they like to rest their players," Cabrera said. "I don't know if it's gonna happen again. It's tough."
Like others, Cabrera has heard people say that Ripken could've put up even better statistics had he taken days off.
"How are you going to do better than that," Cabrera asked. "That's crazy."
Jason Beck is a reporter for MLB.com. Read Beck's Blog, follow him on Twitter @beckjason and listen to his podcast. This story was not subject to the approval of Major League Baseball or its clubs.