Rays sticking with Moore in rotation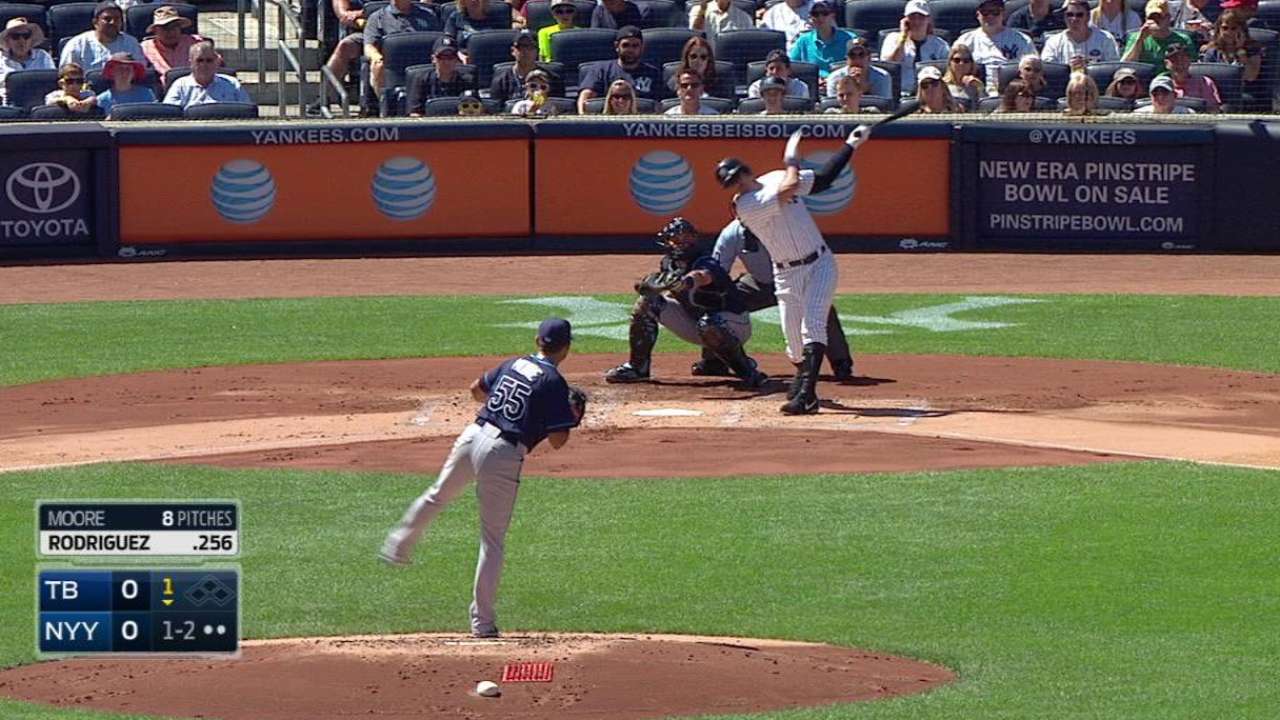 DETROIT -- Following an encouraging outing in his return to the Major Leagues, Rays left-hander Matt Moore will remain in the rotation for the time being, manager Kevin Cash said Monday morning.
Moore, an All-Star in 2013 who returned from Tommy John surgery in July only to struggle and be demoted to Triple-A Durham, will start Saturday against the Red Sox at Tropicana Field.
"I was happy for him," Cash said after Moore allowed two runs on three hits over 4 2/3 innings Saturday against the Yankees. "In my opinion, he looked like a different guy as far as the way he continued to pound the strike zone."
Moore, who tossed 79 pitches against New York, posted a 3.30 ERA over five starts during his month at the Triple-A level.
Following Thursday's off-day, Chris Archer will start Friday's opener against Boston. Right-hander Nathan Karns, who had a 3.69 ERA over 26 starts, will continue to work out of the bullpen, though Cash has said the rookie may start again at some point this year.
Worth noting
• Right fielder Steven Souza Jr. is nearing his return from a fractured left hand, but it may still be a few days before he's ready to rejoin the Rays. He was slated to bat leadoff for Durham on Monday, and Cash said the outfielder will likely then join Class A Advanced Charlotte.
"I know he's itching to get back, and he worked really hard to get back," Cash said. "We want to make sure it's the right time. When he comes back, he's gotta be ready to help us and be all timed up like he's capable of."
• The Rays are expected to announce more callups Monday evening or Tuesday afternoon, with Durham's season finale on Monday.
Alejandro Zúñiga is an associate reporter for MLB.com. Follow him on Twitter @ByAZuniga. This story was not subject to the approval of Major League Baseball or its clubs.