MLB.com Columnist
Roger Schlueter
Stats of the Day: Harper's homer collection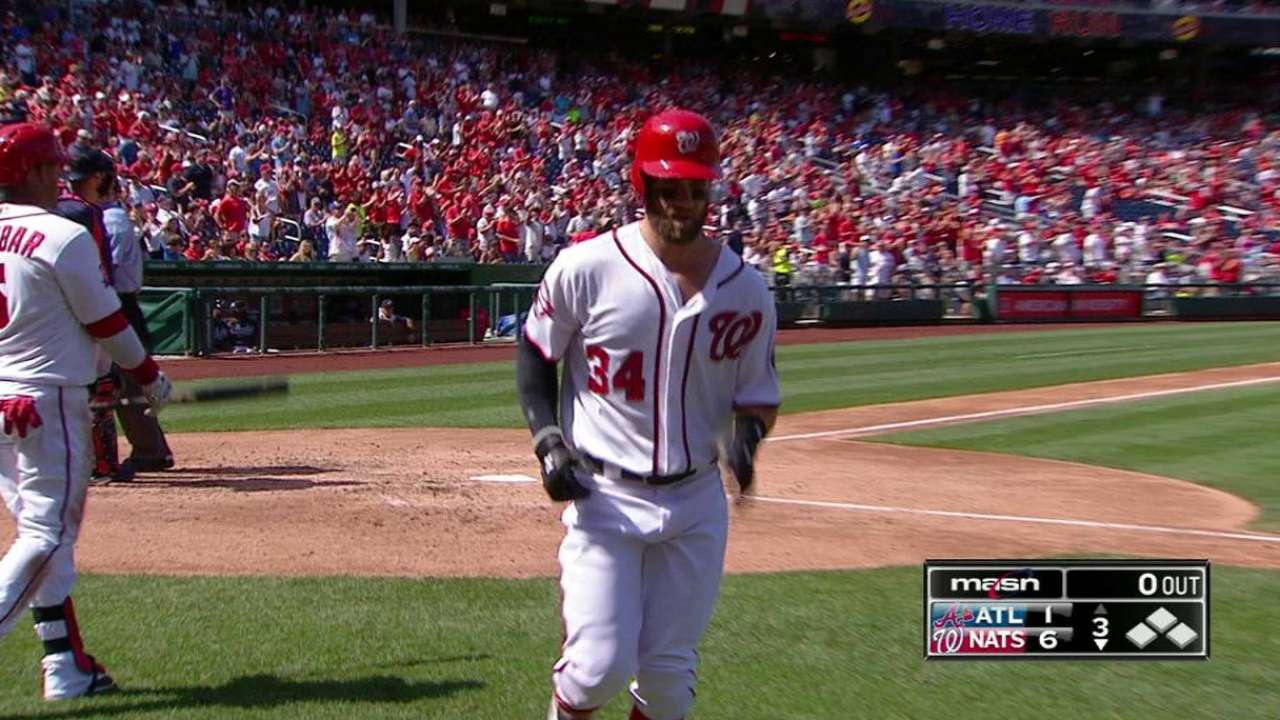 Here are four interesting items from around the big leagues this weekend …
• Bryce Harper hit home runs in the final three games of the Nationals' four-game series sweep against the Braves. Aside from three additional data points in Harper's history-making 2015 campaign, the three home runs also gave him 89 in his career. Those 89 moved Harper past Johnny Bench and Ken Griffey Jr. when looking at home run totals for players through age-22 seasons, giving Harper the 10th most all time. With two more, he will tie Ted Williams and Bob Horner.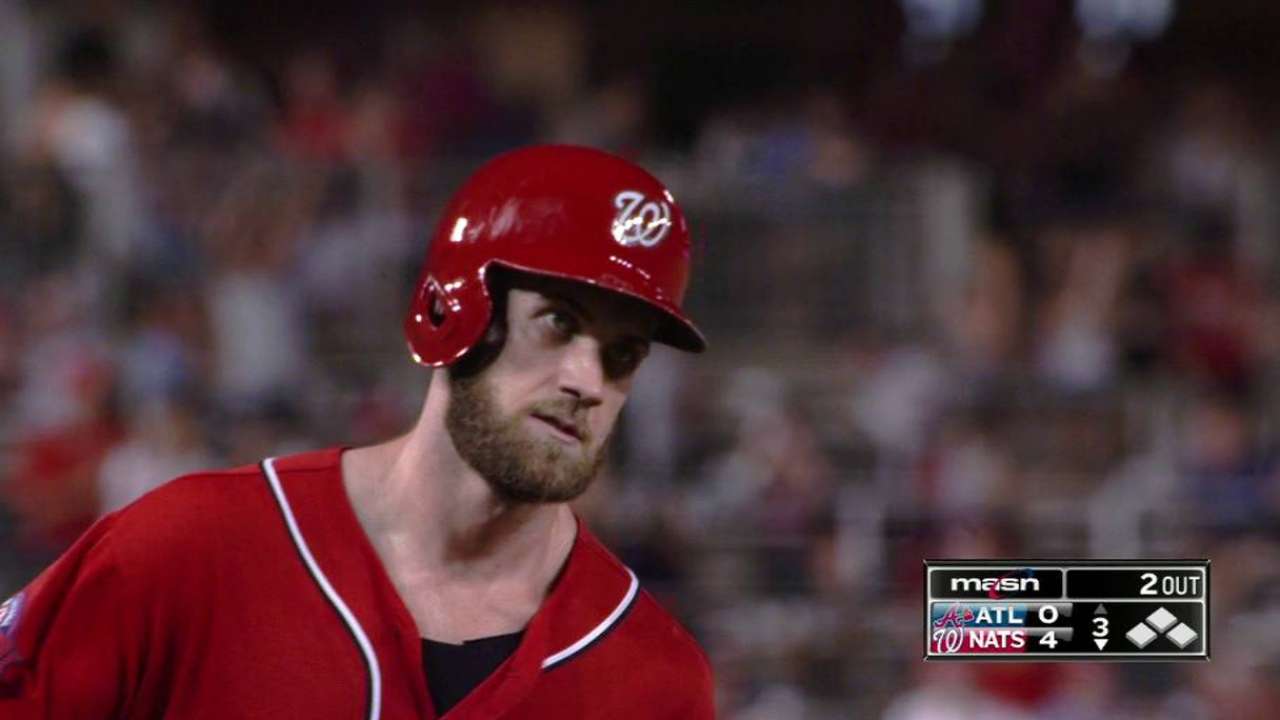 • On Saturday, David Ortiz reached 30 home runs for the ninth time in his Red Sox career, giving him more 30-homer campaigns than any other player in franchise history. Ortiz had been tied with Ted Williams. The nine tie Ortiz with Mickey Mantle and Frank Thomas for the ninth most in American League history.
• On Sunday, Toronto defeated Baltimore, 10-4, to improve to 33-12 (.733) since the All-Star break. Among all teams with a minimum of 30 games after a Midsummer Classic, only six have finished with a winning percentage of at least .730: 1954 Indians, .775 (55-16); 2001 Athletics, .773 (58-17); 1942 Cardinals, .768 (63-19); 1953 Dodgers, .753 (55-18); 1993 Braves, .740 (54-19); 1935 Cubs, .732 (60-22).
• On Saturday, Jake Arrieta allowed four hits with no walks over eight scoreless innings and picked up the win as Chicago topped Arizona, 2-0. He improved to 18-6 and won his seventh straight start -- the longest such streak for a Cubs pitcher since Mark Prior won seven in a row in 2003. The dates of the two streaks are almost exactly the same: Prior from Aug. 5 to Sept. 6; Arrieta from Aug. 4 to Sept. 5.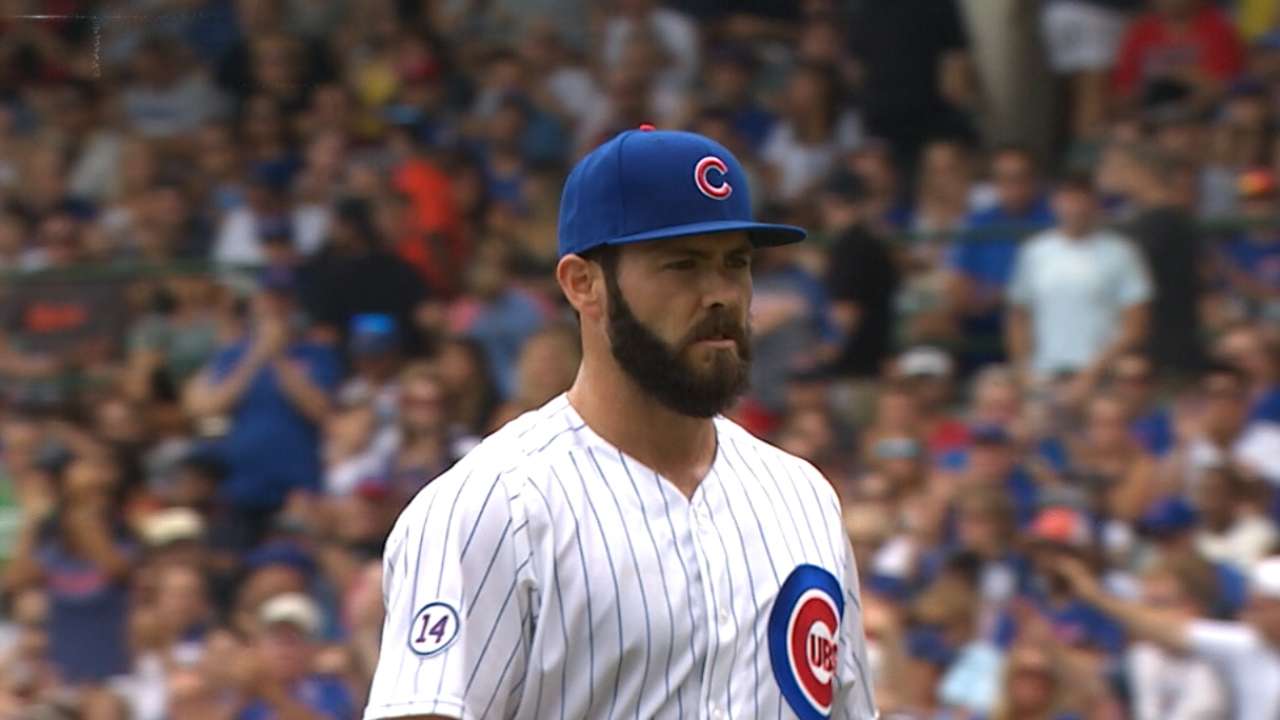 Milestone watch for Monday
• Chris Sale needs 11 strikeouts to produce the fifth 250-strikeout season in White Sox history, and the first since Ed Walsh fanned 254 in 1912.
• Mike Trout has 299 career extra-base hits. His next will make him the fifth player to have 300 through an age-23 season. The four who have done this: Mel Ott (342), Alex Rodriguez (319), Griffey (317) and Williams (314).
Roger Schlueter is a contributor to MLB.com. This story was not subject to the approval of Major League Baseball or its clubs.