Astros use power to extend AL West lead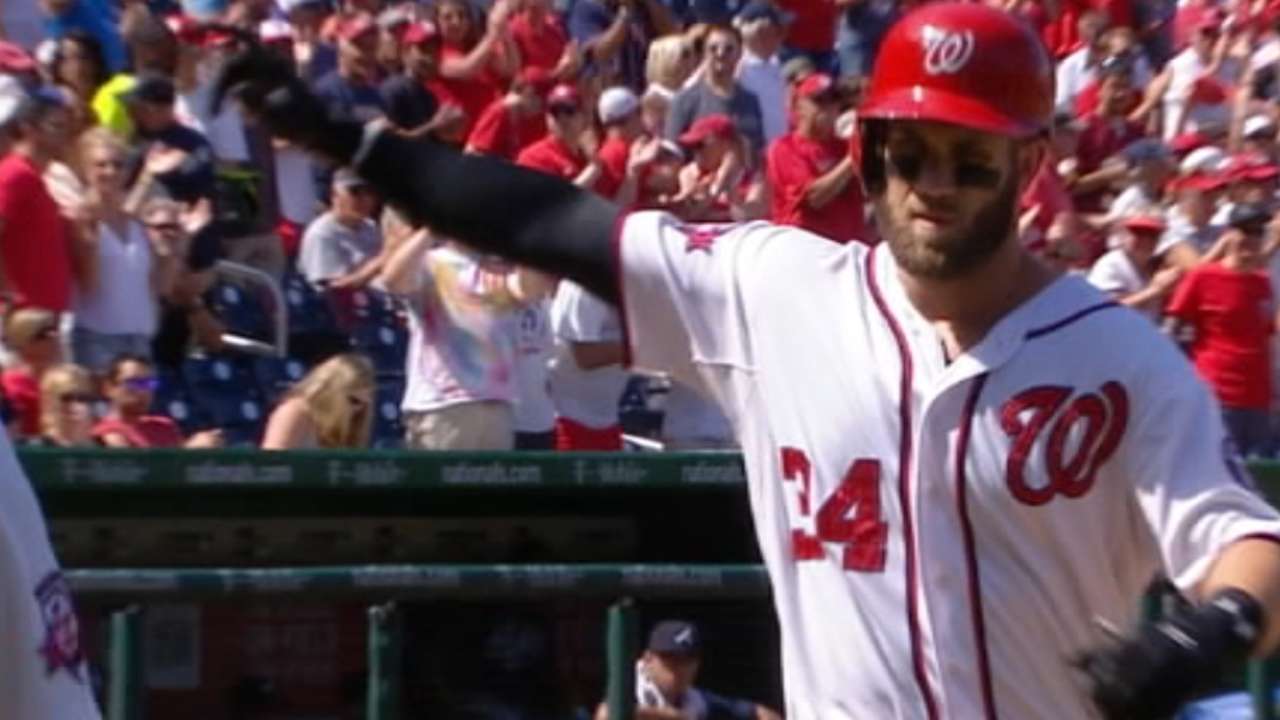 Sunday around the Major Leagues offered a full slate of games and a healthy helping of matchups that had immediate impact on the pennant race as the first week of the September schedule came to a close.
Here's a look at some key moments from Sunday's games that helped shape the playoff picture:
Astros slam Twins, keep lead
Houston has held the lead in the American League West for most of 2015, but the Rangers have made it close lately. On Sunday, the Astros faced a fringe postseason contender in the Twins and didn't disappoint a frenzied Minute Maid Park crowd, taking advantage of a Jed Lowrie grand slam to win, 8-5.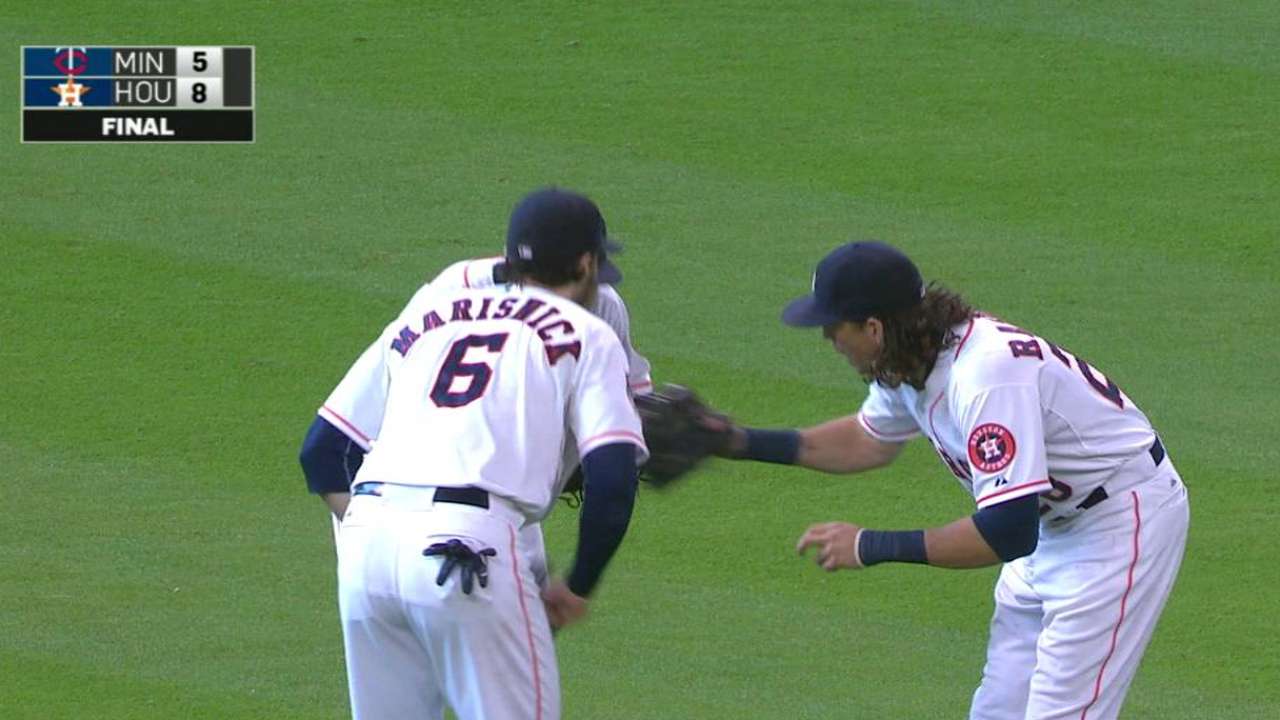 Lefty ace Dallas Keuchel won his AL-leading 17th game of the year and ran his club-record streak of victories in 14 consecutive home decisions. Coupled with the Rangers' loss to the Angels, Houston enters Labor Day with a three-game cushion in the division as it embarks on one of its biggest challenges all year.
"This was definitely a nice win to end the homestand and kick-start on a key 10-game division road trip," Keuchel said. "We're going to see what we're made of here in the next 10 days, and hopefully we come out above .500."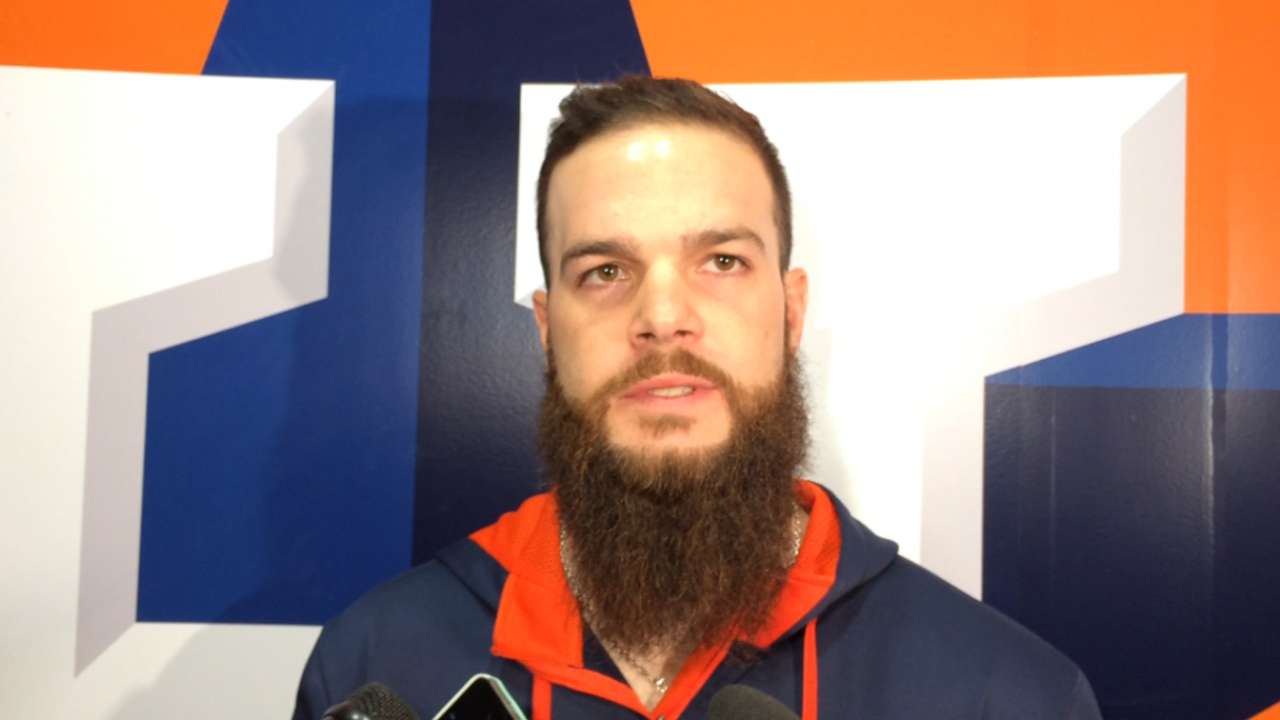 Angels gain in Wild Card
Mike Trout's timing was good and the Angels' was, too. The AL's reigning MVP homered for the first time in 27 games, a career-long drought, and the Angels beat the Rangers, 7-0, on Sunday to pull within 2 1/2 games of Texas for a Wild Card berth.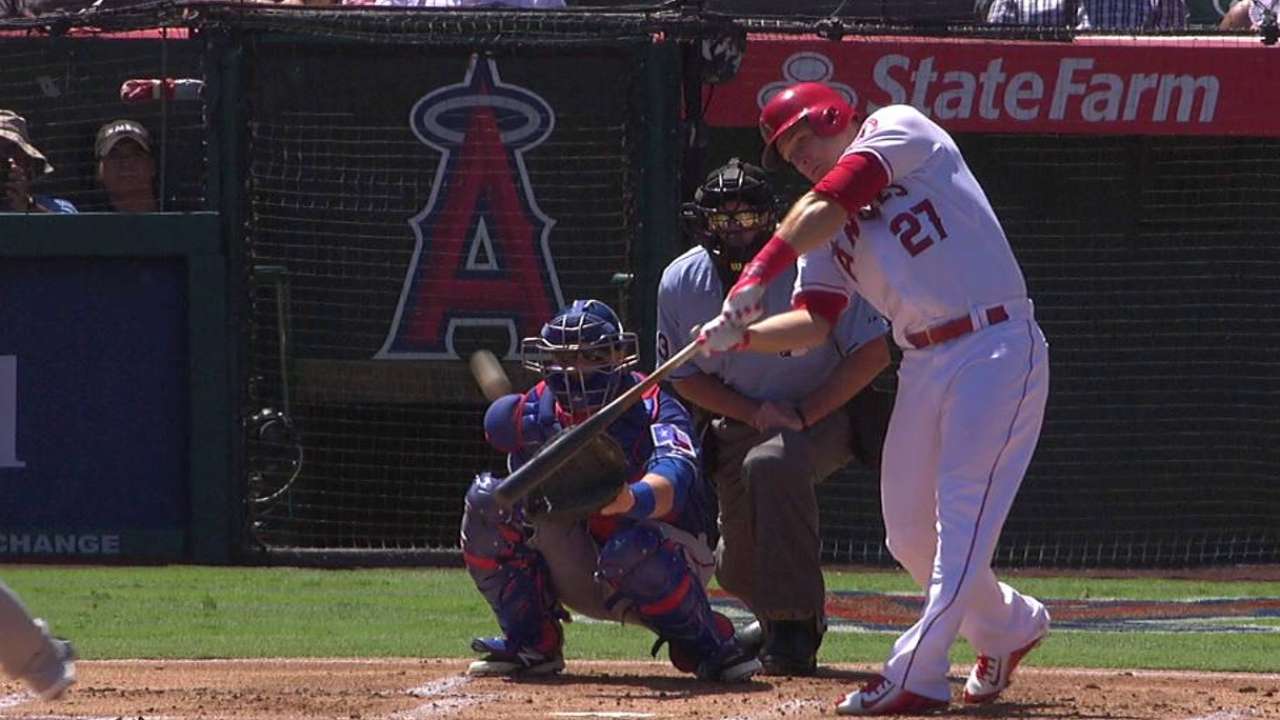 The Angels won two of three against the Rangers at Angel Stadium. Now the Rangers will try to regroup and solidify their current standing as the second AL Wild Card team.
"We've struggled this road trip. Really haven't been able to gain some traction offensively," Texas manager Jeff Banister said. "But what I do know is this is an offense that's been a formidable offense for us, and when they come, they'll come in bunches."
Nationals inch closer in East
Washington finished off a sweep of the Braves with an 8-4 win over Atlanta at home on Sunday, and the Mets were walked off by the Marlins, 4-3, on a Martin Prado sacrifice fly.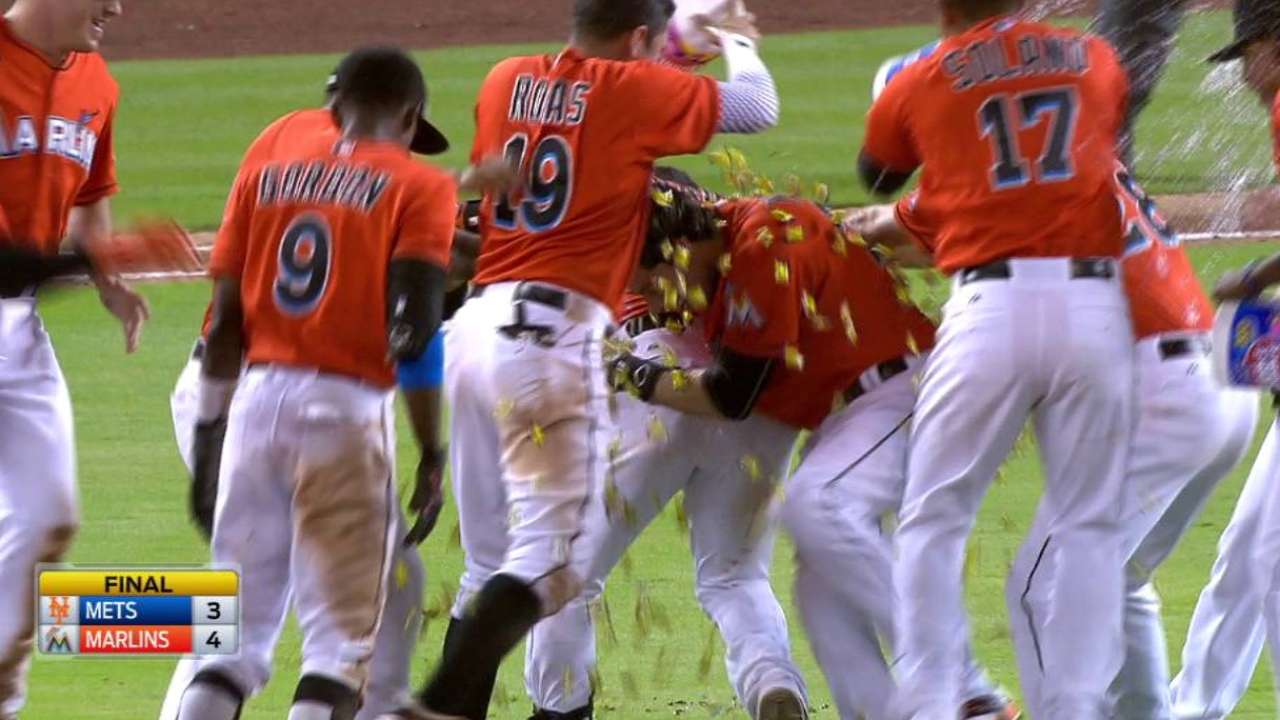 Now Washington is only four games behind the Mets, and the two clubs are going to play each other in a three-game series in Washington starting Monday.
"The games are going to be big the rest of the way," Nationals outfielder Jayson Werth said. "We need to win as many as we can. We have a big series coming up. I've been saying all along, at some point we are going to make a run. Hopefully, this is it."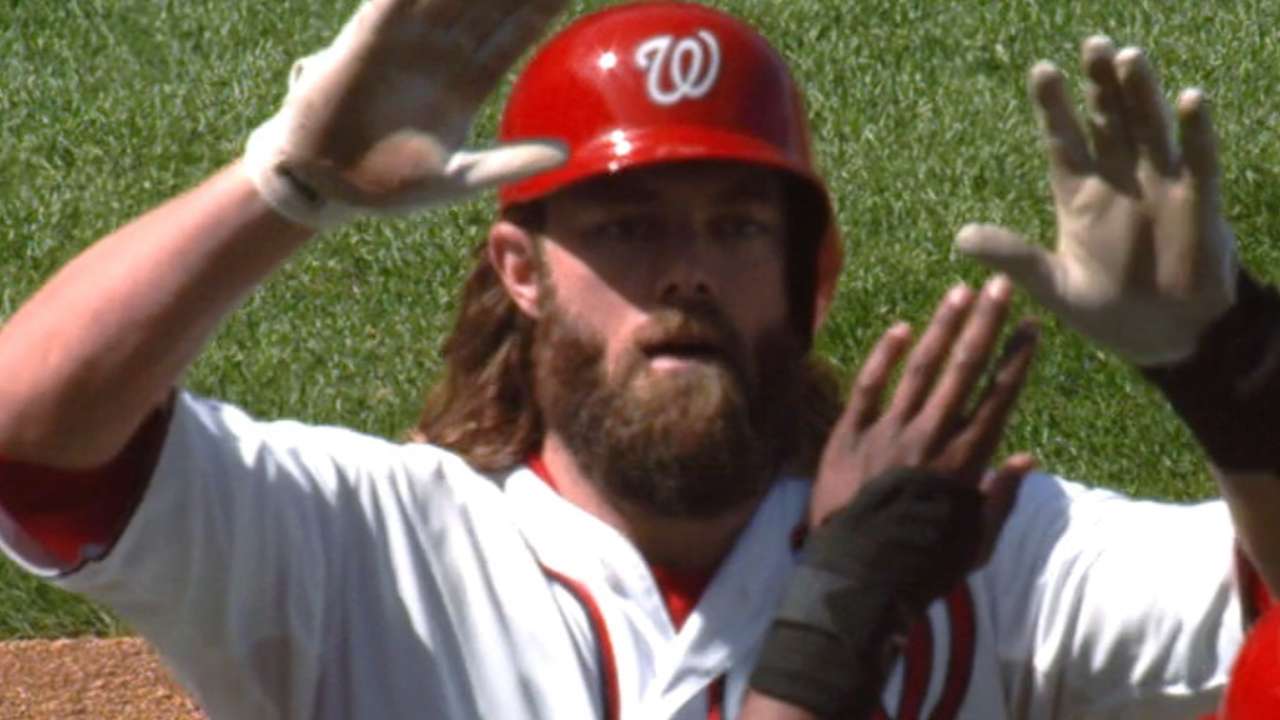 Other things to know
• The Blue Jays were back mashing and winning Sunday, putting a 10-4 pasting on the Orioles. Meanwhile, the Royals lost their third consecutive game. This means the seemingly foregone conclusion that Kansas City would roll to the best record in the AL and home-field advantage throughout October might not be such a shoo-in.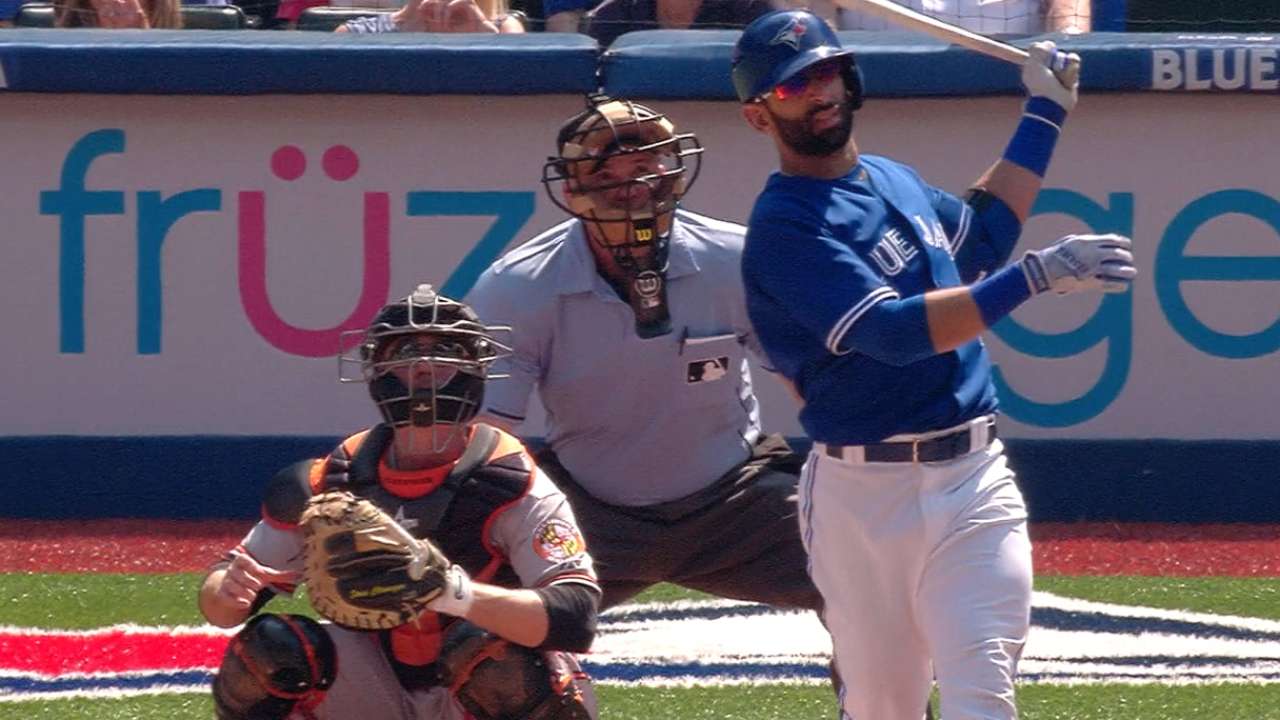 Toronto, while only 1 1/2 games up on the Yankees in the AL East, does have the second-best record in the AL at 78-58, only four behind the Royals.
"We're playing good baseball, we're gelling, we're having fun, we're enjoying ourselves when we come to the clubhouse," Blue Jays slugger Jose Bautista said. "It's fun to get out of bed in the morning and show up to the yard even though it's September and we're all tired. We've found enough energy in the fact that we're in first place and that we have a chance."
• The Cubs are stuck in a loaded division in which they're in third place even though they have a 78-57 record, but they're still Wild Card-bound if they keep it up. On Sunday, Kris Bryant helped make sure of that.
The touted rookie blasted a home run off the scoreboard that was projected by Statcast™ to travel 495 feet from home plate, and Chicago beat Arizona, 6-4, to keep pace toward an October berth.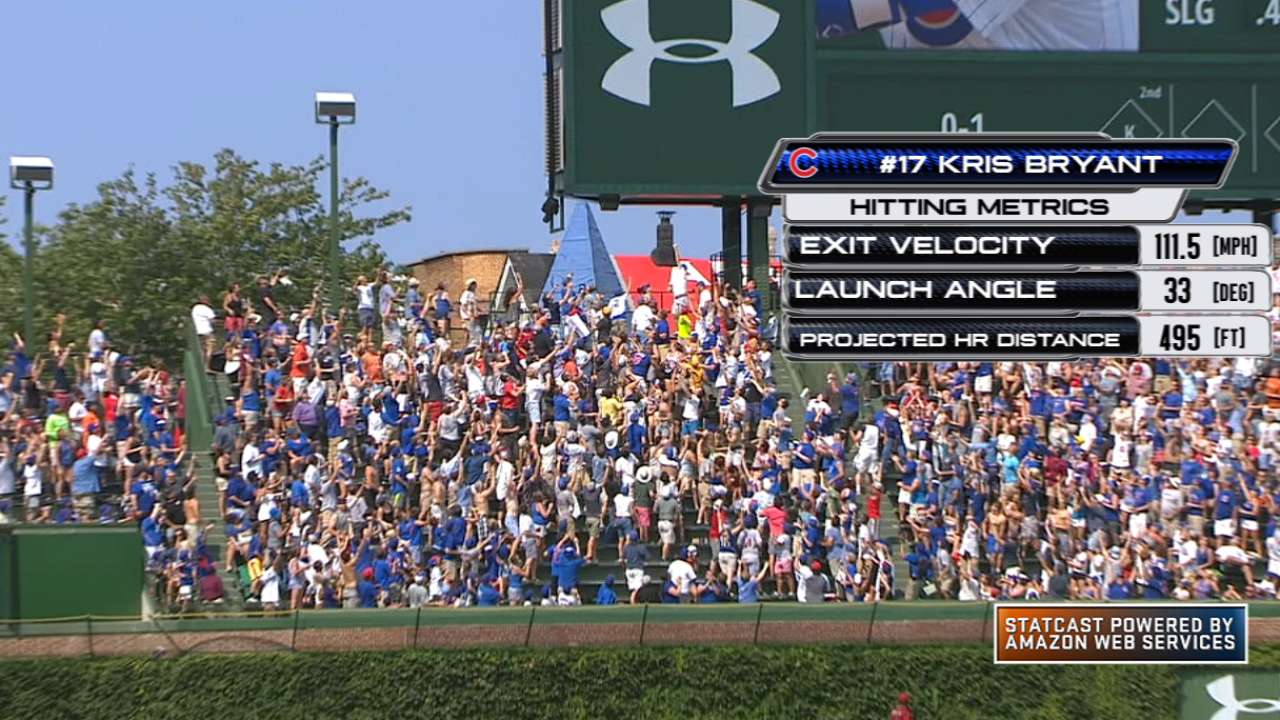 If the postseason began today ...

AMERICAN LEAGUE
Wild Card: Rangers at Yankees
Division Series: Wild Card at Royals, Astros at Blue Jays
NATIONAL LEAGUE
Wild Card: Cubs at Pirates
Division Series: Wild Card at Cardinals, Mets at Dodgers
2015 POSTSEASON SCHEDULE
AL Wild Card Game: Oct. 6
NL Wild Card Game: Oct. 7
AL Division Series begin: Oct. 8
NL Division Series begin: Oct. 9
NL Championship Series begins: Oct. 16
AL Championship Series begins: Oct. 17
World Series begins: Oct. 27
Doug Miller is a reporter for MLB.com. Follow him on Twitter @DougMillerMLB. This story was not subject to the approval of Major League Baseball or its clubs.