Grichuk activated, available as pinch-runner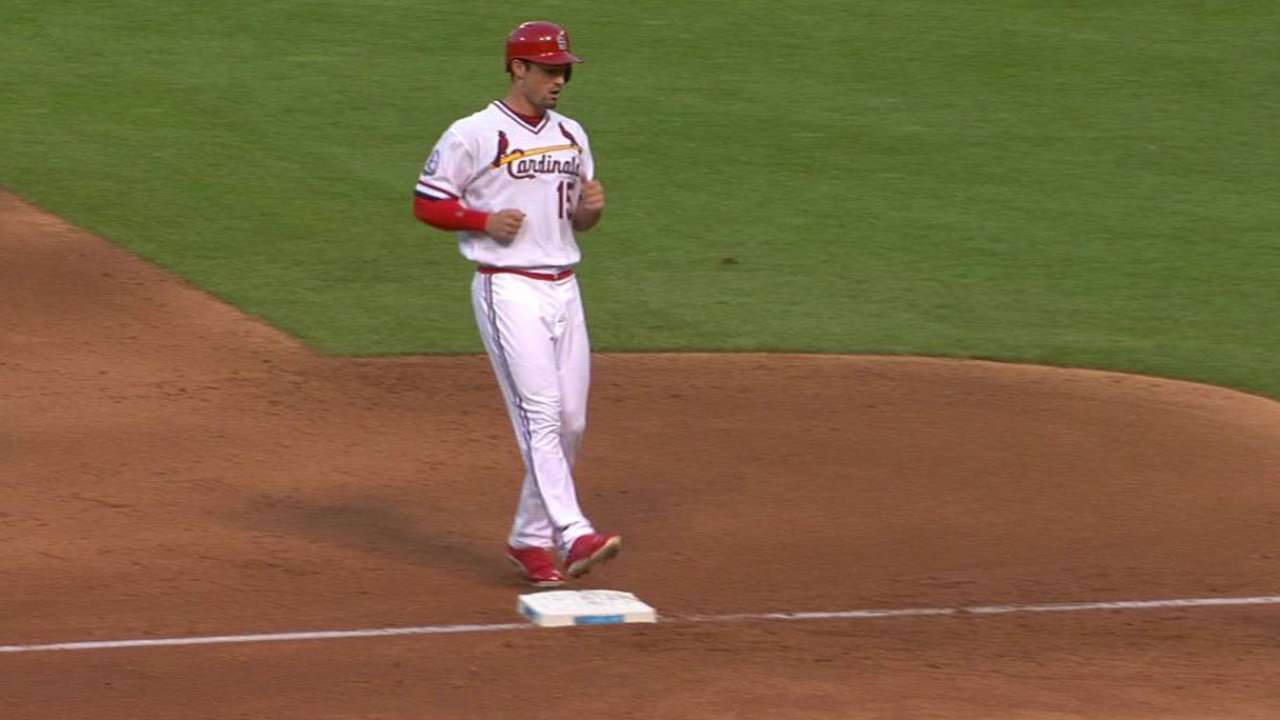 ST. LOUIS -- The Cardinals activated outfielder Randal Grichuk from the disabled list on Sunday afternoon, but the rookie still isn't ready to fully return to action.
"Right now, he's still not in a position where he'd be a bat off the bench or cleared to play in the field, but he is someone that could be available to pinch-run," Cardinals general manager John Mozeliak said before Sunday's game against Pittsburgh, "so we thought we'd at least utilize that end of things as he progresses back."
Grichuk has missed the past 18 games with a right elbow strain, but it will be a little longer before the power-hitting outfielder takes his next at-bat.
"Hopeful he'd be able to be used as a pinch-hitter possibly as early as the weekend," Mozeliak said. "As far as in the field, probably have a better sense for that probably a week from now."
Mozeliak added that Grichuk will have to start a throwing program before he can return, like any player dealing with an arm injury has to, but there's no risk of further injury by swinging the bat.
The impending return of the 24-year-old rookie will add some offensive punch to the National League Central leaders. In his first 85 games, Grichuk batted .284 with 21 doubles, seven triples, 15 home runs, 44 RBIs, 46 runs scored, .333 on-base percentage and .561 slugging percentage.
Grichuk said he was happy to back, though of course he is not completely back from the injury.
"Luckily it's September and rosters are expanded and I'm able to come back to help the team, even if it is pinch-running for now and pinch-hitting later, and whatever it may be," Grichuk said.
Grichuk said he has been taking swings off a tee for a few days and plans to take batting practice on Tuesday, and reported that he is pain-free.
"It feels fine," Grichuk said. "I haven't felt pain in a while."
Nate Latsch is a contributor to MLB.com. This story was not subject to the approval of Major League Baseball or its clubs.